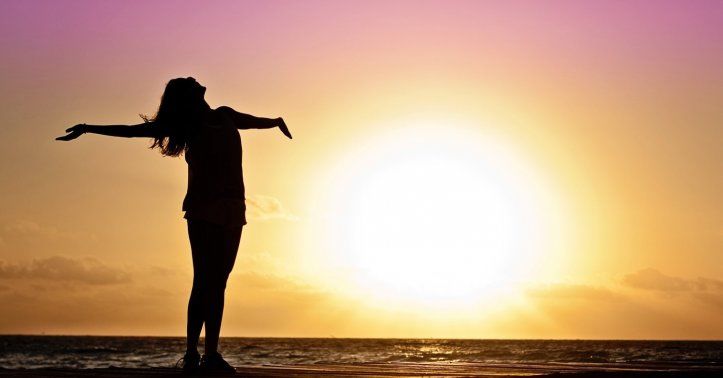 Learn How to Live a Happy Life and Make Peace with Yourself
Haven't we all become a little bitter in the quest for finding that all elusive 'peace'? It is as if we are so focused on the rewards that we forget to be mindful of our moments. For reasons unknown, we have become oblivious to the peace which we innately possess. How to live a happy life and find true happiness? How to live longer and healthier? All of us often think about these questions now and then.
Humans strive for peace and contentment. We love the joyful celebration of life, love to admire the wonders of life and magical mystery. But as humans, we cannot have long-lasting happiness if we have a sense of incompleteness. You can have peace and happiness when you are in harmony with yourself and others, appreciating what you have rather than what you do not have, doing what you can, and getting along rather than fighting with circumstances.
Instead of peace and happiness, we are stressed and exhausted from all the efforts we put in. We often seek happiness outside ourselves but forget that happiness is an inside job and always focuses on our exteriors. There is nothing we need to do or change to be happy. It is the essence of who we are and what we do.
We need to live a life that focuses on serving and helping others and a life that is guided by truth. Happiness lies within each of us, and you just have to grab hold of it.
Few Tips on How to Live a Happy Life
Meditation: A few minutes of meditation a day will make a difference in your life. You will have a peaceful, relaxed and happy life. The benefits of meditation are a peaceful mind, improved concentration, enhanced skills, inner strength, clarity of perception, healing, and relaxation.
Accept the Inevitable: When we cannot change any situation, we should accept it as it is. This will save time, energy and worries. People go through a lot of things every day that cannot be controlled.
Focus on the positives: You can experience peace by focusing on the positive things in your life, embracing the countless blessings of life, and fitting in in whatever situation and circumstances you have while doing your tasks to find better options and solutions.
Be with yourself: Peace comes when you experience oneness with yourself. Oneness means that your body and mind are in synchronization with each other. Try to spend some time alone and introspect on your life. During these times, there will be no stimulus to disrupt your thoughts
Develop patience: We should try to be patient and still in every situation. We should be tolerant of people around us.
Minimize worrying: Try to focus your mind and avoid excessive worrying. Work on reducing negative thoughts and minimize the unnecessary thoughts in your mind.
As per Hindu scriptures, God is the one who is one harmonious whole and fits in everything in himself. He agrees with everyone and everything and accommodates accordingly. His harmony comes from completeness, acceptance, and absence of preference. Humans can learn a valuable lesson to achieve peace and contentment.
Be Thankful & Focus on Making a Difference
Everyone wants to live a life where we are trusted, accepted and appreciated for who we are. But how to live a happy life? To live such a life, we must help others and not expect anything in return. It is not about you always. You should live life by learning from others. Try to look for ways how can you make a better moment in another person's life throughout the day. Always be thankful to people who care for you and attend to your needs. The secret to contentment is to bring the same into the life of others first.
Also, you can learn a valuable tip on how to live a happy life from the Bhagavad Gita. You must flow with life, concentrate on your blessings, fit in and sing along, without giving up on things that make your life better. You must be compassionate, friendly and amiable towards yourself and others. No, we are not suggesting that you be unrealistically optimistic. Everyone has their share of problems that they do not show openly. However, it easier to deal with difficult times and be happy if we pay attention to small things and attempt to change ourselves slightly. 'How to live a happy life?' will not bother you once you reflect on your life in a larger way.
For further tips and support on how to live a happy life, you may like to consult a professional life and happiness coach. Get access to a life coach near you here.
Author Bio:-
Vatsla Singh is a content curator and writer. She is actively interested in the psychology of the human mind and thus writing about spirituality and personal growth comes to her easily. Having also experienced several challenges in her personal life, she is a seeker of higher answers herself. You can catch her with her cats whilst she isn't typing away on her laptop.
To read more such articles on personal growth, inspirations and positivity, subscribe to our digital magazine at subscribe here
Comments