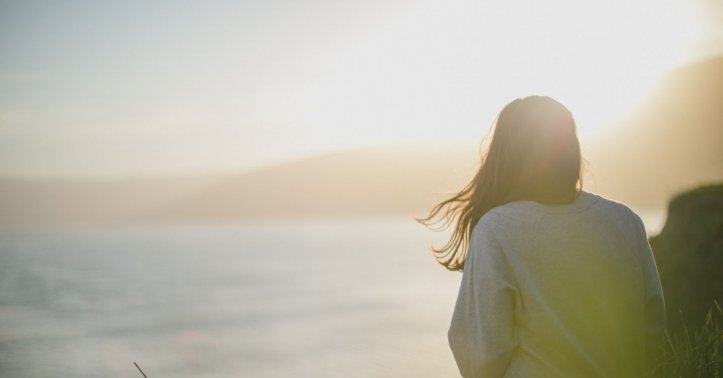 How reconnecting with nature will help your inner balance
How reconnecting with nature will help your inner balance
Nobody can neglect the fact that fresh air, beautiful greeneries, and serene sounds that nature exudes can make us utterly unwind and even become a completely different individual. We are all natural beings designated to live out in the wilderness, and sometimes getting back to those ancient roots can restore our inner balance. If the hustle and bustle of the daily grind have been tormenting you for days, weeks, or months, the best way to find tranquility is to reconnect with nature once again. Let the sounds of overlapping trees, birds chirping, and flows of the river ease you down from tension and help your inner self.
Do mindful yoga in the great outdoors
Achieving balance is not always as simple as it sounds. Your mind has to be clear from old the hectic thought that has been burdening you. A perfect way to achieve that is to do mindful yoga in nature. Imagine doing yoga poses barefoot on a moist soil looking up to the clear blue sky while your feet connect to the Earth. Not only are you doing relaxing and profound exercises, but you are also able to succumb to nature's serene rhythm. This will enable you to find your inner balance as the great green outdoors would help you live only in the present moment and help forget about the worries.
Unwind with the starts
Nature gives us numerous opportunities to let our worries drift away and find the much-needed inner balance. One of the most effective ways might be sleeping underneath the stars. There is no need to prepare in advance or bring a lot of items, you can go camping in a tent or just lay your blanket on the grass and stargaze into the night. You can also find some other comfortable ways to camp in a vehicle if you want to travel far away and be a little bit adventurous than usual. As you park your car and lay on the hub, you will feel how the gentle night breeze can clear out all the negative thoughts.
Restore your balance through meditating in nature
Meditation is one of the most effective ways that can easily help you release the tensions, stress, and agitation that you have been experiencing. But, little do people know that by meditating in nature you can achieve a deeper connection with your inner self. There are no digital buzzes of telephones, moving cars and other gadgets in the first place, but you have the ability to enliven all your senses. While you meditate in nature you must focus on the sounds, the motion of the wilderness around your, and even of the strength of the wind. As you synchronize with natural elements, all of these notions will help you find your peace of mind.
Include more natural foods in everyday basics.
The benefits of natural food are apparent! From fresh vegetables and fruits to different types of rice or the healthiest beans, fish, meat, milk, or eggs, everything without exception comes from nature. A healthy diet is the basis of a healthy life, and without any doubt, the choice of foods that nature gives us instead of processed industrial products indeed leads to overall health and well-being! Do not hesitate, choose the best for yourself and your health and turn to healthy and natural foods!
Bring nature in
If your daily work obligations and chores impede you to go to the mountains or take a long walk near the riverside, there are other ways that you can reconnect with nature. One of which is bringing the outdoors into your home. One of the ways you can do that is to place a beautiful and lush green plant in your home which would help you unwind mentally and purify the air in your home. Aloe vera plant, dazzling succulents, and various snake plants are both nice to look at and useful for restoring inner balance. As they convert the toxins from the air into soothing oxygen, you would feel relieved and content. By having lush plants indoors, you would always have a piece of nature with you.
Utilize numerous outdoor activities
When your access to outdoor spaces is limited, you should use the time you spend in nature as lucrative as possible. If you only have an hour or two to spare per week to spend some quality time outdoors, try to make the most of it. Reconnect with nature by combining various activities that will enable you to restore your inner balance. Try going brisk walking or take your furry little pet for a walk, go cycling, or jogging in the park. Whenever you have some time to spare, sit out on the terrace and have a cup of coffee outside, no matter the weather. Using the free time you have to be in nature is far effective than being enclosed.
Embrace the natural elements
Another way to bring nature to you so that you can find the balance your mind and soul seek is to add different natural elements into your house. Learn about crystals, minerals, wood, and other earthy elements so that you can maximally exude their healing power and energy. Amber-colored Himalayan rock salt is extremely beneficial for improving your sleep, ease allergies, improve your mood, and clean the air. Plus, you can get them in the form of a night lamp. You can also bring in anything else related to nature like pine cones, seashells, stones, and freshly cut flowers.
Let nature do its thing by incorporating some of these tips, and from your side only try to spend less time in front of little screens.
To read more such articles on personal growth, inspirations and positivity, subscribe to our digital magazine at subscribe here
Comments