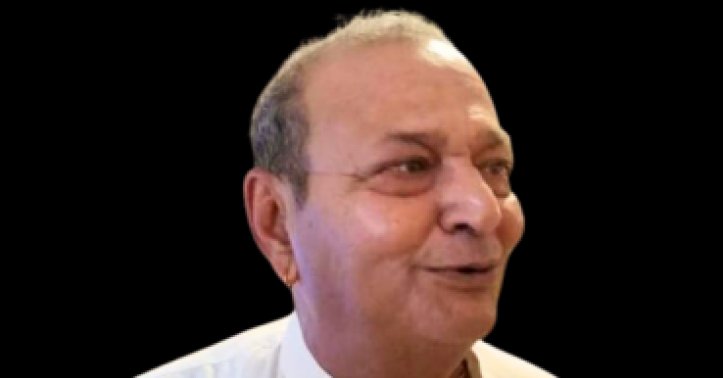 I Am the manifestation of my Gurujis blessings.
About the author: Born on 20th August 1972, in a quaint town nestled amidst rolling hills, lived Pradeep Bhanot. His childhood was filled with joy, love, and the comforting presence of his close-knit family. Pradeep hailed from a well-to-do business family, where his parents, Shri Sarvdaman Krishna Bhanot and Smt. Sarla Bhanot and his elder brother, Shri Chetan Bhanot, were highly respected members of the community.
Smt. Sarla Bhanot, a graceful and compassionate woman, dedicated her time to the welfare of others, while Shri Sarvdaman Krishna Bhanot was an astute businessman known for his integrity and determination. Pradeep had an elder brother, Shri Chetan Bhanot, who was his guiding light and mentor.
In this idyllic setting, Pradeep's childhood was filled with endless adventures, laughter, and valuable life lessons. His parents instilled in him strong values and a deep appreciation for education. Pradeep excelled in his studies, displaying remarkable intelligence and a thirst for knowledge.
As Pradeep grew older, his passion for learning led him to pursue a B. An Honors degree. His academic achievements were commendable, and he stood out as a diligent and dedicated student. The journey of education laid a strong foundation for Pradeep, nurturing his inquisitive mind and preparing him for the challenges that lay ahead.
In 1993, the Bhanot family encountered a series of challenges that shook the very core of their existence. Financial burdens weighed heavily on their shoulders, and personal hardships cast a shadow over their lives. It was during these trying times that they turned to astrology as a potential solution. The influence of Shani, the planet Saturn, seemed to have a profound impact on their lives. They sought the guidance of astrologers who revealed the significance of Shani's placement in their birth charts. With this newfound knowledge, the Bhanot family realized that by understanding the celestial forces, they could navigate their challenges and pave a path toward prosperity.
Pradeep, in particular, was deeply intrigued by the power of astrology. He delved into the subject with fervor, studying the intricate connections between the celestial bodies and human existence. Through his studies, he discovered that astrology offered not only insights into the past and present but also a roadmap for the future. Armed with a wealth of knowledge and wisdom in astrology, Pradeep embarked on a mission to transform lives. He began conducting consultations, helping individuals from all walks of life to overcome their struggles and find happiness.
Pradeep's journey as an astrologer was nothing short of remarkable. He assisted couples longing for children, offering guidance on auspicious times for conception and enhancing the chances of a successful pregnancy. His insights and remedies brought joy to numerous families who had almost lost hope.
Beyond matters of fertility, Pradeep helped individuals discover their true life paths. He used astrology to identify their strengths, talents, and potential, guiding them toward fulfilling careers that resonated with their inner selves. His consultations attracted people seeking guidance in relationships, health, and financial matters, offering solace and practical solutions.
The word of Pradeep's expertise spread like wildfire, and his reputation as a compassionate and knowledgeable astrologer grew. People flocked to him, not just from his town but from distant corners of the country. His consultations became a beacon of hope, bringing light into the lives of those who sought his guidance.
Pradeep Bhanot's journey from a contented childhood to becoming a renowned astrologer was shaped by the challenges his family faced. Their introduction to astrology and its transformative power opened doors to a world of possibilities. Through his wisdom and compassion, Pradeep harnessed the potential of astrology to bring happiness, fulfillment, and positive change to countless lives.
His story serves as a testament to the profound impact astrology can have on individuals and the boundless opportunities it offers for growth and transformation. From his childhood rooted in love and values to his awakening as an astrologer, Pradeep Bhanot's journey is an inspiration to embrace the wisdom of the celestial and embark on a path of self-discovery and fulfillment.  Click here to read more.
 
To read more such articles on personal growth, inspirations and positivity, subscribe to our digital magazine at subscribe here
Comments