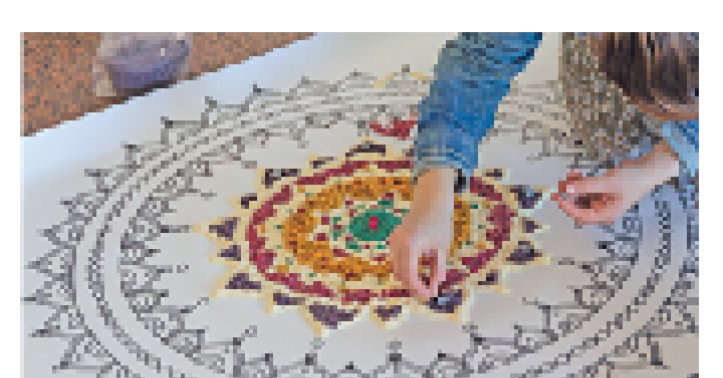 Be innovative and succeed in life
Innovation is something that is hugely underrated in society which is why we need to take it seriously and move forward in life
Anyone who wishes to do something new is often berated before being accepted. Even in schools, children are often expected to follow instructions and not think for themselves. We need to know that innovation is what makes societies grow and hence give enough importance to this by encouraging creativity. Creativity and/or innovation do not happen overnight. Like life, it is a process to which we need to give enough time to bloom.
My late grandfather, a classical carnatic musician, used to get extremely upset that even children with musical talent often gave up too soon as they found the learning too laborious and not much fun. This led to him composing fun songs with morality for children to make them enjoy music. With this innovative step, many children flocked to him and he was invited to introduce fun songs for children in schools too. Though a carnatic musician, he also learnt music of all genres and took the best of each.
This was an era where India was facing many challenges as a newly formed nation. My grandfather was clear on his principles of being an Indian first and never succumbed to any kind of divisions. Being a patriot and deeply spiritual, he also included patriotic and spiritual values in them. Till today, whenever I meet people from those groups,they also remember the values he imparted through music. Many say they did not just become fond of music but better people as well through these songs. For all of us, this is more of a tribute that any number of classical musical performances he had given

Principles of innovation
We need to continuously think about what we need to achieve and then only innovation becomes possible. This certainly happened in my grandfather's case. As he wanted to promote music as well as values, God showed him the path.
In all journeys, there are many paths shown to us and we should not reject them without given them enough time. We need to be open to explorations of all kinds for this is when innovation takes place. This is not simple as in the beginning, one is usually alone. There often may be nay sayers and uncertain outcomes but we need to handle that as well. Usually, the journey is tough and people respond only to successful outcomes.
The outcome could be different from what one expected and that is also something one needs to accept. This is how life shapes us and as many innovators have shown us, the end is not important but the journey is. In my grandfather's case, he became better known as a person of values than music and he certainly was thrilled about it as he was shaping lives without meaning to do so. This made him supremely happy and he became more of a teacher of moral science combined with musical talent. He was later asked to bring out books on music and values too, which he happily did. With this, he became an author as well.
Life always knows more than we do and we do need to give enough merit for leading us in the right direction. We need to be only aware of our intentions and will be taken to the right place.
By Jamuna Rangachari
To read more such articles on personal growth, inspirations and positivity, subscribe to our digital magazine at subscribe here
Comments