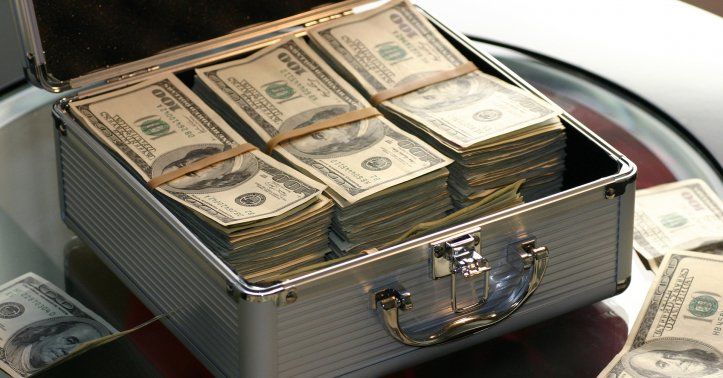 Know Who is the Richest Person in the World and How
Just have a look at the world around you.
You see busy people with twisted eyebrows and a frown on their face. You see struggle and competition. You see the stressed souls, worried minds and the 'why should I give up first?' attitude.
Do not be surprised if you are a part of the 'daily grind'.
We forget that our bank balance will not serve any purpose if we are not on good terms with our family or colleagues. We forget that our foreign trips and certificates will not help us if we have blood pressure, hypertension, and diabetes.
Surviving in this concrete jungle full of deadlines, EMIs, gadgets, and meetings, yet maintaining a well-balanced family life is a challenge in itself. The one who has done so has achieved a lot.
Amidst the chaos and cacophony, if a person says he has found out ways to be happy and peaceful, he is a champion!
Have you tried this?
It's difficult to strike a balance but have we all tried it?
Our boss rants and raves at us, we go home and shout at our family members. Reason: "I had a bad day…."
At night we realize that for a nasty episode at our workplace we ruin our day and damage our relationship. Things do not take shape the way we want them to and we just project our 'angry selves'.
Taking life casually is wrong but that does not mean we have to take every small thing seriously.
We just cannot sit and resolve things. We have to crib, complain and cry over spilled milk, find faults and a victory after an argument becomes a necessity.
POSITIVITY is a part of our 'dp and status' oh we share positive quotes as well but are we positive?
When we blame others we are sad and angry, when we blame ourselves we are depressed! We hardly feel that 'it was accidental, it's ok to let's move on'..
It's pointless fighting and wasting time.
Let us save our relationships, clear misunderstandings, love more, and blame less, stoop, if needed, and give up at times in order to rise. Being rigid and stubborn might be a part of our nature but it certainly damages the things around us.
Let us give it a thought. Let us lead a beautiful life instead of 'just existing'.
To read more such articles on personal growth, inspirations and positivity, subscribe to our digital magazine at subscribe here
Comments