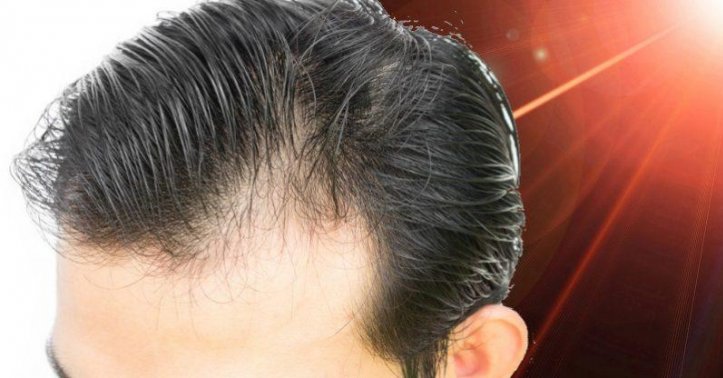 Low-Level Laser Therapy to Combat Hair Loss - Does it Really Work?
Low-Level Laser Therapy for Hair Regrowth
Experiencing hair loss and watching your hair grow thinner and thinner each week can be an overwhelming ordeal. There is nothing worse for men and women than to notice those balding patches and see them spread all over. This is even more troubling for people that are only in their late twenties.
In society and culture, we live in, personal beauty and looking good has become a vital part of our life. Going bald and having thinning hair is a cold reminder of the fact that you are getting older and that your body is changing.
But what if you were told that you could stand a fighting chance if faced with hair loss? And that there is a hair loss treatment that works faster, is pain-free and has no side effects? This type of therapy is even better than taking strong, lifelong medications like Finasteride and Minoxidil which are also expensive and come with a long list of their own side effects.
Thanks to medical advancements in hair loss treatments, one of the most sought after and FDA-Cleared treatment you can choose today for hair loss is Low-Level Laser Therapy.
What is Low-Level Laser Therapy?
Red light therapy also referred to as cold laser or soft laser is also known as LLLT (low-level laser therapy). It is a very safe and convenient form of a hair regrowth treatment that is being used more and more these days to treat hair loss conditions like androgenetic alopecia.
This type of hair loss is more common in men at the age bracket of 35 and over. LLLT emits red light at specific wavelengths (630-670nm) and is available in different wearable forms such as laser helmets, caps and hair combs.
The Illumiflow 272 laser cap has become an effective hair loss treatment. This low-level laser therapy cap emits red beams through tiny laser diodes, which inhibit the production of 5-alpha reductase. This is an enzyme that produces dihydrotestosterone (DHT), which is the primary cause of hair fall.
How Does it Affect Your Hair?
Before moving further, let's agree on some troubling hair loss facts:
Men are generally affected by a distinctive banding pattern, which can be rapid hairline recession and vertex balding.
Women are impacted differently and they experience diffused hair thinning at the top of their scalps.
This is troubling for anyone no matter their gender.
But there is hope after all. It has been scientifically proven that androgenetic alopecia can be reversed through low-level laser therapy. What's more, anybody with hair loss problems can use this red light therapy to improve their hair condition, whether it's patchy, thinning or just falling out.
As per the research, it has been shown that low-level laser therapy can induce hair growth at the top of your scalp as well as your forehead hairline. Moreover, it has also been proven that red light therapy does not have side effects and is completely painless.
According to numerous studies, improvement in hair growth is reported after 12-26 weeks of consistent usage. People have shown fewer signs of hair fall and have experienced hair regrowth.
In a Nut Shell - Phases of Hair Growth
There are three phases of hair growth:
Anagen phase (Growth)

Telogen phase (Resting)

Catagen phase (Shedding)
The infrared lights in low-level laser therapy enhance blood circulation (micro blood flow) to the scalp, which in turn stimulates the metabolism of both telogen and catagen follicles.
This not only expedites the development of anagen hair (new hair) due to the overall stimulation of epidermal stem cells in the hair follicles but also shifts old follicles into the growth phase.
The Latest Research
A 2013 meta-analysis and research posted in the Lasers in Surgeries and Medicine Journal, which is also an accumulation of various clinical studies published in PubMed as well as Google Scholar, concluded that:
Clinical trials in a controlled environment clearly identified that low-level laser therapy stimulated hair regrowth in both men and women. In multiple trials, the primary mechanism for hair regrowth was the rapid stimulation of epidermal stem cells present within hair follicles.
LLLT Benefits for Hair Loss
Both men and women can use LLLT to begin regrowing their hair or minimizing hair loss.
The procedure is non-invasive, safe, natural and painless

You can use the LLLT laser cap within the convenience of your own home

You will see visible hair regrowth at the top of your scalp as well as your forehead hairline

Results will become visible within 12 to 26 weeks of LLLT treatment
Conclusion
If you are suffering from a hair loss condition there are many treatment options that you might consider, however, low-level laser therapy is an FDA-Cleared treatment that has been proven over the years to be an effective way to halt hair loss in its tracks and to even regrow hair.
Samara Khan is a yoga and wellness enthusiast, which is why she gravitates towards meditation and the power of positivity in everything that she does and writes. Having been doing yoga for the past couple of years, which has drastically changed her life, she has developed a knack for outdoor adventures and camping.
To read more such articles on personal growth, inspirations and positivity, subscribe to our digital magazine at subscribe here
Comments