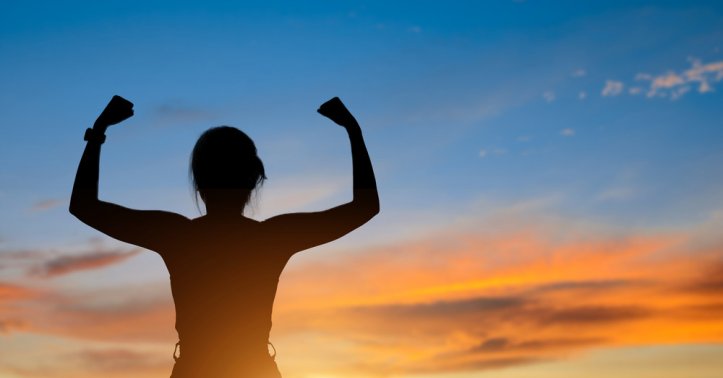 Prayers are our strength
With prayers becoming less common now, it is time we realise it builds our strength and make it a part of us like an armour
When I was growing up, a well known Hindu prayer, Hanuman chalisa, is something I use to chant before any important event like an exam or an interview. I cannot prove it but it definitely made me feel stronger and more confident and as a result, it became part of my spiritual kitty. My husband also resonated with it. As a parent, I told my children also about it and it then became a part of their spiritual kitty too. So much so that whenever we used to travel, we sang it together as a family. 
This is something I am glad to have imparted to my children in an era of many emotional challenges.
Emotional strength
Life is full of challenges. As the saying goes, "God helps those who help themselves," which is a common belief in Christianity that reinforces the idea that while faith and prayer add to our emotional strength, we must also take action and responsibility to handle the challenges that come our way. Each challenge is calling out to us to see how we can handle it. There are many factors involved of course, but emotions are an important part of determing how we handle it.Here, with depression and in extreme cases, even suicide becoming common I do think we are removing an important and very important factor to keep us emotionally strong and robust. We may not be able to prove everything with facts and numbers but faith and prayer does add to our emotional strength which is an important part of our lives. We must know all aspects are part of our own being and we must give enough importance to everything. Here, emotions may seem less visible but actually drive the direction of our lives till even the World Health says. There could be psychiatrists, life coaches, motivational speakers but ultimately we have to choose our direction. Direction is extremely important to take us on the right path. Here, prayers ensure we are always on the right path. This is perhaps why all cultures have always emphasised the importance of a daily prayer routine. For, just like we take care of our bodies, we need to take care of our inner self too. Our elders, having faced it in their lives, wished to make it a part of our lives.This has been known to all since time immemorial. It is important we respect this eternally.
Isms and prayers
We pray because it gives a sense of well being and we wish to connect to a higher power within us . With so many isms floating around nowadays, it is becoming a fashion to say we do not believe in a higher power. With this kind of attitude, I feel we are throwing away the baby with the bathwater. For as many spiritual masters have told us, prayer is the best armour we have to connect with a higher power and make us much stronger within. I have heard that the late guru Sri Shankaracharya had a high temperature once and due to the weather conditions at that time could not go to a doctor. He requested all his followers to jointly recite another well known prayer, Vishnu Sahasranamam and became completely well without taking a single pill or going to the doctor. This we may say is mere hearsay but till today, people of all faiths do pray for inner strength knowing that ultimately, it is the most powerful battery of all in our kitty. 
Let us always keep this inner battery of ours charged.
by Jamuna Rangachari
To read more such articles on personal growth, inspirations and positivity, subscribe to our digital magazine at subscribe here
Comments