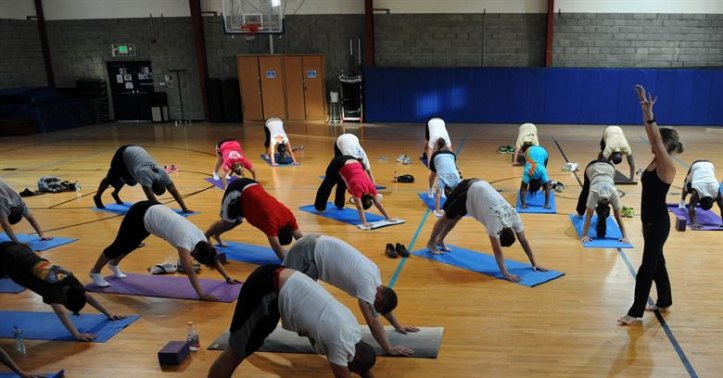 Everything You Need to Know About Starting Your Own Yoga Studio
Starting your own yoga studio can be a challenging, life-changing, and sometimes nerve-wracking experience - but the positives far outweigh the potential negatives. There's nothing quite like starting your own business from scratch (and having it succeed), especially if that business helps spread the benefits of yoga to other people.
Not only is having your own yoga studio a wholesome pursuit, but it's also something that can drive real business results (the yoga market in the US is valued at around $11 billion per year). That's a lot of business and a lot of potential opportunity (if you're smart enough to know how to edge out a piece of the market).
Below we cover some of the major benefits of opening your own studio, some of the business considerations you need to keep in mind, as well as some basics on growing your new business. Remember, just because it's yoga doesn't mean you can ignore some of the basic fundamentals of business (because doing so would all but ensure the failure of your studio). So, without further ado, let's get right into the facts about starting your own yoga business.
Why You Should Start Your Yoga Studio
The numbers say it all: yoga is a big business in America. People who are into yoga are estimated to spend at least $60,000 over their lifetime on yoga classes and instruction. Not only that, but the actual yoga market is huge (and is growing nearly every day).
Think about it, how many people 20 years ago were doing yoga? Compare that number to how many people you know that are into yoga today. The answer should be obvious. Yoga is incredibly popular, and it isn't going anywhere anytime soon.
Apart from the potential business opportunities, you also need to consider the wholesome aspects of yoga. You'll be helping people improve their physical, mental, and spiritual health. There's nothing quite as satisfying as being able to run a business that also helps people grow as human beings.
Of course, there's more to starting a yoga business than just renting a studio and having classes. There's a lot of business implications you need to consider before even looking for a studio to rent. Insurance, marketing, etc. These are all things that need to be carefully reviewed before starting your business.
How to Avoid Common First-Time Business Mistakes
Unfortunately, lots of people go into business without actually understanding anything about business in the first place. This is also very common among yoga teachers/studio owners. While loving yoga, and wanting to help people, are two very good reasons to go into business, they're not going to save you from unsound business practices.
Make Sure You Buy Insurance
One of the most undervalued things in business is having business insurance. This applies to yoga studios, gyms, and fortune 100 companies all the same. Inexpensive yoga teacher insurance is available from numerous business insurance providers. The important thing to remember when searching for insurance is that you need to research every plan carefully, and then choose the one that covers as many bases as possible.
Choose Who You Hire Carefully
First-time business owners are notorious for making bad hires. Maybe it's because they don't understand the importance of hiring quality applicants, or maybe they want to hire people they want to be friends with, etc. Hiring is what separates a good company from a great one (read: very successful).
The important thing about hiring is to realize that hiring the right people can have a major impact on your business's success. Likewise, the opposite is also true: hiring the wrong people can undoubtedly have a very negative impact on your business's overall success. So, when you get to this step of the process, you need to take your time to make sure you're picking the right people for your yoga studio (and not just the ones that are the most convenient).
Don't Pick a Bad Location
One thing that you certainly don't want to do is pick a bad location for your classes. Many times, it's the first-time business owners who end up overpaying on rent. This means that their profit margins are so slim that they end up not making any money at all. Find a location that's affordable. If that means being away from the city center, so be it.
To read more such articles on personal growth, inspirations and positivity, subscribe to our digital magazine at subscribe here
Comments