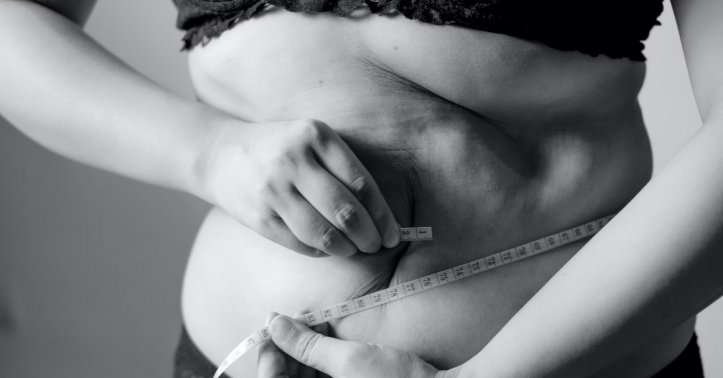 The Appetite Solution: How to Use Suppressants Safely on Your Weight Loss Journey
Are you ready to take control of your weight loss journey? Determining how to successfully shed excess pounds can be a daunting endeavor, requiring self-discipline and strong motivation. With the right tools at your fingertips, however, that journey might not be as complicated as it seems – especially if you arm yourself with hunger suppressants. By properly incorporating appetite suppressants into an overall healthy lifestyle plan, they can become powerful aids for creating and maintaining long-term wellness goals. In this blog post we'll discuss what you need to know to use hunger suppresses safely and effectively on your weight loss journey!
What are Appetite Suppressants and How do They Work
Appetite suppressants, also known as diet pills or weight loss supplements, are products designed to curb hunger and reduce food cravings. They work by altering certain biochemical processes in the brain and the digestive system. Some appetite suppressants influence the brain's satiety center, the hypothalamus, tricking it into believing the body is full. Others slow down the process of digestion, giving a longer-lasting feeling of fullness. A few suppressants also help in increasing the body's metabolic rate, leading to a higher calorie burn. As a result, appetite suppressants assist in lowering overall calorie intake, which when combined with a balanced diet and regular exercise, can help to achieve weight loss goals.
Benefits of Using Appetite Suppressants
When used properly, appetite suppressants can bring about a range of benefits that complement and enhance your weight loss journey. One of the primary advantages is the control they provide over unhealthy cravings, helping you to resist the temptation of overeating. The enhanced satiety they offer can aid in portion control, which is crucial for maintaining a calorie deficit. Some suppressants also boost energy levels, providing additional vitality for workouts and daily tasks.
Importantly, as these products promote weight loss, they subsequently contribute to lowering the risk of weight-related health problems, such as heart disease, diabetes, and high blood pressure. Therefore, appetite suppressants can be an effective tool when incorporated into a comprehensive and well-planned weight management strategy.
Common Types of Appetite Suppressants and Their Pros and Cons
There are various types of appetite suppressants available on the market. The most common ones include prescription medications, over-the-counter supplements, and natural remedies. While each type has its own set of pros and cons, it's essential to consult with a healthcare professional before incorporating any form of appetite suppressant into your routine. Prescription medications can be effective in reducing hunger signals but may also come with potential side effects, such as increased heart rate and blood pressure.
Over-the-counter supplements may contain stimulants or other ingredients that could cause adverse reactions or interact with other medications. Natural remedies, such as herbal teas or fiber supplements, may not have significant side effects but lack scientific evidence to support their effectiveness.
How to Choose the Right Appetite Suppressant for You
Choosing the right appetite suppressant for your weight loss journey is a crucial decision that should be made carefully. Start by understanding your own body and weight loss needs. Are you looking for something to curb your cravings, or do you need a product that also boosts your energy levels? Next, consider any pre-existing medical conditions and current medications you are on, as these could interact with certain suppressants.
Consulting your healthcare provider is an essential step, as they can provide professional advice based on your medical history and needs. Further, conduct thorough research on the product you are considering. Assess the ingredients and understand their effects. Check for scientific evidence supporting the product's claims and read user reviews to gain insight into the product's real-world effectiveness. Finally, remember that appetite suppressants are not a magic solution for weight loss. For best effects, they should be used with a healthy diet and frequent exercise.
Side Effects of Taking Appetite Suppressants and Ways to Reduce Them
While appetite suppressants can be an effective weight loss aid, they are not without side effects. Potential side effects can range from mild to severe and may include dry mouth, insomnia, increased heart rate, high blood pressure, constipation, and mood changes. Some users may also experience allergic reactions to certain ingredients used in these products.
To minimize the side effects of appetite suppressants, here are some strategies:
Start with a little dosage to give your body time to get used to the supplement. Gradually increase the dose as directed by your healthcare provider.

Stay hydrated: Some side effects, like dry mouth and constipation, can be mitigated by drinking plenty of water.

Eat a balanced diet: This can help prevent potential nutrient deficiencies that could result from reduced food intake.

Get regular exercise: Regular physical activity can help mitigate some side effects, like mood changes, and also optimize the effectiveness of the suppressant.

Take the supplement with food: This can help to reduce digestive side effects. Always follow the manufacturer's instructions regarding timing and food.
In conclusion, appetite suppressants can be a valuable tool in managing hunger and supporting weight loss. However, proper research, consultation with a healthcare professional, and responsible use are necessary to ensure their safe and effective incorporation into your weight loss journey. By understanding the different types of suppressants, consulting with your healthcare provider, and taking appropriate measures to reduce potential side effects, you can safely reap the benefits of these products on your path toward achieving long-term wellness goals.
To read more such articles on personal growth, inspirations and positivity, subscribe to our digital magazine at subscribe here
Comments