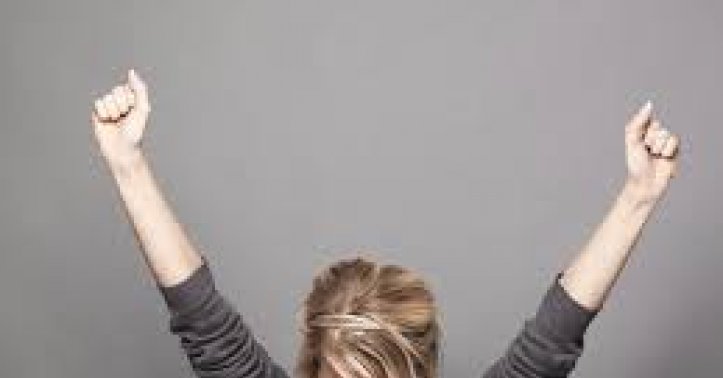 These Methods May Help Boost Your Self-Esteem and Confidence
Self-esteem and confidence are essential aspects of our well-being that influence how we perceive ourselves and interact with the world. In today's fast-paced, appearance-driven society, maintaining a positive self-image can be challenging. However, various effective methods can help enhance your self-esteem and confidence, allowing you to navigate life's challenges with grace and assurance. In this comprehensive guide, we will explore diverse strategies to boost your self-esteem, ranging from embracing self-love and practicing mindfulness to seeking support from therapy and considering plastic surgery options. By understanding these techniques, you can embark on a journey towards greater self-confidence and a more fulfilling life.
Embracing Self-Love: The Foundation of Confidence
At the heart of genuine confidence lies the invaluable cornerstone of self-love. This foundational principle is not only the starting point but also the continuous wellspring that nurtures our self-esteem. Embracing self-love means accepting our whole selves, warts and all. It means recognizing that we are beautifully imperfect, and those imperfections are what make us unique. Self-love encourages us to appreciate the journey, both the highs and lows, understanding that each experience contributes to our growth and character. This powerful practice entails celebrating our achievements, no matter how small, and finding joy in our daily accomplishments.
It also involves engaging in activities that bring us genuine happiness, whether it's pursuing a cherished hobby, connecting with loved ones, or implementing regular self-care routines. The cultivation of positive affirmations plays an essential role in this process, challenging and ultimately replacing the negative self-talk that so often undermines our self-esteem. By consistently reinforcing empowering thoughts and acknowledging our worthiness, self-love becomes not only a mindset but a way of life, enabling us to stand tall and confident in our skin, unapologetically and authentically.
The Power of Mindfulness: Nurturing Inner Peace
Mindfulness is a profound practice that offers a transformative journey towards self-discovery and nurturing inner peace. In today's fast-paced world, where distractions and stress are commonplace, the art of mindfulness allows individuals to pause, breathe, and connect with the present moment. By doing so, you can cultivate a heightened self-awareness that empowers you to better understand your emotions, thoughts, and reactions. Through mindfulness techniques, such as meditation, you create a sacred space within yourself where you can explore your inner landscape without judgment. As you make mindfulness a regular part of your life, you develop an arsenal of coping mechanisms to effectively manage stress and anxiety.
This newfound calm and clarity provide the foundation for a positive self-image, fostering a sense of balance that is crucial for building self-esteem. Mindfulness not only helps you let go of self-doubt and negative thoughts but also enhances your ability to embrace life's challenges with resilience and poise. By nurturing inner peace through mindfulness, you can embark on a profound journey toward self-confidence, self-acceptance, and a more harmonious existence.
Empowering Your Appearance: Plastic Surgery
For some individuals, enhancing physical appearance through plastic surgery can significantly impact self-esteem and confidence. Modern advancements in medical technology, such as breast implant procedures in Atlanta or any other location, provide safe and effective options for individuals seeking body enhancements. It's essential to approach these decisions with careful consideration, understanding both the potential benefits and risks involved. Consulting with experienced plastic surgeons and thoroughly researching the procedures can empower you to make informed choices about your body, enhancing your self-confidence in the process.
Lifelong Learning and Personal Growth
Engaging in lifelong learning and personal growth is akin to nurturing the soil in which the seeds of confidence and self-esteem flourish. It's not merely a journey of acquiring knowledge but a profound exploration of one's capabilities and potential. Through education, whether formal or informal, we gain not only expertise but also a deep understanding of the world around us. Learning a new language, delving into arts and sciences, or acquiring practical skills not only broadens our horizons but also instills a sense of achievement and self-worth. Setting personal goals, both short-term and long-term, provides a roadmap for our aspirations, encouraging us to strive for continuous improvement. Every lesson learned, every skill mastered, and every challenge overcome becomes a testament to our inner strength and resilience, reinforcing our self-belief. In this journey of perpetual growth, we not only enrich our minds but also cultivate a robust sense of self, empowering us to confidently navigate the complexities of life.
Seeking Support: Therapy and Counseling
Seeking support through therapy and counselling is a pivotal step in boosting your self-esteem and confidence. It is a profound act of self-compassion to engage in a therapeutic relationship, allowing you to confront your inner demons, understand your emotions, and work through deep-seated insecurities. Therapy offers a safe and confidential space to explore the root causes of self-esteem issues, often stemming from past experiences, traumas, or negative self-perceptions.
With the guidance of a skilled therapist, you can identify and challenge the destructive thought patterns that have been holding you back, replacing them with healthier and more positive beliefs about yourself. What makes therapy particularly effective is the collaborative nature of the process, where you and your therapist work together to set goals and strategies for personal growth. Group therapy, on the other hand, offers the opportunity to connect with others who share similar challenges, providing a sense of community and shared understanding. This sense of belonging can be a profound boost to your self-esteem as you realize you are not alone in your journey toward confidence and self-acceptance. Through therapy and counselling, you can untangle the complexities of your psyche, heal old wounds, and build a strong foundation for lasting self-esteem and confidence.
Building self-esteem and confidence is a multifaceted journey that involves self-reflection, self-love, and a willingness to seek support when needed. By incorporating mindfulness, therapy, personal growth, and, for some, plastic surgery options, you can enhance your self-image and face the world with assurance. Remember, confidence is not a destination but a continuous process of growth and self-discovery. Embrace your uniqueness, celebrate your achievements, and be kind to yourself along the way. As you nurture your self-esteem, you'll find the strength to overcome challenges and live a more fulfilling, confident life.
To read more such articles on personal growth, inspirations and positivity, subscribe to our digital magazine at subscribe here
Comments