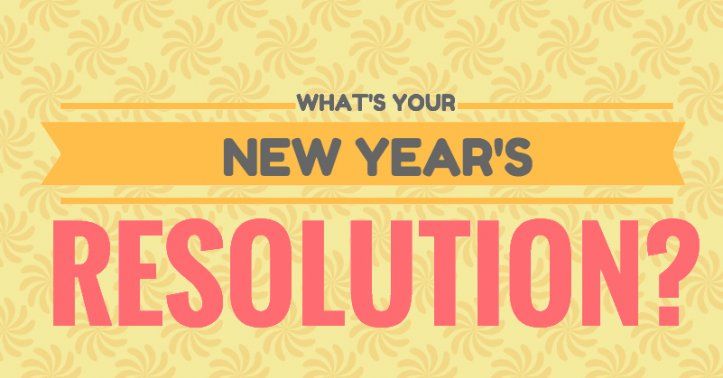 5 Unique New Year Resolution Ideas 2019 you Just Can't Break
Finally, it's time to say goodbye to 2018 and welcome 2019. This is the Year of the Pig, according to Chinese astrology. Time to make resolutions again! So, ladies and gentlemen, bring out your New Year's diaries. Here are 5 unique New Year resolution ideas 2019 that are simply unbreakable!
Unbreakable New Year resolution ideas 2019
One of the major dilemmas that people face about New Year's resolutions is that they break them soon after the New Year begins. Some are simply forgotten in the hectic pace of life, while others are broken deliberately. How excitedly we make resolutions and then break them!
But, this time, these unique New Year resolution ideas 2019 are so different and jazzy that you would be delighted to the core. You just would not want to break them.
So, here we go...
Resolution #1: Before stepping out, I will admire myself in the mirror
Sounds easy, right?
Once you are ready to step outdoors, take a quick look at the mirror. Admire at the beautiful or handsome reflection in front of you. Give yourselves a flying kiss and say, "I love you."
Now, is this too difficult to do - to admire yourselves in the mirror the whole year?
Benefit:
You will be amazed by how your confidence soars! Like attracts like. So, once you start loving yourselves, you would attract people who love you too.
If you find this difficult, why not consult some of the best life coaches? They would help you raise your self-esteem and teach you how to start loving yourselves.
Resolution #2: Once a week, I will give myself a treat
Will you really break this resolution? You just can't!
Decide the "treat day." Eat whatever you want. Give yourselves a little party.
Celebrate the life and your week's achievements, no matter how small they may be. Catch up with friends or call them over. A smart idea is to know about Reiki healing for weight loss. This can help you celebrate life, yet live healthily. Doesn't this seem to be one of the easiest New Year resolution ideas 2019, eh?
Benefit:
You will learn how to live life to the fullest. Celebrating life every week will help you see the bright side of life. You will stop overlooking small achievements and value them.
In case you are on a weight loss program, give yourselves a treat fortnightly or monthly. This will depend on your health status.
If Reiki fascinates you, then contact Sangeeta Gupta, a top Reiki healer. She can assist you in enjoying life, maintaining a healthy weight, and healing with the Divine energy.
Resolution #3: While falling asleep, I will say "Thank you"
When you are in half sleepy state your brain is in the theta frequency. You are deeply relaxed. This is when your subconscious mind is awake.
Exactly at this moment, say "Thank you the Divine Intelligence for everything I have." Then zzz...off.
Benefit:
Believe it or not, this attitude of gratitude will change your life. What better time than New Year's Eve to start creating a positive shift in your life? Once you manage to not break this resolution, you will realize that this is one of the most effective New Years' resolutions ideas 2019.
Is it so difficult to say a humble "thank you?" This type of thanksgiving can change your life. And it will change your life so powerfully that you would never want to break this resolution ever.
Resolution #4: I will save 10% of my salary every month
It's about money, honey, so don't break it!
This resolution is designed to make your money energy strong and positive. It can serve as one of the most profitable New Year resolution ideas 2019 ever.
Suppose, you earn 10,000/-. Then, you must save 1000/- every month. If you earn 50,000/-, you must save 5000/- each month.
If possible, save more, but this is the least amount you must save. In case you just cannot save 10%, keep it up to 5%, but save you a must!
Keep the savings away from your view and reach, otherwise, you will spend it. Either keep a piggy bank or invest somewhere. Do not keep it in an account that you use an ATM card for. You will be tempted to use the money.
Benefit:
At the end of 2019, you will have money to go on a vacation or buy or do something that you have longed for. This money can also serve as your emergency fund.
In short, the saved amount will always keep you on the safe side. You can sail smoothly in troubled times without facing a monetary crisis.
Having some money with you always gives a secure and happy feeling, doesn't it?
Are you struggling to save money? Do you live from paycheck to paycheck? If yes, then you must find out the Wealth Corner of your home or office and learn about Feng Shui wealth colors. Use them and see the shift in your money energy.
Resolution #5: Every month, I will create or do something new
This resolution will heal you from the physical, mental, and spiritual levels. A tremendous healing effect can alter your life like anything.
Don't you want some powerful healing in 2019?
Let's see how you implement this resolution.
First, find out what you love to do. Love to dance? Join a dance class, even a local one. Love to paint? Create a painting. Want to visit a specific place? Do it.
Every month, do something that you had always wanted to do in life. So, this creates a list of 12 things. Make this list on New Year's Eve. This is one of the invincible New Year resolution ideas 2019 that is hard to break!
Benefit:
This monthly activity will increase your creative juices. Once you do what you love to do, life will seem to be more fulfilling for you. Your happiness quotient will increase. What else we want from life?
You may ask why every month? This is because everybody is busy.
One of the reasons people break their resolutions is that they have no time.
When you have to do something only once a month, you will do it because, well, you can spare at least this much time for yourselves, can't you? If you can't do even this much, then, guys, you truly need to sort out things in life.
Want some guidance? Tarot reading for beginners can guide you. As the year ends, pick a card and see what 2019 holds for you.
Crux:
The above New Year resolution ideas 2019 are astonishingly easy to implement. They hold the power to change your life marvelously. So, why stop marvels happening in your life?
Welcome, 2019!
Author's Bio:
Shipra Singh is the senior content writer of lifepositive.com. She is a kidney donor and has experienced life's many colors, including grey shades, that have helped her discover her spiritual side. The writer believes her life is a novel and she makes sure to turn one page at a time to understand the Divine Plan better. A God-loving person, Shipra has healed herself of life's injuries through cooking and dance therapy.
To read more such articles on personal growth, inspirations and positivity, subscribe to our digital magazine at subscribe here
Comments