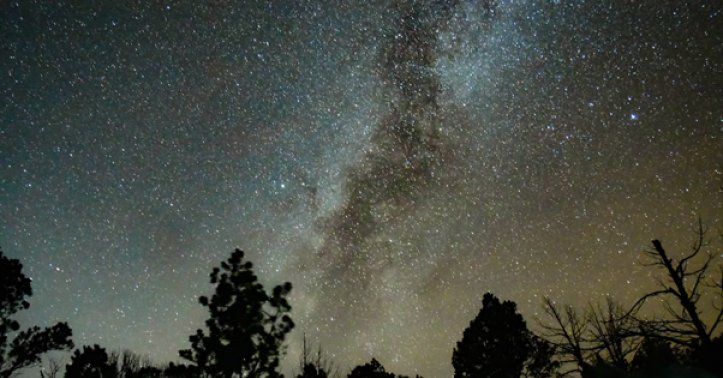 What You Need to Know Before Exploring the Astral Plane
The astral plane, a realm beyond the physical world, has captivated the curiosity of individuals seeking spiritual experiences and expanded consciousness. Exploring the astral plane through practices like astral projection can offer profound insights, spiritual growth, and personal transformation. However, before embarking on this journey, it's essential to understand certain key aspects and considerations. Below, we will delve into what you need to know before exploring the astral plane.
Understanding the Astral Plane
The astral plane is a non-physical realm or dimension existing alongside our physical reality. Many believe it to be composed of subtle energy and vibrations, hosting a variety of experiences, entities, and spiritual beings. Understanding the nature of the astral plane is crucial before venturing into its depths.
Multidimensional Reality
The astral plane represents a multidimensional reality beyond our ordinary perception. It is said to consist of different levels or sub-planes, each offering unique qualities and experiences. These levels can range from lower vibrational realms to higher planes of light and spiritual awareness.
Vibrational Frequencies
The astral plane operates on various vibrational frequencies. Each individual's vibrational frequency determines their level of access and experiences within the astral realm. Higher vibrational states often offer uplifting experiences, while lower vibrational states can be associated with darker or more challenging encounters.
Preparing Yourself for Astral Exploration
Embarking on your journey requires adequate preparation and a respectful mindset. Being well-prepared helps ensure a safe and enriching experience.
Study and Research: Before exploring the astral plane, immerse yourself in research and studies. Familiarize yourself with different perspectives, techniques, and experiences related to astral projection. Is astral projection real? What happens after we travel on the plane? This knowledge will provide a foundation for your journey and help you navigate the astral realm with substantial awareness.
Establishing a Regular Meditation Practice: A consistent meditation practice serves as an essential preparation for astral exploration. Meditation cultivates focus, mindfulness, and self-awareness—skills you know to be beneficial for entering altered states of consciousness and facilitating astral projection. Regular meditation also helps you establish deeper connections with your consciousness and spiritual essence.
Setting Clear Intentions: Clarifying your intentions before astral exploration is crucial. Ask yourself why you want to explore the astral plane and what you hope to achieve or learn from the experience. Setting clear intentions will help guide your journey, keep you focused, and allow a more purposeful exploration.
Navigating the Astral Realm
Once you have prepared yourself mentally and spiritually, it's essential to approach astral exploration with a sense of openness and mindfulness.
Protecting Your Energy: When entering the astral plane, you must safeguard your energy and set boundaries. You can establish energetic protection through visualization techniques, such as imagining yourself surrounded by a sphere of light or calling upon spiritual guides or guardians for assistance. This energy protection helps maintain your personal boundaries and safeguards your well-being during astral exploration.
Discernment and Disciplined Mind: The astral realm can present a myriad of experiences and encounters. It is important to cultivate discernment and maintain a disciplined mind to navigate this vast realm. That mindset allows you to distinguish between beneficial and potentially negative energies or entities. A disciplined mind helps you stay focused and centered during astral travel, allowing for a more purposeful and transformative experience.
Integration and Grounding
After exploring the astral plane, it's crucial to integrate and ground your experiences into your daily life. What you learn in the astral plane is completely different from anything you can exist on the physical plane. The journey is long and winding, and it doesn't replicate any experience in the physical world, making it a truly out-of-body experience.
Journaling and Reflection: Maintain a journal to document your astral experiences and insights. Reflect on your encounters, emotions, and lessons learned during your journeys. Journaling helps anchor the astral experiences into your conscious awareness and facilitates deeper integration.
Grounding Practices: Grounding techniques are vital for reconnecting with your physical body and the Earth after astral travel. Engage in activities such as walking barefoot in nature, meditating with crystals, or practicing conscious breathing. Grounding restores balance, stability, and a sense of embodiment, aiding the integration of astral experiences into your everyday life.
Exploring the astral plane can be a fascinating and transformative journey of self-discovery and spiritual growth. We must all learn to try new things in the pursuit of better mental and physical health, be it auditory wellness or mindfulness. By understanding the nature of the astral realm, preparing yourself adequately, navigating with mindfulness, and integrating your experiences, you can embark on astral exploration with greater confidence and awareness. Remember to approach this journey with respect, openness, and a commitment to personal growth.
To read more such articles on personal growth, inspirations and positivity, subscribe to our digital magazine at subscribe here
Comments