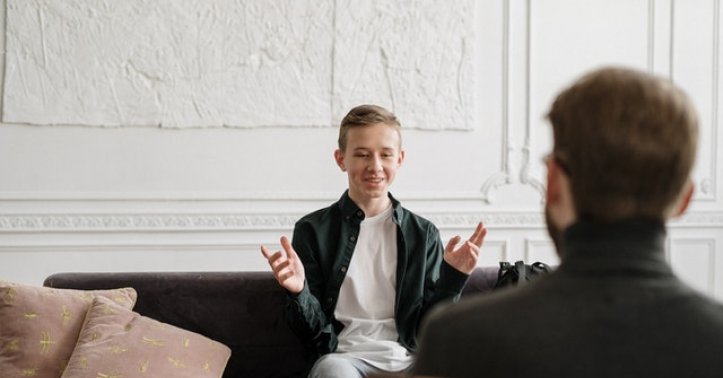 Why You Need Mental Health Support and Where to Find It
Mental health support is one of the most crucial health investments that we can make for ourselves. The support in question does not always include clinical support or support from therapists, but it should exist. If you do not take the time to nourish your mind and care for your soul, both will wither, and you will notice a substantial difference in the quality of your life.
There are many different words you can use when your spirit withers. Burnout is one of the most popular, but stopping yourself from burning out is not what your focus should be. Living well and living better is crucial, and doing so requires various strategies and approaches that put your quality of life first.
This can be difficult if you live in an environment that pushes for work and results. Hustling for the American dream is all well and good, but rest is essential to enjoy the journey and to lead a life worth living.
Mental health and wellbeing are not just something you can afford to put off until you have your short vacation. It isn't something that is nice to have but not essential. Your mind is everything. If you are not healthy inside and out, you are suffering.
Caring for your mental health and nourishing your body as well as your soul can help you feel more alert, awake, happier and can also fortify your mind to help better manage stress and stressful situations. In short, you are better when you care for your mental health, and to care for it, you need multiple mental health supports.
You will likely also be supporting yourself. Being a shoulder to cry on, a friend to confide in, or even on your own journey to becoming a therapist are all instances where you will be mental health support for others as well. In fact, after going through your own mental health journey, you may be inspired to make a change of career and earn a bachelor of psychology online degree to transition your career into something you find fulfilling and interesting.
Regardless of whether you act in a professional or personal capacity, know that you are helping others with their own mental health and lives. Just as you help them, you need others to help you.
Building a robust mental health support system can take time and will also require trial and error. With this guide, however, you'll know where to get started:
Start with Your Physical Health
Improving your physical health will not fix every mental health issue you have, but it can help you better manage your moods and stress throughout the day. When we are exhausted and worn down, everything hits harder. If you are on the brink, then a small inconvenience can tip you over, whereas if you were well-rested and eating well, that inconvenience wouldn't even phase you.
Improving your physical health can help you understand the state of your mental health better, as it isn't being exacerbated by your physical condition.
Improve the Quality of Your Home
You need a safe space to go home to. If your home isn't currently this safe space, it is time to evaluate why. It could be because of a toxic roommate or because of how cluttered or messy it is. By understanding the root of why your home isn't safe for you, you can make changes. Moving on from toxic and unhealthy co-habitants will be more difficult, but it will also provide you the biggest relief. If you live alone or are happy with your current living arrangements, then it's time to declutter and rearrange your space. Fill it with comforting items that help you feel warm, healthy, and safe.
How to Build a Support System
Your support system should include a wide range of people. It's important to always be aware of when you are emotionally dumping on a friend. They are not professionals, and though they want to help and will be able to help to a certain extent, they won't be able to fix all of your problems. Emotional dumping refers to when you offload your problems onto your friends too much, to the point where your friends don't feel they have the ability to share their problems with you or that they are doing anything more than acting as your free therapist even though they are not qualified. It can be mentally straining and can also put a strain on your relationship.
This does not mean you shouldn't confide in your friends. Instead, it emphasizes the importance of having a large, diverse support system. This support system will include friends and family, yes, but should also include support groups, therapists, and more. You will even need people to who you don't tell your problems to but instead can enjoy fun activities that take your mind off the issues. Joining a fitness class or an interest group are both great ways to get healthy, socialize, and forget about your problems for a short period.
When You Need Professional Mental Health Services
Everyone can benefit from mental health support and services. If you find you are chronically unwell, stressed, or suffer from serious mental health concerns, then benefiting from mental health services transitions into needing mental health services.
How to Get Mental Health Support
There are many ways that you can get the support that you need. Start first with what your insurance covers, as this is one of the best routes forward. There are also private options that can be quite affordable, especially if you work out a payment plan with the therapist in advance so that you can spread out the payments for your short course of sessions throughout a specified period.
Expanding Your Support Network
Always look to expand your support network. Meet new people who have shared interests or shared problems. Sometimes just knowing that someone understands what you are going through can feel like it is enough. In other instances being able to focus on a passion or hobby can help give yourself that break. Expanding your support network means finding new people who understand and new ways to bring joy into your life.
To read more such articles on personal growth, inspirations and positivity, subscribe to our digital magazine at subscribe here
Comments