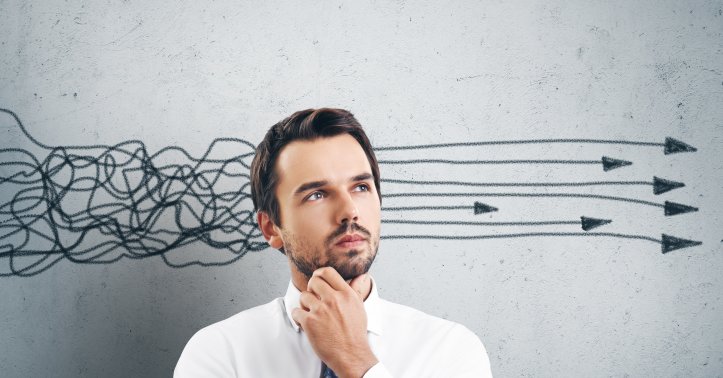 7 Ways to Hone the Art of Effective Communication for a Power Coaching Practice
Effective communication allows coaches to be adaptable and flexible in their coaching approach. From support, problem-solving, and strategizing to building trust and relationships, learning to communicate right is an unmissable skill for coaches. Honing the art of effective communication is crucial for success in coaching and consulting business. Here's a comprehensive guide to help you improve your communication skills.
1. Active Listening
Effective coaching communication begins with active listening. Pay close attention to your client's words, tone, and body language. Renowned coach, Jane Listener, is well-known for her adept active listening skills, creating a space where clients feel heard and understood. Avoid interrupting, allowing clients to express themselves fully before responding.
Employ tools like Otter.ai for transcription to capture and review key points, ensuring a comprehensive understanding of your client's concerns. Show empathy and understanding by reflecting back their emotions, utilizing techniques such as mirroring and paraphrasing.
2. Establish Rapport
Building a strong rapport is foundational to successful coaching communication. Learn from the approach of Oprah Winfrey, a skilled communicator who establishes a comfortable and open environment in her interviews and coaching moments. Utilize open body language, maintain eye contact, and offer genuine smiles to create a connection. Finding common ground is essential; share relatable experiences and show genuine interest in your clients' thoughts.
Tools like Crystal Knows can provide insights into personality traits, aiding in adapting your communication style to match each client's preferences.
3. Ask Powerful Questions
Empower your coaching communication by asking powerful questions that inspire exploration and self-reflection. Take a cue from the coaching style of Marshall Goldsmith, known for his impactful questioning techniques. Craft open-ended questions that encourage clients to dive deeper into their thoughts and feelings.
Utilize probing questions to challenge assumptions and prompt them to view situations from different angles. Tools like The Right Questions or Beautiful Question Cards can serve as resources to enhance your questioning skills and foster meaningful conversations.
4. Clarify and Summarize
Clarity is key. Practice paraphrasing and summarizing what clients share to ensure mutual understanding. The coaching methodology of Brene Brown exemplifies this, emphasizing the importance of clear communication in fostering vulnerability and connection. Ask for confirmation to ensure accurate capture of their thoughts, and use tools like MindMeister for visual summarization to enhance clarity. Actively clarify any ambiguities to prevent misunderstandings and maintain a transparent coaching relationship.
5. Observe Non-Verbal Communication
Be mindful of your non-verbal cues, such as facial expressions and gestures. Use them to convey empathy and attentiveness. Take inspiration from the non-verbal communication skills of coaches like Tony Robbins, who uses dynamic body language to engage and motivate. Tools like VideoAsk can enhance non-verbal communication in virtual coaching sessions, allowing for a more immersive and connected experience.
6. Practice Reflective Communication
Practice reflective communication by summarizing clients' statements to ensure accurate understanding. Share your interpretation and ask for confirmation: "If I'm hearing you correctly, you're saying..." Adopt the reflective communication approach of Nancy Kline, known for her work on the Thinking Environment. Tools like Reflectly or Reflective Journal can facilitate reflective practices, enhancing your ability to create a space for meaningful exploration and insights.
7. Continuous Improvement
Regularly assess your communication skills and seek opportunities for improvement. Attend workshops, read books, or even consider getting feedback from peers or mentors. The commitment to continuous improvement is evident in the coaching philosophy of John C. Maxwell. Tools like CoachLogix or Skillshare have the knowledge, and information and can provide avenues for ongoing learning and skill development, ensuring that you stay at the forefront of effective coaching communication practices.
Remember, effective communication in coaching or any business is a skill that requires practice and constant refinement. By continually working on these aspects, you'll enhance your ability to connect, understand, and guide your clients effectively in the coaching and consulting process.
About Sunita Biddu
Sunita biddu is a Digital Business Coach and social media advisor for coaches and small businesses. For over 15 years, she has been helping entrepreneurs build profitable businesses with a powerful online presence with a minimum investment of time, money, and effort. She actively blogs about business tips and strategies at her business blog
Linkedin profile - https://www.linkedin.com/in/sunitabiddu/
To read more such articles on personal growth, inspirations and positivity, subscribe to our digital magazine at subscribe here
Comments