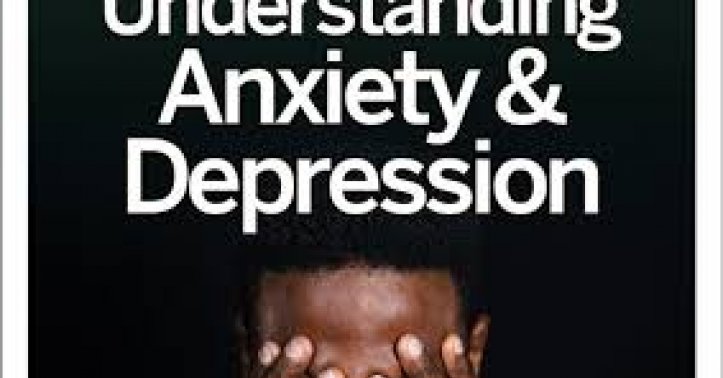 ANXIETY DEPRESSION - A DISEASE OR BAD HABIT
After Helping Myself And 500+ People to Overcome Anxiety or Depression and Live a Confident, Productive & Happy Life I Discovered That The # 1 Reason Why People Are Struggling With Anxiety Or Depression Even After Trying Medicines, Meditation or Yoga is that ' PEOPLE DO NOT UNDERSTAND THEIR PROBLEM CORRECTLY '
A Famous Quote Says that " THE PROBLEM IS THAT WE DON'T UNDERSTAND THE PROBLEM "
The Correct Understanding of a Problem is the First & a Very Important Step to Solve any Problem. Imagine if a Doctor does not Understand our Problem Correctly, would he/she be able to Solve our Problem? Not At All.
And the Biggest Reason why People are Struggling with Anxiety,OCD,Panic Or Depression Even After Trying Everything like Medicine, Meditation, Yoga, Counselling or Therapy is that they Don't Understand Anxiety, OCD, Panic or Depression Thoroughly and Correctly. As a Result even if we feel Tensed, Worried, Nervous, Fearful, Frustrated,Restless, Angry, Low or Inferior on a regular basis, we don't even Accept that we are struggling with Ocd,Anxiety,
Panic or Depression. We think that these are Mental Diseases and I am not suffering from any Mental Disease as I ' m not Mad and my brain is working Fine.
Moreover we don't even know that feelings like Stress, Worry, Fear , Low Confidence or Frustration are called Anxiety, OCD or Depression in Medical Terms. As a Result, we Start Avoiding or Neglecting these Symptoms or even if we don't Ignore these Symptoms, we don't Use the Right Way to Deal with these Issues.
And if these Issues Remain Unsolved for a long time, it Starts Affecting our Confidence, Mood, Day to Day Activities, Productivity, Career, Relationships and Health. This further adds on to our problems and Stress, Anxiety, Worry or Fear which makes us Sad,Hopeless, Helpless. Thus this Stops us from Living a Happy & Healthy Life and Achieving our Goals & Dreams.
So Today I am going to Share 3 Secrets which will Help you Get Rid of CD, Anxiety or Depression Forever and Live a Peaceful, Confident, Productive & a Happy Life without Wasting your Precious Time and Money Even If you are Struggling with it for a Long Time.
SECRET NO 1
OVERTHINKING ( OCD ), ANXIETY OR DEPRESSION IS NOT A DISEASE
Most of the People think Overthinking ( OCD ), Anxiety or Depression a Disease like any other Disease and even start taking Medicines to Cure it.
However Medicines are not the Best Solution as Medicines Suppress the Symptoms and only Provide Temporary or Small Relief that too only till the effect of medicines are there on the body. And as we take medicines regularly for a long time,we also become habituated to Medicines which further affects our Body and Mind.
According to Anxiety & Depression Association of America and National Health Services, UK, Medicines has Side Effects like Increased Blood Pressure, Digestion and Stomach Issues like Diarrhoea, Constipation, Stomach ache, Loss of energy, Drowsiness, Loss of Appetite, Blurred Vision, Weight Gain, Sleep Issues etc which instead of solving a problem makes life more difficult and we lose hope in our life
So Don't Make the Mistake of Considering Overthinking Anxiety or Depression as a Disease like Most of the People and Try to Avoid Medicines and its Side Effects.
SECRET NO 2
ANXIETY OR DEPRESSION IS JUST A HABIT
Issues like Anxiety, Ocd, Panic or Depression is just a Habit of Repeating Unpleasant or Disturbing Ideas,Thoughts or Images on a regular basis. We Repeat these Unpleasant Thoughts frequently as we get so Attached with these Thoughts that we can't move on from these thoughts even after trying hard. This Generates Negative Emotions like Sadness, Low Feeling , Worry or Frustration again and again which Starts Affecting our Mood, Confidence, Productivity, Growth, Relationships and Health. According to Recent Research, Human Mind produces 60000 thoughts on a Daily Basis out of which 48000 thoughts are Negative. And 90 % Population experiences Negative Thoughts . So Negative / Unpleasant Thoughts are not a Problem, they are Normal. The Actual Problem is Repetition of These Thoughts as this repetition causes the Real Damage by making us feel bad and low repeatedly and eventually it becomes our habit . Due to this Low or Bad Mood on a frequent basis we are not able to Enjoy Life and Focus on our Work & Family. Moreover we feel like talking to anyone and even feel shy to discuss our problem with anyone.
So Don't be Afraid of Unpleasant or Negative Thoughts and Avoid the Mistake of Repeating the Unpleasant or Disturbing Thoughts.
SECRET NO 3
DEAL CORRECTLY WITH THE NEGATIVE/ UNPLEASANT THOUGHTS
A Very Famous Quote Says,
KNOWLEDGE IS NOT POWER, APPLIED KNOWLEDGE IS POWER.
Results come with Implementation. Therefore we should Decide to Solve our Problem and take Regular and Dedicated Action To Solve it Now the Question is What Action to Take or What to Do?. And the Answer is that we should not to Repeat the Unpleasant Thoughts. And To Do this, First of all Accept these Unpleasant Thoughts, Don't Fight with or Resist them . Allow the thoughts to Come, Let it Come and Go, Just Observe them,Don't Follow,Judge or connect with them.
So,If you Follow this Regularly for some time you will Start Getting Amazing Results like a lot of other people. And It's up to you whether you want to keep Struggling with your Problem or Give your 100 % to Solve it Forever and Live your Dream Life If You Find This Post Valuable.
Please Share your Comments and Feedbacks in the Comment Box Happy To Help You !
To read more such articles on personal growth, inspirations and positivity, subscribe to our digital magazine at subscribe here
Comments