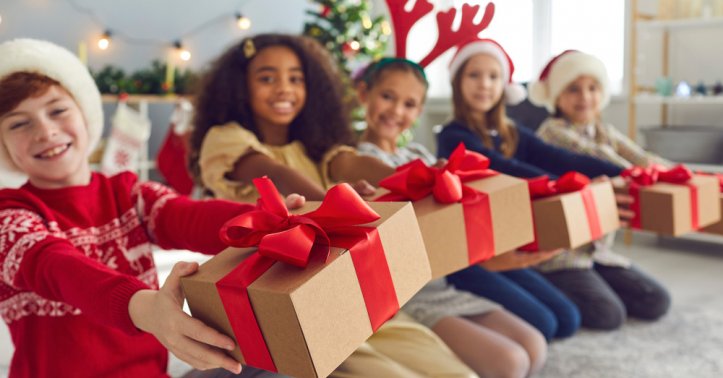 Celebrate christmas by exchanging gifts of joy
True Christmas and indeed all festivals are about sharing, caring and loving one another without any discrimination. Let us all celebrate true christmas this year, irrespective of the faith we may belong to.
My son once asked me why we exchange gifts during christmas as he was going to a Christian school and that was the tradition there. I made him understand the meaning of Christmas and what we need to learn and understand from it. I also went to a Christian school so asked my late grandfather the same question. He told me whether we were Christians or not, we need to share gifts with all, whether it was Christmas or not. He asked me to share hand made gifts with all my friends, teachers and family so much so that year, even my teacher told me to share my experience of Christmas with all. My late grandfather helped me write an essay on not just Christmas but exchanging gifts and love with others. This became a classic essay that was even put on the notice board. In fact, this was my first well written piece as I wrote from the heart.
After this episode, all the children in our school then began making gifts for each other every month and even shared gifts with the underprivileged children nearby who also began sharing gifts with us. "Didi, please teach us every week, one child asked me" and we then started doing this too. Our school soon then became known as a school of goodwill and good values.
Sharing and caring
The tradition of exchanging gifts with one another came from countries that initially adopted Christianity. Now, even companies do this, often combining it with the new year that follows soon. Whatever the etymology and history, Christmas is now known as a festival associated with exchanging gifts.
On another note, one of my favourite stories related to Christmas is a little match girl by Dansk Folkekalender. It shows us the tale of a poor little girl, who on a freezing New Year's Eve, tries to sell matches in the street. She is afraid to go home because her father would beat her for failing to sell any matches so she hides in the alley between two houses and lights matches, one by one, to warm herself. The girl is ignored by everyone and no one buys from her. She suffers alone in the cold weather. At that time, she connects with her late grandmother. She sees many visions that she relates to her late grandmother who was the only one who has treated her with love.
When the matches were gone, the girl left her body and her grandmother carried her soul to Heaven. People find the girl's body with a smile on her face.
What is undeniable in this tale is people's apathy to the poor who are not included when the world is celebrating festivals. There are many more classic tales also. Since festivals mean the joy of caring and sharing let us include as many people as possible in our celebrations especially the underprivileged. Celebrating festivals get us true joy when we share love and happiness with all those who cross our paths.
This christmas, let us share gifts of love and happiness with all. This is what will make our world and by extension, the world, happy and joyful.
To read more such articles on personal growth, inspirations and positivity, subscribe to our digital magazine at subscribe here
Comments