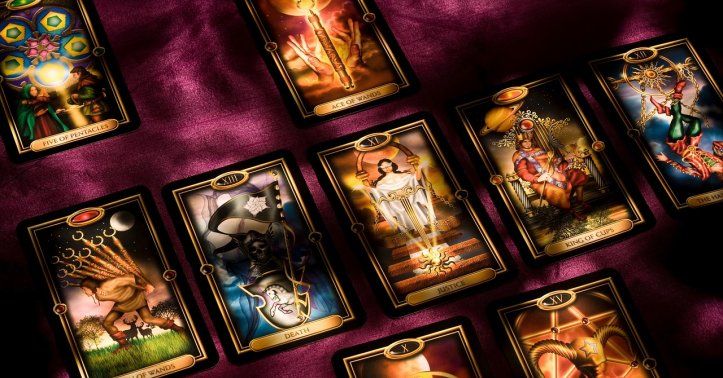 Is Tarot Card Reading Reliable? How Tarot Cards Work
The search for the absolute truth draws us like a magnet. We are curious to know what would happen in our lives.
Tarot card reading is popular. People generally use it to know about their future, past, or even present. We tend to seek answers to various questions in our lives...questions we are unable to answer. We also seek to know and understand what we should do and not do in various situations in life.
But, amidst the desperation to know about our life, we forget to ask: is a tarot card reading reliable?
I believe that more than predicting the future, tarot card reading is a wider philosophy that believes that all future events are subject to change. If you are aware of potential future events, you can change your thoughts and course of action in life and avoid an adverse or negative situation.
In my opinion, just like any other philosophy, tarot card reading acts as a guide and way forward for you to think, observe, understand, analyze, and reflect on your life and on yourself. Rather than acting as a hard and fast rule or predicting and laying down what would surely happen, tarot cards point towards broad and sometimes even exact happenings in life that can occur.
But, it is finally up to us what actions we take in life and, hence, their results are dependent on us and on our doings. Please do not go by the myths about tarot cards.
How tarot card reading works
Tarot cards help in learning more about yourselves. It helps in becoming more intuitive about life and relationships with others.
Tarot card reading helps predict the future based on the current situation. The predicted future would be exactly the same if you do nothing about it. But, depending upon the course of action, you can alter and determine your future.
In such a scenario, the question -is tarot card reading reliable - is tricky to answer. It is based on your perception and belief and can vary from person to person. Some may believe it is not as reliable as something that was predicted did not happen exactly, while some might believe that since tarot cards inspired them towards a better future, tarot card reading is reliable.
After the tarot card reading, what you chose to believe, reflect upon, and take action on determines whether tarot card reading is reliable or not and, hence, varies from person to person.
There can be hundreds of interpretations of tarot cards. Depending on the reader and his or her intuitive, spiritual, and psychic abilities, the cards can have various interpretations. The best way to look at a tarot card reading is with an open and positive frame of mind. Tarot cards are not tools to communicate with or to summon the spirits. Rather, tarot is simply a technique of self-exploration. It helps communicate with your inner wisdom and higher self.
You can use tarot card reading to find solutions to various problems and issues in your life. It can help you gain a fresh perspective on a situation in life. It helps to get new insights into yourself and in life. Tarot cards work almost like a friend or life coach. They simply help you ask the correct questions to which you find your own answers.
Conclusion:
It all boils down to intention. Your intent before, during, and after the tarot card reading is what determines your experience with tarot cards. It determines the kind of energy you put out around you and within you. This, in turn, determines your perception and what you believe about the card reading. Therefore, I recommend having an open and positive mind and intent while reading a tarot card.
So, instead of asking - is tarot card reading reliable - the best thing to do is drawing the best from tarot card reading. Make yourself well aware of various potential happenings in life and then go on to do your best in every situation. As long as you are inspired to take positive action as a result of a tarot card reading, your purpose is well achieved!
interested in reading your life? Why not contact a famous tarot card reader in India and get a hands-on experience on what this is all about?
Author Bio:
Shilpi Goel is a content curator, writer, and an avid reader. She is a Reiki master healer and an aspiring life coach. Having experienced tremendous personal and professional growth Shilpi feels passionate about sharing her learning with others. She is a firm believer in the fact that we all have the power to shape our destiny and life. Shilpi seeks to share her insights on spirituality, personal growth, holistic well-being, and life in general!
To read more such articles on personal growth, inspirations and positivity, subscribe to our digital magazine at subscribe here
Comments