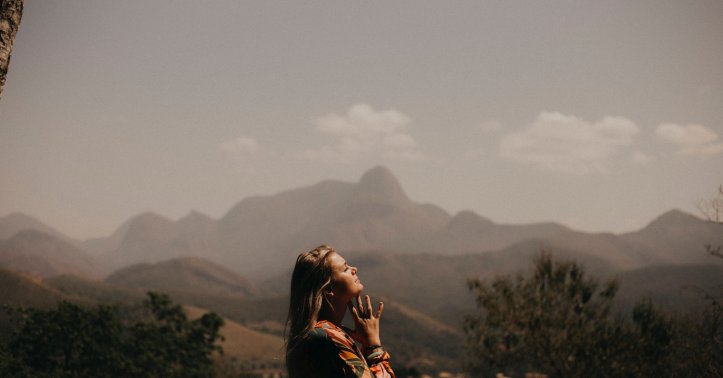 How to Take the First Step Toward Recovery: A Guide
Embarking on the journey of recovery is a courageous and transformative decision, often marked by a combination of hope and trepidation. Whether you're recovering from a physical injury, battling addiction, or dealing with mental health issues, the first step is always the hardest. It's a leap into the unknown, a departure from the familiar and a commitment to change. This guide aims to provide you with essential insights and practical advice on how to navigate this crucial initial phase of your recovery journey. By understanding the nuances of this process, you can empower yourself to take that daunting first step towards a healthier and happier life.
Acknowledging the Need for Change: Facing Your Reality
The initial step toward recovery involves acknowledging the need for change. It's about confronting the reality of your situation, no matter how uncomfortable or painful it may be. This self-awareness serves as the cornerstone of your recovery journey. Embrace your vulnerabilities, confront your fears, and accept that there are aspects of your life that require transformation. Often, this realization is accompanied by a surge of mixed emotions – fear, shame, but also hope. Allow yourself to feel these emotions without judgment. Understand that it's natural to experience such ambivalence, and it doesn't diminish your strength. Acknowledging your need for change lays the foundation for the subsequent steps, enabling you to move forward with purpose and determination.
Seeking Support: Building a Solid Support System
Once you've acknowledged the need for change, the next vital step is seeking support. Recovery rarely happens in isolation; it thrives in the presence of a strong and supportive network. Reach out to friends, family, or support groups who understand your struggle and are willing to stand by you. Their encouragement, empathy, and understanding can provide you with the strength to face the challenges ahead. Additionally, consider professional help. Whether it's therapy, counseling, or medical intervention, seeking guidance from trained professionals equips you with valuable tools to navigate the complexities of your situation. A support system not only offers emotional sustenance but also provides practical assistance, helping you stay on track and reminding you that you are not alone in your journey toward recovery.
Setting Realistic Goals: Creating a Roadmap for Progress
With a clear understanding of your situation and a robust support system in place, the next step is setting realistic goals. Recovery is a gradual and often nonlinear process, and setting achievable milestones is crucial to measure your progress. Break down your larger objective into smaller, manageable tasks. Whether it's attending therapy sessions consistently, adhering to a physical rehabilitation routine, or staying committed to your sobriety, setting specific, measurable, attainable, relevant, and time-bound (SMART) goals provides you with a roadmap for progress. Celebrate your achievements, regardless of how minor they may seem, as they signify your determination and resilience. Remember, setbacks are a natural part of the recovery process. Instead of viewing them as failures, consider them as opportunities to learn and grow.
Comprehensive Support: 24-Hour On-Site Medical Care and One-to-One Psychotherapy
For those seeking a holistic approach to recovery, exploring comprehensive rehabilitation options can be a game-changer. If you're looking for Bali rehab options or rehab options in any other place, consider facilities that offer 24-hour on-site medical care and one-to-one psychotherapy. These programs provide a secure environment where individuals can focus entirely on their recovery journey. The presence of round-the-clock medical professionals ensures that any physical health concerns are addressed promptly, promoting a sense of safety and well-being. Simultaneously, one-to-one psychotherapy sessions offer personalized therapeutic interventions tailored to your specific needs, providing a deep understanding of the underlying causes of your challenges and guiding you towards lasting solutions.
Embracing Mindfulness and Self-Compassion: Cultivating Inner Strength
In the whirlwind of recovery, it's easy to lose sight of the present moment. Embracing mindfulness and self-compassion can be transformative, allowing you to cultivate inner strength and resilience. Mindfulness practices, such as meditation and yoga, provide you with tools to stay grounded, managing the inevitable waves of emotions that come with the recovery process. These techniques teach you to observe your thoughts and feelings without judgment, fostering a sense of self-awareness and emotional regulation. Additionally, practicing self-compassion means treating yourself with kindness and understanding, acknowledging that setbacks are a natural part of any journey. By incorporating these practices into your routine, you develop a strong foundation of self-love and acceptance, essential components of a successful recovery journey.
Cultivating Gratitude and Resilience: Finding Strength in Adversity
In the face of challenges, cultivating gratitude and resilience can be a beacon of light guiding you forward. Acknowledge and appreciate the small victories, the supportive people around you, and the opportunities for growth that arise from adversity. Gratitude fosters a positive mindset, reminding you of the progress you've made and the strength you possess. Simultaneously, resilience is not about avoiding hardships but about facing them with courage and learning from the experience. Every obstacle overcome, every setback navigated, strengthens your resilience, equipping you to face future challenges with newfound confidence. Embrace the power of gratitude and resilience as integral parts of your recovery journey, transforming obstacles into stepping stones and setbacks into opportunities for growth. By cultivating these qualities, you not only enhance your recovery but also enrich your life, paving the way for a future filled with hope, strength, and endless possibilities.
Embarking on the path to recovery is a profound and transformative journey that demands courage, self-reflection, and unwavering determination. By acknowledging the need for change, building a robust support system, setting realistic goals, and exploring comprehensive rehabilitation options, you lay a sturdy foundation for your recovery. Embracing mindfulness and self-compassion enrich your experience, nurturing both your body and mind. Cultivating gratitude and resilience serves as a guiding light, illuminating your way through challenges and setbacks. Remember, recovery is not a linear process; it's a mosaic of triumphs and trials, each contributing to your strength and growth. As you continue this journey, hold onto the lessons learned, celebrate your progress, and embrace the power within you. With the right mindset, support, and determination, you possess the strength to overcome obstacles and create a future filled with hope, wellness, and enduring happiness.
To read more such articles on personal growth, inspirations and positivity, subscribe to our digital magazine at subscribe here
Comments