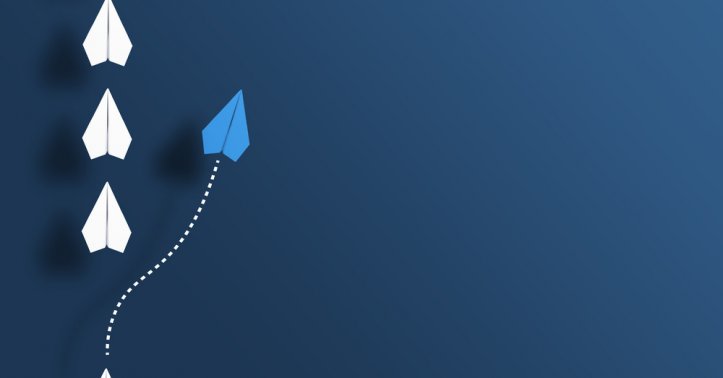 Be amazing not just comfortable
Most of us experience a kind of inertia by following the same pattern day after day. While some things may be good, it is important to do something different to create a better and perhaps amazing version of yourself.
When I used to work in software development, I used one programming language and never wished to explore anything else. Even when new tools entered the market, I refused to even try them as I felt the one I used was the best. Once, when we needed to revise one software built using some other language and there was no one to help me, I was completely at a loss as I had never explored other tools. This was the era before the internet so I had to ask everyone I knew if they could guide me. Fortunately, a good samaritan came to guide me and saved the situation. I also found this new tool very interesting. He also told me kindly that with the world of software being so dynamic, I needed to be more open in exploring other tools as well and perhaps ensure my company gave the necessary support to keep ourselves updated.
Actually, in that situation, more than my company, I was responsible for not even wishing to update myself as I was comfortable with the tool I knew. However, this situation gave me an important lesson of life which is that life always changes and we need to change with it to remain relevant.
Changing and growing
Change is an eternal mantra of life and we shall grow only when we move with it. Even when experienced in one area of life, we need to understand the new situation as we see it now and not get stuck with an old pattern. I know for instance many women keep cribbing about the new way of life where old traditions are not honoured. However when they begin to understand the new way of life too, they also become part of it and grow in the journey of life. The new era may have some glitches but does make it possible for everyone to learn and apply whatever they wish to. We see grandmothers teaching the art of cooking using the internet, people making and selling handicrafts online and many children even learning all their subjects online.
Apart from the digital surge, there is also an understanding that learning is an important dimension of living so people are beginning to learn and relearn all that they have wished to do all their lives. As long as we are alive, we can indeed continue to keep learning and follow our dreams. The path may differ but there shall always be results for sure.
A friend of mine for instance, always wanted to be a lawyer but family circumstances did not let it happen. She was a housewife for several years. After her children left her home, she began helping NGOs in connecting them with lawyers who did pro bono work for charity. She of course did not become a lawyer herself but did much more work in the legal arena that she ever thought it possible. She also made many new friends, learnt about the work done by many NGOs and became much happier as she felt she was learning a purposeful life.
So, friends, let us lead an amazing and not just a comfortable life.
To read more such articles on personal growth, inspirations and positivity, subscribe to our digital magazine at subscribe here
Comments