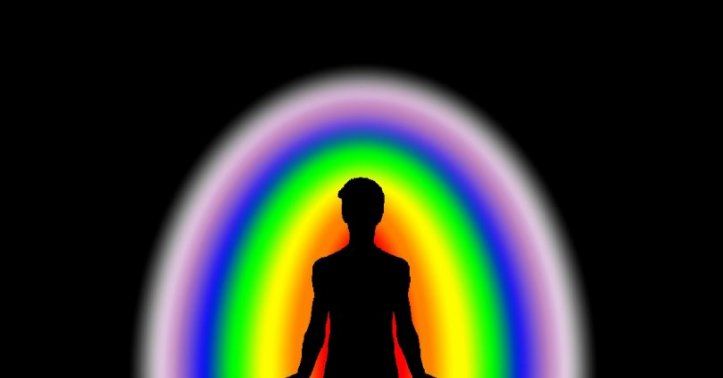 Multi-Layer Energy Shields for Auric Protection
We are living in an era where conflict has become a part of daily life. Few people enjoy being a part of heated debates, discussions or confrontations; however, most ordinary folks like me prefer the other way round. Being safe, being protected, being shielded from all negative matter around is something that all of us want in our daily lives, for us as well as for our loved ones. We resist the idea of confrontation with difficult people or situations which emit negative frequencies and leave us with a sense of intimidation, fear, depression or low levels of confidence. But at times we are forced to be involved in situations which generally we don't want to get into, situations that are full of negative and difficult influences. Unknowingly or even knowingly we fell prey to this negativity and end up being extremely disheartened, frustrated, depressed and a cumulative effect may also make us fall ill. This can happen in any surroundings where people or things with strong negative vibrations are present. We often wish that someone save us from the fury of teachers, seniors, bosses, insane neighbors, pinching friends and folks like that. In an important seminar, lecture or public speaking event, we wish we are saved from unwanted questions, troubling remarks and are able to handle the situations in a strongly abled manner. Many times negative energies are directed towards you with conscious or unconscious intentions.
In such circumstances, we wish for protection, a cover, a safety net and in my experience from years of Reiki practice, Reiki provides that comforting nest of safety in testing times.
In Reiki practice, the first thing we as channels are expected to do is thank the universe and cover ourselves in a shield of light. Thereafter we invoke Reiki and with expressing gratitude to our guru and other beings of light we begin the healing process for self and others. The protective shield saves us from unwanted energies which can drain us and diminish the effect of reiki healing. This protective white light is an effective resistance to negativity. However, at times when we are feeling vulnerable in a particular situation where odds are against us, we need and wish for much more strong protection. For example, in meetings with strong adversities; in seminars with a large number of critics present; or unwilling and often uncalled for clashes with rogue neighbors, acquaintances, etc. Any of these situations can present themselves anytime in daily life. Thus a protective abstract blanket is always desirable.
Here is my suggestion for really strong protection from negative energies and vibrations. It is multilayered protection of energy shields which protects you in the oddest of circumstances. I have experienced the effect of this and many of my students and Reiki channels have used this time to time in a variety of circumstances. It requires you to cover yourself in many layers of energy in a step by step manner. Reiki channels can invoke Reiki and use Reiki symbols at the beginning of the process while those who are not attuned to Reiki can also use this process by simply imagination.
1. The very first layer of protection is the divine white light that we invoke during the beginning of Reiki healing training. We imagine ourselves covered with a thick layer of white light and this serves as the very first shield. The shield is filled with positive energy that surrounds us completely. If you are a second-degree holder make all 3 symbols for this shield and thank the universe for protecting you.
2. The second layer of protection is a very effective Reiki cocoon. Imagine Reiki energy flowing through your body and releasing through your feet, then from one foot, it flows in the form of energy ray making repeated spirals of energy encircling your body from toe to head. It feels like getting wrapped in a cocoon of energy and there you stay safe and secure with the loving light of Reiki inside the cocoon. Seal this cocoon with energy at the top of your head ad thank the universe for protecting you. Also, make symbols for this layer of protection if you are a second level, Reiki Master.
3. The third shield of protection is a very powerful symbol Trishul. God Shiva's trident, the savior of all, the extremely powerful and deadly weapon but an equally effective protective shield. Draw Trishul symbols on all four sides in a body length manner and say the name of symbol 3 times. Give thanks to the symbol and declare that you are protected from all negative energies for a particular time span (24 hrs maximum).
4. Although these three layers are sufficiently effective in shielding you from all sorts of negativities in varied situations, sometimes you are stuck in a very thorny environment were repelling the negative vibes becomes a challenge. Here one more protective layer comes into hand and I have myself experienced that it provides fantastic coverage as well as is very effective in silencing your adversaries at that time. The fourth layer consists of mirrors, yes mirrors facing outwards. Imagine yourself surrounded by full-length mirrors, 6 to 8 in number covering you from all sides. These mirrors will deflect back every negative vibration that is coming towards you, you can intend that the negative energies hit the mirror walls and get reflected its source. That way you are completely protected from adversaries and adversities. Make symbols for this shield of mirrors thank and declare protection for a time span as before.
This multilayer protection works very well in all circumstances where you face unfavorable and uncomfortable situations. You can use this process to cover your children, your spouse or your parents. You can cover yourself on a way to a difficult journey or a conflict-ridden area. As you use this process more and more the universe will protect you. In addition to covering yourself with this Reiki shield, you can also pray to angels to surround you and protect you. These rituals will definitely make sure that you are completely safe, guarded and protected under any circumstances by the divine energy.
As we discuss protection, I salute our brave soldiers who protect our nation and our lives.
To read more such articles on personal growth, inspirations and positivity, subscribe to our digital magazine at subscribe here
Comments
---

srishti zutshi
03-09-2019 at 11:04:41 am
the write-up was quite informative and prompted me to look up more about the positive aspects of Reiki in healing not just physical but also emotional problems. the author is well informed and would love to read more about healing through reiki.
---
---
---
---