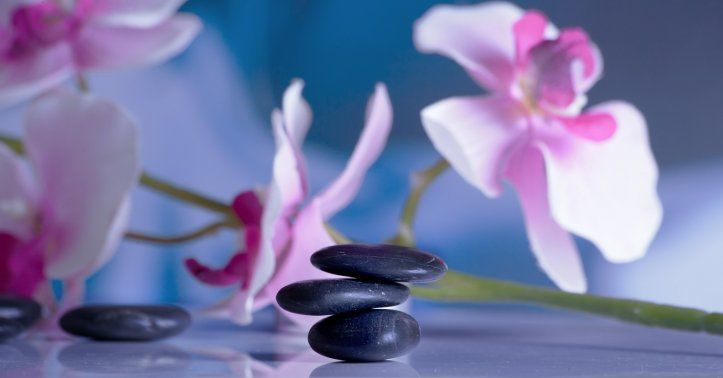 National Meditation Day: 3 Secrets of Meditating Correctly
When in meditation, don't move! Be like a rock. A single, slight movement can send ripples of energy down your body, creating vibrations and disrupting your stabilized energy flow. If you have never meditated before, this National Meditation Day on May 31 is a good opportunity to start.
Those who look down on meditation as just a task to be done can never meditate properly. The urge to meditate must come from the heart. So, if you don't feel like meditating, don't meditate. Forceful meditation is a myth. Meditation is always a choice.
Now you may ask: "What if I don't feel like meditating?"
It's okay. Postpone your meditation schedule. Do it when you are ready.
One of the biggest reasons for failing to meditate properly is that people force themselves to sit still when they just don't want to. If you are feeling energetic and want to do some physical activity, do it. This is not the right time to meditate. Your body wants a release of the energy, not accumulation of energy.
On National Meditation Day, several group meditation sessions are organized. You can attend one of them to get a gist of this beautiful activity or, to be precise, non-activity.
For those who truly wish to meditate, but still, find it difficult, chances are high that you have just got it, wrong folks. Here are a few secrets revealed by great meditators. These will help you meditate easily and correctly.
Secret #1: Sit with zero muscle tension
If your body is stiff, do some stretching exercises instead of meditating. Let your blood circulation become normal first. Let your energies flow properly. There is no use sitting still, trying to meditate with a stiff body. Once you have stretched, your body regains its flexibility and muscles lose their tension. They relax. Only when you are relaxed physically can you relax mentally and vice versa.
In case you still find it difficult to meditate, you can indulge in deep theta meditation. A theta healer can help you relax by bringing you to the theta state of mind. This is the most relaxed frequency of the brain.
Secret #2: Pray before starting to meditate
This will help you connect with the Higher Energy or the Divine Force, which is the ultimate truth of the Universe. Also, for people who pray daily, this will be an easier way to start to meditate. Ask the Divine to help you meditate.
If you are an atheist, you can call upon the Divine Force or imagine the Universal Life Force Energy into you. It is not necessary to believe in some God to meditate. National Meditation Day sessions will help you find a connection with the Divine.
Secret #3: Sit for longer
Most of the time, it is hard to sit still and thoughts continue flooding your mind. So, what do you usually do? You get "fed up" of sitting and just get up and go. Then you say, "meditation is not for me" or "I just can't meditate."
People may even attend sessions on special days like National Meditation Day or participate in workshops, but when they return home, the same dilemma strikes them.
The trick is to continue sitting when you feel like getting up and quitting. Let thoughts come and go. You need to be patient. There will be a time when thoughts will cease to pester you. Your body will relax and you will become calm and still.
When you throw a stone in water, it creates ripples. Does the water become still suddenly after that? No. Ripples continue. It takes some time for the water to settle and become still again. Such is your mind.
Focus on your breathing. Feel the air go in and come out. Take deep, slow breaths. This will help your mind concentrate on breathing and not on thinking.
Why you must not move during meditation
Even the slightest movement sends energy into your muscles. The idea of meditation is to draw energy inside you. If you continue to move, your energy dissipates.
Moreover, when you move your concentration goes to the point of movement. You lose the "mindless state" or "the blank slate."
So, avoid fidgeting. Become a rock.
There is no such thing as 'mindful meditation.' Because when you meditate, there is no mind. You are one with the Universe. You become connected with the Divine Energy.
The purpose of celebrating National Meditation Day is to spread awareness about the benefits of meditation and break wrong notions associated with meditation.
After-effects of meditation
You will feel good.
A certain freshness will envelop you.
Most importantly, you will feel energetic because you have drawn all the energy and are attuned with the Divine energy and are now bursting with energy.
You will feel zealous and happy.
If you do not feel any of the above, it means you have not meditated properly. Or you may have not reached that meditative state of mind to create the above after-effects.
Don't worry. For some people, it takes time because they are so used to be living in stress that relaxation is something hard to achieve for them.
Perhaps for such people, days like National Meditation Day can ignite in them an urge to meditate.
Are you "guilty" of meditation?
Do you know there are people who feel "guilty" of meditating? Yes!
When they sit still, doing nothing, they think they are wasting their time. What a pity! I suggest undertaking NLP training because you need to train your mind to think that, at times, it is ok to take life easy.
You cannot meditate with a narrow and blocked mindset. Open your mind. Open your heart. Only when energies flow smoothly from the root chakra to the crown chakra can you meditate properly.
Just for a few minutes daily...forget everything and everybody in the world...and sit...doing nothing, only breathing.
Author's Bio:
Shipra Singh is the senior content writer of lifepositive.com. She is a kidney donor and has experienced life's many colors, including grey shades, that have helped her discover her spiritual side. The writer believes her life is a novel and she makes sure to turn one page at a time to understand the Divine Plan better. A God-loving person, Shipra has healed herself of life's injuries through cooking and dance therapy.
To read more such articles on personal growth, inspirations and positivity, subscribe to our digital magazine at subscribe here