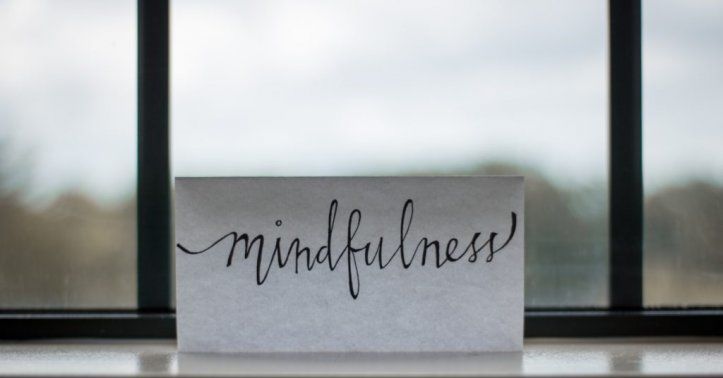 The Power of Mindfulness - How it can Transform your Life
What inspired me to write this piece is most definitely the very well-known and mind-blowing book by Eckhart Tolle – The Power of Now. I read the book back in my college days and was blown away by the simple yet profound concept outlined and elaborated on so beautifully in it. The book broadly stresses the importance of living in the 'present moment' and not dwelling on thoughts of the past or future. It discusses the Power of Mindfulness beautifully.
Post this book, I came across many other books discussing this same concept in different ways. I found each book more interesting than the previous one. It became truly fun, especially when I started applying the concept in my own life (at an age when you are usually daydreaming!). Following is my take on a concept propounded and explained my many today.
What is the Power of Now/Power of Mindfulness
The 'Power of Now' or the 'Power of Mindfulness' for me simply means the power of the present moment. It means "being" and "living" in the present moment. In fact are you actually even living when you are not in the present moment but are thinking only about the past or future? Then aren't you only thinking? Some might also argue that in today's day and age, thinking about past and present becomes necessary and is essential. But wouldn't being fully in the present moment help you think clearly about the past and future rather than just dwelling on what happened and what might happen?
Also, why are we using the word "Power"? What's so powerful at the moment, when most of us have numerous useless and unwelcome moments in a day and in our lives? Can the power of Mindfulness help us in any way?
Why is Now Powerful?
The 'Power' lies in us being fully 'present' at the moment. This is simply the power of Mindfulness. This is a meditative as well as a highly practically efficient way to be and to live. The 'power' lies in the tremendous potential, freedom, and joy each moment can and does bring. Every moment brings with it a possibility of starting anew and of being and becoming better. But if you are not watchful and mindful of the present moment, how would you make the most of it? And therein lies the power of Mindfulness.
The power of mindfulness means being fully aware of each and every moment and the happenings and feelings at that moment. This concept of the power of being fully aware of and of being fully in the moment is applicable both at the micro as well as macro level. At the micro-level, it is applicable in our daily lives and to everyday tasks and chores. In fact, it acts as a great technique to make the most mundane tasks fun and creative and joyful. Creativity comes from a high level of consciousness which can happen only when one is fully immersed in the 'now' and not while brooding over the past or future.
At the macro level, this concept is applicable to life events. On looking back at my life, I do notice that the years when I was fully immersed in living in the present were my best years in terms of overall level of happiness, progress and growth while the times I was lost in "how my life should be / how my moment should be" were my worst with little or no growth and progress (personal and professional).
What is in the Now
Life itself: Life is happening "now". Yes, we are conditioned by our past and by our experiences but only when we have actually lived that past is when those experiences would help shape us.
A better and deeper understanding of the self: The power of mindfulness helps you to understand yourself and your emotions, thoughts, and feelings better. You are connected better to your own mind and thoughts and are aware of them.
Helps in developing a positive outlook: The power of mindfulness really lies in the joy and beauty it adds to one's life. Being aware of your thoughts allows you to focus on the thoughts on which you want to and need to while training your mind to disregard and in fact transform the negative thoughts into positive ones. This is the ultimate power of mindfulness.
Acceptance: Being mindful and aware of the events in your life allow you to also see and understand the actual reasons behind those events. This understanding can help in the acceptance of these circumstances.
Healing: Mindfulness is profoundly healing. This is a direct offshoot of 'acceptance'. Acceptance of yourself, others and your circumstances itself lead to tremendous healing. The healing power of mindfulness lies in your relationship with what you are going through
High levels of concentration: When you are aware of the present moment, there is bound to be a high level of concentration. The challenge usually is to maintain that level of concentration. However, with regular practice and shifting of mindset, mindfulness can be learned and developed.
Life is simply a series of moments. How you spend your moments define your life. So be present in each moment and make the most of your life. Embrace the power of Mindfulness and change your life and destiny!.
To learn meditation and mindfulness techniques, reach out to meditation coaches here.
Author Bio:-
Shilpi Goel is a content curator, writer, and an avid reader. She is a Reiki master healer and an aspiring life coach. Having experienced tremendous personal and professional growth Shilpi feels passionate about sharing her learning with others. She is a firm believer in the fact that we all have the power to shape our destiny and life.
To read more such articles on personal growth, inspirations and positivity, subscribe to our digital magazine at subscribe here
Comments