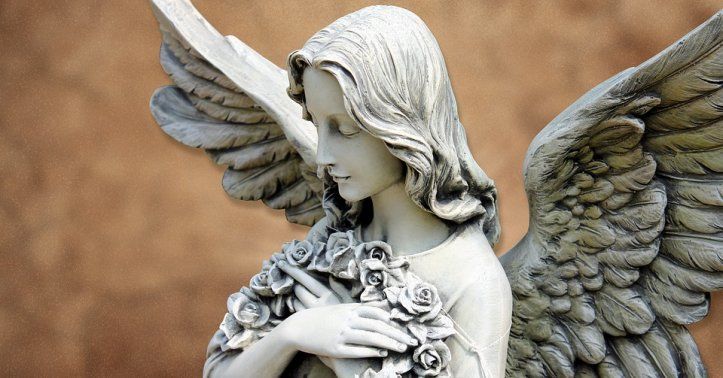 If Any Of These 8 Signs Show Up Too Often, Your Guardian Angel Is With You
Contrary to popular belief that angels are present only in heaven, there exist certain angels in the earth among human beings as well. They are messengers of God and help us discover our true purpose in life.
Although we cannot directly be aware of their presence, they leave us certain clues that only the most intuitive of people can see and eventually understand what their angels are trying to tell them.
Here are some common signs that indicate the presence of guardian angels:
1) Finding feathers.
Feathers, especially white are the most signs of an angel. If you find feathers in unlikely places then your guardian angel is watching over you. Feathers represent the gentle and caring nature of angels.
2) Finding coins.
It is usually believed that our guardian angels leave us with coins if we are facing financial issues or some other kind of problems. You might find a coin in your path or someone might give you one. It is a way in which they communicate that they are there to support us.
3) Seeing a rainbow.
If it isn't raining and yet you see a rainbow in the sky, then it might as well be the case that your angel is trying to communicate with you.
4) Encountering beautiful things.
If you randomly come across something beautiful while you were depressed and that makes you feel much better then it might be the case that your angel is trying to help you get over your sad state.
5) Shapes in clouds.
Sometimes you might be able to discern shapes in the clouds like that of a heart, human face or a flower. This means that your guardian angel is trying to make you aware of its presence.
6) Intuitive feelings.
Sometimes we can perceive our angels through intuition. It might be a feeling of a momentary touch, a barely audible whisper or a strong floral fragrance. They might also try to make themselves heard through your dreams. Pay attention to what they are trying to say.
7) Babies and animals.
Usually, children and animals are more perceptive towards the presence of angels. Often children befriend them and if you see a child talking to, smiling or waving at someone invisible then it is quite likely that he/she is with an angel. In case of animals, they can sense anything supernatural.
8) Support and guidance.
You just have to believe in magic to see its effects. If you have received help and support at the moment you most needed it and least expected it then, your guardian angel is making sure that you tread on the right path in life.
To read more such articles on personal growth, inspirations and positivity, subscribe to our digital magazine at subscribe here
Comments