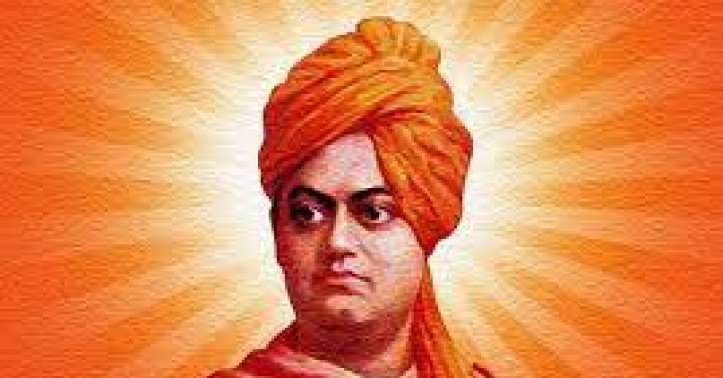 Swami Vivekananda:  A great spiritual guru
Jamuna Rangachari pays a tribute to the world-renowned spiritual giant, Swami Vivekananda
Swami Vivekananda motivated the whole world to move towards understanding each other at a time when many people were either rejecting or judging each other. He made us understand that we all are the same, and therein lies his greatness. This is something we all can all learn from. Like all the great teachers, he is eternally relevant.
Since childhood, I have been fascinated by Swami Vivekananda, as his speech—where he addressed everyone as sisters and brothers though he had just travelled to a new land—made me understand the power of communicating effectively. His books were the first that I read on Indian philosophy and the power of Vedanta and Hinduism. So, in a sense, one may say he was my first spiritual love who opened me up to many other gurus, masters, and mystics. As my husband is also an avid fan of the philosophy of Karma Yoga, as espoused by Swami Vivekananda, it bonds the two of us beautifully. Whenever there is a discussion on Hinduism, we always think of his teachings and read a book by him, and till today, he has never let us down. Another bonus is that both my children too follow his teachings; so, I am certain that they are on the right path.
This great master of India was born Narendranath Datta in 1863. At that time, there were a lot of people anxious about being conquered by another nation, which, in turn, led to their confusion about who they were and the philosophy they needed to follow for moving forward. The situation, then, made Vivekananda seek wisdom at a very young age, as he knew it was the youth who needed to take the nation forward. For he could recognise the need for guidance that everyone had. He worked on himself, understood spirituality from Sri Ramakrishna, and found all the answers in Vedanta. As he himself was seeking for a long time, he wished to make everyone understand the essence of Vedanta and Hinduism by writing many messages and books for all of us. These are eternally relevant, for he knew that freedom and life itself are a process and not a destination.
Message to the youth of India
Vivekananda told everyone not to ignore the problems India was facing. He was clear that readymade solutions do not work; one should work on solutions with due regard to history and the circumstances. He travelled to villages all across India to understand the soul of India and its strength. This is why Tagore has said, to study India, one must know India. He told everyone that problems would always be there, but we, especially the youth, must work on ourselves to develop a strong will, the right approach, and character. He was certain that with this approach, one can overcome anything. He saw that not recognising the dignity to work with one's own hands was primarily India's weakness. He asked the youth to discard this negative approach and learn all types of skills so that India can win the battle against poverty and all ills. He said that education should not be just about collecting facts but should also encompass principles that are life-giving, man-making, and character-building. He wished to combine Eastern ideals with Western efficiency. The youth needed workable ideas, and that was the only help they required; the rest would follow. Just like when chemicals are put together and crystallisation occurs by the law of nature, when ideas are put into the heads of the youth, they will do the rest, he averred.
Karma yogi
Vivekananda taught that the grandest idea in Vedanta is that we may reach the same goal by different paths. Religions and all methods of work and worship lead us to the same goal. As we all know, he addressed the world parliament of religions and made everyone understand the true essence of Hinduism and Vedanta.
He was clear that the groundwork of all morality was unselfishness, which means getting rid of the idea that we are the same as our little bodies. He espoused that when we see a man doing good work and helping others, it means that he cannot be confined within the limited circle of "me and mine." So, in a sense, his simple definition of Karma Yoga was that one should just work without any selfish motive.
Conclusion
All great people defy classification. Swami Vivekananda could be called a great communicator, a patriot, or a spiritual master. He happens to be a combination of all these. He was a great Indian who is relevant to the entire world, for he not only spoke of spirituality but also lived his life accordingly. For him, freedom, (which everyone was speaking about then) was not merely freedom from an external power but freedom to become the best version of oneself.
To read more such articles on personal growth, inspirations and positivity, subscribe to our digital magazine at subscribe here
Comments