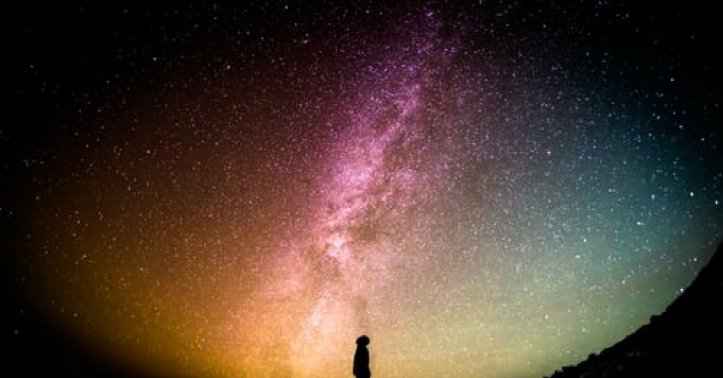 Spirituality and Religion – Understanding the Meaning and Difference
What separates human beings from other living forms is the level of intellect. And, every time we accept a concept without reasoning, we destroy a part of that intellect. We may presume spirituality and religion to be two sides of the same coin. But there is a difference between the two. Spirituality is practiced. Religion is followed. But what really is the difference between spirituality and religion?
Asking the right questions to understand the true meaning of spirituality and religion
In a fast-paced world where everyone is seeking quick results, a claim that following a certain belief will solve all your life problems lead many to leave their intellect behind. We tend to blindly follow rituals without questioning them. We consider questioning any religious practice disrespectful. However, the spirit of enquiry lies in understanding the 'what', 'how' and 'why' of things. The moment we stop questioning is the moment we stop learning. And the moment we stop learning is the moment we stop living. There is a thin line between spirituality and religion. One can be both religious and spiritual at the same time. Just remember to use the power of intellect. Respecting others is the most important principle not just in spirituality but also in Life. Do not ridicule or belittle someone just because they follow a certain religious practice. If you call yourself a spiritual person, you will respect both spirituality and religion.
Faith and Belief – The real difference between spirituality and religion
There is a need to differentiate between Faith and Belief. They are most often used interchangeably. Just like the way spirituality and religion are. However, the two are very different things. As children, we all played the blindfold game. As adults we find ourselves playing the same game and calling it religion. Once the blindfold is off, we are able to see and understand things with more clarity. This is what spirituality feels like. Belief restricts the truth, while faith allows you to seek. Where religion restricts, spirituality creates space. Space brings about clarity of thought. This in turn brings about a sense of peace and calm. A flexible mind is a very important tool. Do not force your beliefs onto others. Beliefs create conflict. Spirituality broadens your perspective. It does not involve being rigid with preconceived notions.
Understanding Spirituality the logical way
Spirituality allows us to rearrange our mental furniture. It helps us to replace fear with faith and confusion with clarity. Spirituality provides an individual with the freedom to explore the unknown. It allows them to seek answers for themselves. We usually clutter our minds with preconceived notions, thus leaving no room for logical reasoning. This in turn impairs man's intelligence and common sense. Spirituality is the medicine for the mind which enhances the ability to live mindfully. In today's time, where stress is on the rise, spirituality is a saving grace. In the midst of day to day chaos, it is the oasis of calm we all are ultimately searching for.
Spirituality is for seekers, not followers
Life is a series of learnings, beginning with the self. In the midst of mechanical living, take a break to mindfully introspect the self. Question the logic behind 'doing things' and accept the uncertainty of life. This is what will probably help you in 'un-following' the herd. It will also save you from believing fiction as fact and trading logic for emotions. We, humans, are wired to seek. Seeking is in our nature and part of our intelligence. We are not meant to merely follow a given path without understanding the reason behind it. Human beings have the power of intellect. It is important to use this intellect for logical reasoning, before following any ritual, practice, or tradition. When we seek, we find. This is the way of life, but not everyone is a seeker. Spirituality is for seekers, not mere followers. Spirituality cannot be found in any place of worship. It can only be found within.
Uncovering what spirituality has to offer
The ultimate goal of happiness that we all crave for is not external but is within us. However, the mental clutter of our belief system impairs our vision. We thus fail to embrace the immense power of self. Our own higher self that probably has all the answers that we're looking for. Spirituality opens up our minds and cleanses our vision from within. Self-introspection, mindful living, logical reasoning, and faith in a higher power take us one step closer to spirituality. One does not need to follow any set of rigid rules. Simply replace fear with faith and you are already on the path of spirituality. Spirituality is a journey in itself, a process of realization and conscious awareness.
About the Author
Karen Rego is a content contributor at Life Positive. She has completed her advanced teachers' training in yoga education from The Yoga Institute. A part of yoga education also includes philosophy studies for the spiritual growth of a person. She is also a law graduate and has previously worked in corporate law for 10 years.
To read more such articles on personal growth, inspirations and positivity, subscribe to our digital magazine at subscribe here
Comments