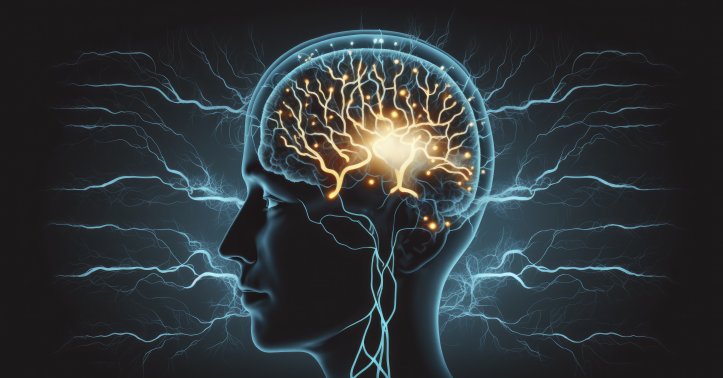 Subliminal Audios - A Powerful Tool for Manifestation
Subliminal audios are one of the most underrated and powerful self-help tools available in present times. They are simplistic in their approach but are unbelievably effective. They are skillfully layered with multiple affirmations and created with a unique method that directly reaches your subconscious mind.
These are simple nature sounds or even music that carry inaudible affirmations that are meant to reprogram your subconscious mind. There is nothing that cannot be manifested with the right kind of subliminal audios.  One can heal physically, emotionally, and mentally with these audios. Besides, they can also go to the extent of helping people get rid of addictions, curses, and blockages in life. These are truly a one-stop solution to getting all that you have desired in your life.
Subliminals work by programming your mind, and it is repetition that programs it. This is applicable to all aspects of your life. For example, going to a gym to build muscles is not a physical task alone. Consistent efforts show results and it's your mind that pushes you towards consistency. Following an exercise routine for days, followed by weeks and then months together programs your mind and muscles to behave in a certain way, and removes any resistance against the task and any mental blocks against the kind of body you desire to have. It is the hardest in the beginning as your mind is fighting against subconscious blockages and re-programming it is an uphill task. Similarly, playing a challenging task or a mission in a new game is always difficult until you keep losing and trying again consistently. Due to the repeated and consistent trying, gaming missions are then no longer a challenge and you become a master at the game.
Our mind is extremely powerful because it is capable of governing our actions and, thus, creating our reality. Subconscious limiting beliefs are the reason we struggle with fulfilling our desires. Subliminal audios are known to have the power to make your mind work in your favour and help you achieve your goals.
Subliminal audios can start showing results immediately to up to three months of consistent listening. It depends on the subconscious blockages that are slowing down certain affirmations from manifesting. Where the blockages are none, the results are manifested instantly. Therefore, good subliminal audios will have as many affirmations as possible so as to bring about fast results. It is when you listen to subliminal audios overnight the conscious mind is inactive and you can break through mental blocks more easily. The dissolving of blocks indicates the start of the manifestation of your desires.
It is important to understand that the subconscious mind is always active and is constantly absorbing information from all ends and sources you expose yourself to on a day-to-day basis. This divided attention means a lesser focus on the subliminal affirmations you wish to manifest. Unless you are engaged in some form of regular meditation practice, physical exercise, or yoga, you will have a difficult time developing your focus. Distractions through mindless entertainment, social media scrolling, and watching videos and television series that are not adding value to our lives make our minds weak. Hours spent binge-watching videos and scrolling social media feeds each day exposes our subconscious mind to unnecessary information which leaves lesser mental space for positive and productive thinking.
Subliminal Audios can bring about life-changing results and are not something to be taken lightly. Simple steps such as reducing the daily unproductive exposure to television and social media will give better results when you're trying to heal yourself with subliminal audios. This will help by increasing your self-awareness. Lying down or sitting with your eyes closed while listening to these audios is always better. This way, most people feel sensations on the body as the mind is more focused and all the energy flows in playing out the affirmations. With the eyes open, distractions are more and the mind has to deal with more than just stray thoughts and memories. Further, burning away mental blockages to make space for affirmations uses up way more mental energy.
We are energetic beings and have the power to create and to give birth to vibrations. When we do something repeatedly, its vibration gets nurtured and becomes stronger. Ask an expert in any field and they will tell you the secret of their success is repeated efforts and never giving up. This repeated behavior is how subliminal audio programming also works. But it is important to be putting in effort for the right kind of things. For example, we can be wasting all our time on a certain person, a certain subliminal audio track, a certain job, a place, or a certain situation repeatedly without seeing any desired outcome.  The reason why we may not get success after repeated efforts is that we may be after something we are not meant to do. So, it is important that we are also aligned with what we desire as we have limited time here in this reality. When you realize you are not getting success despite having given it sufficient time and effort, it is time to look into other options and approaches. You will generally feel misaligned with your work when a certain other path is calling you.
We are meant for greatness and, sometimes, our limited understanding of how this reality works and our short-sightedness may turn against us if we are desperately trying to manifest something in life.  For example, in order to reverse graying hair to their original hair color, one may be listening to some "Gray Hair Reversal" audio subliminal and only focus on that alone hoping for some miraculous results. However, despite putting in the best efforts, the results may not manifest, disappointing the listener until they give up and move on. The reason is that they focused only on what they wanted but not on what was required to achieve it. Had the listener also focused on removing toxic heavy metals from the body and making efforts to eliminate stress from their life, they would have had a chance of manifesting the desired results. It is for the same reason that prayers to supernatural forces for miracles don't always help. Solutions are provided and following them creates a vibration of receiving what you desire. This vibration is the strongest when created from a purified mind. Mental purification happens when you clear and heal from all the garbage in your mind. You obviously have to begin somewhere. The right kind of subliminal audios can help make the journey short by assisting you in creating a mindset of creation, and thus the vibration of manifestation.
People also block their desires from manifesting by ignoring the rewards nature has presented to them in the now, and instead by choosing to focus on the things they do not have. Nature always has a way of working and will take you through all those places you need to go through before you can be presented with the final destination— just like in a bus or train journey. At every milestone in your journey, nature presents you with some reward or change – good or bad. Ignoring it will only push your destination further.
Every aspect of your life is the reflection of your mind programming. Feeding your mind positive affirmations on a daily basis will change your mindset and what could otherwise take years, subliminals can help you achieve within weeks or even months. As a beginner, it might be difficult to follow a daily listening schedule. Nevertheless, do not give up. As you continue to listen to these subliminals, your mind will find different ways to make it happen for you. Even if your stubbornness or ego comes in the way, your subconscious mind will find a way around it so that you can manifest what you desire. It could also manifest in the form some person or a situation that will bring about the desired goal. For example, if you desire physical fitness and are listening to related subliminals, you might develop an interest in sports or may find motivation to follow an exercise routine. If you don't want to do either, you may be given a task or responsibility that is physically demanding and will keep you physically fit. Your goal will always try to manifest in some way or the other. If you try to ignore all approaches that are presented to you, you are not allowing your desires to come into fruition.  The more you accept and recognize the opportunities that are offered for your growth, the more doors you will allow in your life to open.
Subliminal audios can be life-changing and their uses exceed just personal growth. They can turn around situations in professional and business settings, be it changing the vibrations of your business outlet to draw more customers or attracting better clients for your new startup. People have had amazing results with subliminal audios for aesthetic physical changes; Spiritual growth with these audios truly have far-reaching effects. Further, it is not impossible to turn your fortunes around and meet your financial goals with subliminals.
The following are some points to remember if you are new to subliminal audios.
When you start listening to a subliminal, try not to skip a day for the first 21 days. If you happen to skip a day, it is best to start over again until you have completed the first 21 days without a break.
21 days is the minimum time the subconscious mind takes to form a habit or accept some new information. As the subconscious mind is always active, it is constantly absorbing information every moment. However, it won't make any of it a part of the belief system until you habitually repeat it.
Listen to subliminal audio at least 5-6 times a day for first 21 days without skipping a day. Thereafter, it is best not to skip the subliminal for more than two days at a stretch.
Continue listening to a subliminal for at least a year to see permanent irreversible changes.
Listening to subliminal audios is like planting a seed in your mind. By being consistent, you nurture it to grow and become stronger. That is when your efforts will start bearing fruit.
To read more such articles on personal growth, inspirations and positivity, subscribe to our digital magazine at subscribe here
Comments