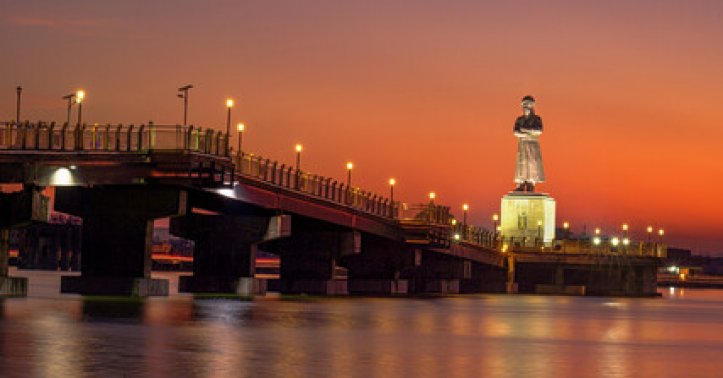 Role of viveka in life
Swami Bhoomananda Tirtha
Seeker and seeking – these are always relevant to the intelligence of man. Throughout your life, what will the intelligence do, except seek and gain knowledge?
Intelligence is an important constituent in our personality. In fact, that is the most super that you can think of. Being so, unless we have a quest for knowledge and the quest continues to be throughout life, I don't think life will be interesting. So, to say that viveka should adorn human life, guide human life, govern human life, it is not something unusual at all. But so far as spiritual life and pursuit are concerned, this viveka has to be focused on the real or the satya, nitya, as eternal as different from anitya, the fleeting. That is all the difference.
You will find, if you incorporate viveka in your life, your life will be much more adorned, enriched and empowered. While applying viveka, you can be focused on the external objects and interactions which you have every day. Equally so, you apply viveka to your own internal workings and processes. "In all my interactions, have I had the right attitude? Did I have the right response? Did my mind react always properly and well? Or there were mistakes, errors, eruptions and what-not." So apply the viveka with regard to your internal working, inner personality. "Could I have done this better? In what way I could have improved matters?" One important viveka I would like to tell you is that – in all our interactions, there is always a tendency for us to blame others. "Oh! He did not understand when I said it. He is not good!" It is agreed that he is not good, he doesn't understand.
Your question should always be "How can I still be effective with such a person? How can I be effective with such a person?"
"He is not good. He will not listen to me. He is always this. He is always that." Ok, he is always like that. Variety rules every part of nature, every facet of nature. So, one question that you should take up is "How can I be effective in a given situation."
"I tried this, it is not effective. I will try another." So every time if you start thinking in this manner, you will find that your inner personality and the merits and the skill that you have will always be growing. I would put it in this way. We generally have wells in the countryside. Depending upon the summer and how much quantity of rain you had earlier, sometimes the well will dry up, because of lack of sufficient monsoon or very hard summer. So what we do is we dig a little more to have more water, or as much as you want. Again you have to dig maybe after two-three years. Like that the well becomes deeper and deeper as the water becomes scarce and more scarce. Similarly, you have to dig out your own internal dimension.
Our body circumscribes us. The perimeter of the body is not going to increase. The height is not going to increase. The hands and feet are not going to increase in their length. But, my dear seekers of knowledge, I want to tell you with one lakh mouths that the inside of your body, the layers of consciousness, they are unlimited! They are not circumscribed like the body.
The body is a matter-energy aggregate and the spirit or the sentience is consciousness. It cannot be circumscribed or encased by any material body. So it has got great dimensions! It is because of its great dimensions that you are able to see a mountain and experience it within your body, in the mind. The mountain is very huge, your body is not so huge, but with a small pair of eyes, you are able to bring the mountain to your inside and the whole mountain is present within you to experience and then say, how long it is, how high it is. Within the mind, within the body, the whole mountain is seen. That means you are experiencing it. Can the mind be small now or it is big and bigger than the mountain? Similarly, it can see the sea, the sky and so many stars. So, what is the capacity, potential of the mind? What is the size and magnitude of the mind? There is no limit at all!
Poojya Swamiji and Ma Gurupriyaji are at CIRD Vasundhara, Ghaziabad from November 21 to December 4. Do come and listen to their discourses on Vivekachoodamani and Bhagavad Gita. Ask your questions and doubts in the interactive satsangs. For more information, contact 9811203815, 9810026906, 9560347334.
To read more such articles on personal growth, inspirations and positivity, subscribe to our digital magazine at subscribe here
Comments