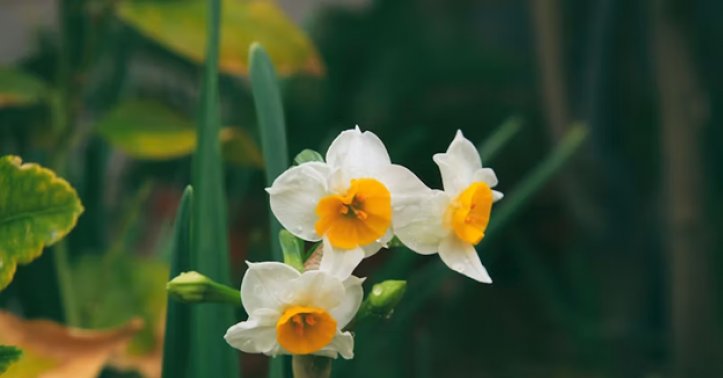 The Meaning Behind Every Birth Month Flower and Why They Matter
What comes to mind when you see flowers? You might think of how they add color to one's life. A simple gift that can boost one's mood and brighten their day. Flowers are full of meaning. More so, if they are associated with one's birth month.
Why is it necessary to know what flowers represent each birth month?
Why Should You Know Birth Flowers
Here's why knowing birth flowers by month matters:
Know What to Give
If you know the flower associated with a person's birth month, you can have a better idea of what to give them. It shows the thought and care you've put into choosing the type and color of flower you give.
Help Convey Feelings
Flowers speak a universal language. When words fail, the right flower can express emotions like love, sympathy, or congratulations. Knowing the birth month flower can make your message even more poignant.
Amplify Mood
Flowers have a way of making special occasions more memorable. For example, a birthday becomes even more meaningful if the celebrant receives a flower. Associating them with the birth month adds an extra layer of sentimentality and joy.
Birth Month Flowers and Meanings
Here's what flowers represent each month and their special meanings.
Carnation and Snowdrop - January
Carnation, with its diverse colors, signifies love and admiration. You can give a red carnation for love, a white for luck, and a striped one for regret. On the other hand, a Snowdrop symbolizes hope and the beauty of life.
Violet, Primrose, and Iris - February
For those born in February, the Violet signifies loyalty and faithfulness, mirroring the depth and constancy of emotions. Primroses indicate the renewal that comes with youth, aligning with the late winter transition into spring. Iris stands for wisdom and courage. These flowers blend to form a complex array of emotions, apt for a month associated with love.
Daffodil and Jonquil - March
March welcomes spring, and what better way to symbolize this than with Daffodils and Jonquils, epitomizing new beginnings and eternal life? These yellow flowers are a joyful celebration of rejuvenation. These flowers are the perfect symbol for those born in this refreshing month.
Daisy and Sweet Pea - April
Daisies, representing innocence and purity, and Sweet Peas, standing for pleasure and gratitude, make a delightful duo for April births. They invoke the childlike joy and playfulness that aligns with spring's awakening.
Lily of the Valley and Hawthorn - May
May's birth flowers, Lily of the Valley and Hawthorn, symbolize sweetness, happiness, and humility. The delicate Lily of the Valley is often associated with the return of happiness, while Hawthorn blossoms signify hope. They mirror the gentle transition from spring to summer.
Rose and Honeysuckle - June
June's flowers, the timeless Rose and fragrant Honeysuckle, are symbols of love, passion, and strong bonds. Each color of Rose carries a different meaning. It allows the giver to have personalized expressions of love, while Honeysuckle encourages the strength of bonds and partnership.
Delphinium and Water Lily - July
For July, Delphinium represents an open heart and joy, while the serene Water Lily stands for enlightenment and purity of heart.
Gladiolus and Poppy - August
Gladiolus, symbolizing strength and integrity, paired with Poppy, representing consolation and eternal sleep, captures August's energy and resilience. This powerful duo resonates with the strong character of those born this month.
Aster and Morning Glory - September
September's Aster and Morning Glory signify love, patience, and a calm transition into autumn. They echo the peaceful and introspective nature of this transitional month.
Marigold and Cosmos - October
Marigold, representing creativity and warmth, and Cosmos, symbolizing order and tranquility, capture October's vibrant fall energy. They celebrate the balance and beauty of this colorful season.
Chrysanthemum - November
Chrysanthemum, November's birth flower, stands for joy, love, and optimism. Planning to give one? Choose the right color to convey your emotions. Their pop of colors brightens any autumn day like those born in November.
Narcissus and Holly - December
Finally, Narcissus, representing self-esteem, and Holly, symbolizing foresight and defense, echo the reflection and celebration associated with the year's end and festive season.
Key Takeaways
Personalize your gift today with flowers. Below are the best ones to give for each birth month.
January: Carnation and Snowdrop
February: Violet, Primrose, and Iris
March: Daffodil and Jonquil
April: Daisy and Sweet Pea
May: Lily of the Valley and Hawthorn
June: Rose and Honeysuckle
July: Delphinium and Water Lily
August: Gladiolus and Poppy
September: Aster and Morning Glory
October: Marigold and Cosmos
November: Chrysanthemum
December: Narcissus and Holly
To read more such articles on personal growth, inspirations and positivity, subscribe to our digital magazine at subscribe here
Comments