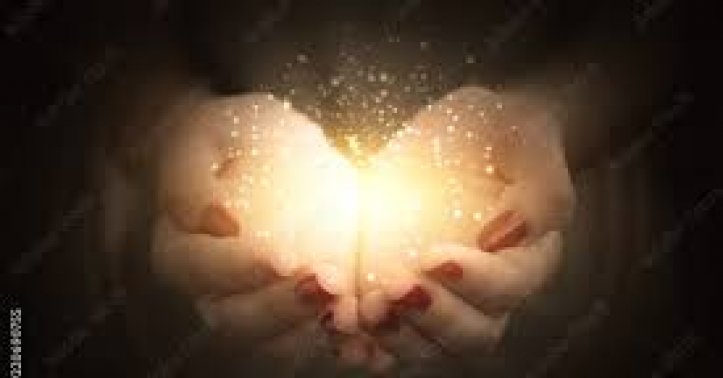 Happy Me Vs Miserable me : Choice is yours
Unleashing true feelings is magical .
It sets us on the path to experience freedom from within . Most of us are constantly experiencing inner struggle . This can come to rest when we understand a very important concept of being emotionally honest first to yourself and then to the people in your life .
Emotional honesty is the key . It is the most important step towards clarity for yourself and inner freedom . When you are honest with yourself in terms of feelings and thoughts, something deeper within you opens up. We have the "Happy me" and "Miserable me"- both within us . Being honest with yourself ,helps to integrate both the "Me" within us . "Happy Me"(HM) means the qualities of love, trust, understanding , faith , empathy ,peace, all positive feelings .We can also refer to "HM" as the light within us."Miserable me"(MM) means - insecurity, distrust, fear , revenge , rage , anxiety , all negative feelings .In our day to day life we are swinging between these feelings.
At any moment in time , when we are connected to the "HM" within us - we feel uplifted and when we are connected to the "MM" within us - it pulls us down , takes over our capacity to think and see things clearly . As human beings , we are naturally drawn towards happiness. Unfortunately , in this quest for happiness we often think that taking the path of "MM" will get me what i want( hoping it will eventually give me happiness). However , just like a magnet attracts magnet , similarly the "MM" within you attracts more misery.
After accepting our thoughts and feelings just the way they are in the moment - we can choose to surrender to the "HM" within us to resolve the situation or we can choose to surrender to the "MM" thinking that it will help.When we connect to the light within us - the same experience uplifts us as a person from within and that is a very fulfilling experience. Difficulties will come - it's up to us from which part of us we want to deal with it.
When we deal with things from the light within us , it creates a space of positivity and growth.For instance , if you are feeling insecure and you wish to come out of this miserable feeling , then , you consciously need to do something within yourself that connects you to your happy feelings.When you allow yourself to dwell in that insecure feeling continuously for too long , then , it takes over your feelings completely and you get trapped in the chain of miserable emotions - which pulls you down further.Then, it becomes even more difficult to come out of it. The idea is to consciously work towards overcoming any feeling pulling you down as soon as it starts happening.The sooner you overcome it , the better it is for your own wellbeing.
Sometimes , surrendering to the "HM" within us might feel very difficult, however, the understanding that happiness attracts more happiness will help you decide.Here are some steps to ease your journey to connect to the "HM" within you.
Close your eyes and accept your feelings just the way they are. For example, if you are feeling insecure , then , just accept your feeling first just the way it is. You can even pen down your feelings just the way they are.
After writing down all your feelings ,ask yourself - do i wish to be in this feeling of insecurity or do i wish to come out of it ?
If your heart says that - i wish to come out of it- then , tell yourself that " i am surrendering or connecting to the "HM" within myself.
Then, think of any moment that made you happy in the past( this will help you disconnect from that feeling of insecurity)
Once , you have connected to a happy moment within you , silently affirm to yourself , this "Happy me" within me is more powerful than this feeling of insecurity - i am choosing to disconnect from this miserable feeling and i shall deal with my concerns from this space of "Happy Me" which is strong , powerful and focused on finding solution.
You might connect to a neutral space or happy space - both are fine, from this space look for solutions for your concerns.
Why to do this exercise ?
To stop your misery from increasing.Most of us are tempted to give in to our negative feelings easily , in fact , we love feeling convinced about it.However, giving them so much of power is what we need to stop before the negativity takes over your life. This exercise will break your negative or miserable chain of thoughts- which will make you feel more peaceful and uplifted from within- followed by seeking solutions for your concerns from a space of positivity . Disconnecting from the "MM" is important before it takes over your capacity to think and pulls you down further. The exercise will surely reduce the severity of misery that you are experiencing.Slowly with practice , you will bounce back from "MM" to "HM" more easily. After trying this exercise , if the feeling of misery doesn't reduce at all , then , pls do not hesitate to take professional help.Sometimes, we need more help to connect to the "HM".
Take your time to resolve the 'miserable me' within you. No rush . Keep accepting your feelings moment to moment with the intention of uplifting yourself.In this process, just like the plants naturally move towards sunlight , human beings are internally driven towards wanting to feel happy and peaceful and that happiness comes when we consciously choose to live our life moment to moment from the light within us.
To read more such articles on personal growth, inspirations and positivity, subscribe to our digital magazine at subscribe here
Comments