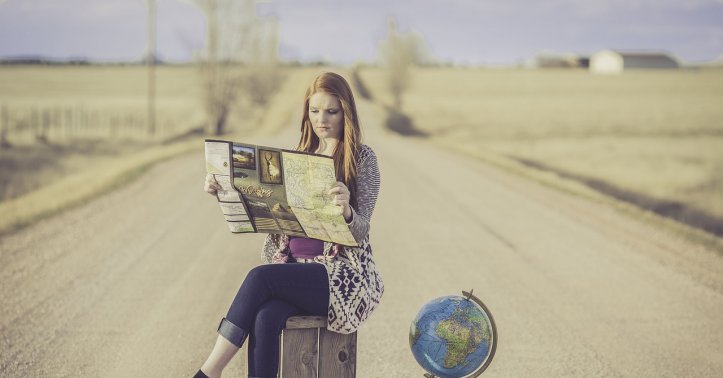 What Is The Importance Of Traveling For Your Mental Health?
Ever felt rejuvenated after a trip? That's not just a coincidence! Traveling isn't only about discovering new places and nourishing your mental wellness. It's time to pack your bags, and embark on an adventure, and let's delve into how traveling can significantly enhance and improve your mental health.
Stress Reduction
Traveling is an excellent stress reliever for several reasons. Firstly, it takes you away from your everyday environment and routine, which often consist of sources of stress. Secondly, being in a new place stimulates your senses, distracting you from your worries and allowing you to focus on exploration and discovery. Exposure to novel experiences and interactions boosts your mood, which in turn, reduces stress hormones in the body. 
Additionally, traveling encourages physical activity, whether walking around a city, hiking up a mountain, or swimming in the sea, which releases endorphins, the body's natural stress busters. People traveling to Thailand are always looking for the best areas to stay in Bangkok for this kind of tranquil and relaxing experience. Finally, the anticipation of an upcoming journey gives you a sense of excitement, acting as a stress relief in and of itself. Indeed, traveling is not just about sightseeing, it's a form of therapy that nourishes both the mind and soul.
Enhanced Emotional Resilience
Traveling is a profound catalyst for enhancing emotional resilience. Confronting unfamiliar environments and cultures, navigating through language barriers, or handling unexpected hurdles during a trip can be challenging. Yet, these experiences help build emotional strength, as you learn adaptability and problem-solving skills. The more you travel, the more skilled you become at embracing and overcoming unforeseen difficulties, enhancing your emotional resilience. 
Moreover, when traveling, you often step out of your comfort zone, leading to personal growth and self-discovery. These experiences enrich your perspective on life, encouraging a more flexible and tolerant worldview. Lastly, the joy and fulfillment derived from exploration, learning, and novel experiences increase your positivity and resilience, helping you better manage stress and bounce back from adversity. Therefore, traveling is a journey of growth, resilience, and self-discovery.
Broadened Perspective
When you're traveling, you're gaining a unique opportunity to get to know a new place in many different ways. These are the following:
Cultural diversity

Historical sites

Local cuisine

Architectural marvels

Natural landscapes

Local markets

Social customs and traditions

Language and communication

Local art and craftsmanship

Daily life observations
Traveling exposes you to diverse cultures, traditions, and ways of life, fostering understanding and empathy. You learn to appreciate differences while recognizing shared human experiences, leading to a more inclusive worldview. 
Furthermore, exposure to varied environments and historical contexts can challenge preconceived notions, triggering a reassessment of personal beliefs and norms. Hence, traveling significantly broadens your perspective, promoting growth and enlightenment.
Boosted Creativity
This kind of adventure takes you out of your everyday environment, allowing you to see the world through a fresh lens, which is a powerful stimulator for creative thinking. Engaging with different cultures, languages, and landscapes sparks your curiosity and imagination, inspiring you to think in novel ways. 
Moreover, the challenges you face and the solutions you conjure while on the road further enhance your problem-solving skills, a cornerstone of creativity. Lastly, the beautiful memories, fascinating stories, and diverse experiences amassed during your journey can serve as a rich reservoir of creative ideas for years to come. Hence, traveling not only broadens your perspective and understanding of the world but also significantly boosts your creativity.
Improved Relationship
Shared experiences on the road foster a deeper understanding and empathy between companions, as you navigate through new environments and challenges together. Cooperative problem-solving during travel can enhance communication and trust, while the shared joy of novel experiences can create long-lasting bonds. 
Furthermore, being away from the daily routine and distractions allows more quality time together, enabling a deeper connection. Hence, travel serves as a means to build stronger, more intimate relationships, reinforcing love, friendship, and camaraderie.
Mindfulness and Self-reflection
Immersing yourself in new experiences away from the routine and familiar, you become more present, noticing the distinctive sights, sounds, and tastes that each destination offers. This heightened awareness of your surroundings fosters mindfulness, a state of active, open attention to the present. 
Moreover, the distance from your daily life grants you a unique perspective, prompting reflection on your values, aspirations, and personal identity. You may find that travel unlocks thoughts and feelings that are usually submerged in the hustle of everyday life. Whether it's a tranquil moment contemplating a scenic vista or a quiet evening in a foreign city, traveling provides the space and time for introspection, leading to a deeper understanding of oneself.
As you traverse the globe, you're not just exploring new places, but also paving the path for transformative personal growth. So, step out, explore, and immerse yourself in new cultures, for each journey you undertake enriches your mental health, fosters creativity, and aids self-discovery. Happy travels!
To read more such articles on personal growth, inspirations and positivity, subscribe to our digital magazine at subscribe here
Comments