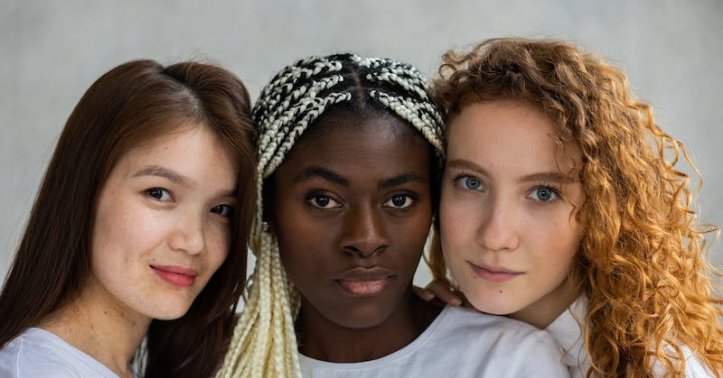 Why Embracing Your Unique Identity Leads to a Fulfilling Lifestyle
Do you feel like your unique identity is unappreciated and invisible in the world? Do you sometimes struggle to know where you belong or how to express yourself authentically? Embracing who you truly are is not only liberating, but it also leads to living a happier and more fulfilling lifestyle. Here we'll explore why self-acceptance is so essential, with tips for finding clarity within your own identity and embracing who you really are.
Understand That You're Unique and Embrace It
Each and every one of us possesses a set of unique qualities that make us who we are. Our individuality is what sets us apart from the rest of the world. Embracing this diversity is crucial to our personal growth and development. Celebrating your distinctiveness can be a way to recognize your worth and appreciate what makes you special.
Sometimes, we may feel the need to conform to societal norms to be accepted, but it's important to remember that our differences should be celebrated rather than suppressed. Visit TRVST if you need a reminder of who you are and what makes each and every one of us special. Understanding your uniqueness and embracing it can lead to a happier and more fulfilling life. So, the next time you're feeling unsure about your individuality, remember to celebrate the diversity that makes you special!
Take Time to Connect with Your True Self
We become so engrossed in our daily routines and wear so many different hats that we often forget who we really are. We start defining ourselves by the roles we play in life, whether it's being a parent, a friend, a partner, or a professional. But have you ever taken a moment to step back and think about who you are beyond these labels? Connecting with your true self is crucial for leading a happy and fulfilling life. It's about exploring your beliefs, values, and passions that make you unique. So take some time out of your busy schedule to delve deeper into yourself and discover all that you can be.
Create a Vision for Your Life
Creating a vision for your life is an important step toward achieving your goals, values, and dreams. It requires a deep understanding of who you are and what you want out of life. Once you've defined your aspirations, you can begin to make a concrete plan to achieve them. The journey may be challenging, but having a clear sense of direction will help guide you through any obstacles. Remember to stay true to your values and never lose sight of your dreams. With dedication and perseverance, you can make your vision a reality. So start today, and let your aspirations guide you towards a fulfilling life.
Reject Society's Definition of Success
Society's definition of success is often narrow and limiting, leaving many individuals feeling unsatisfied and unfulfilled. It's important to reject these socially constructed ideas of success and create our own definitions based on what truly matters to us. Perhaps success means having meaningful relationships, pursuing a passion, or helping others. Whatever your goals may be, it's vital that they align with your personal values and are not solely based on external pressures.
Pursuing success on your own terms may take a bit more effort and self-reflection, but the rewards are invaluable. Life is too short to live up to someone else's standards of success, go out there and define it for yourself.
Find Community in Those Who Respect You
It's important to remember that not all relationships are created equal. Finding a community of people who truly respect and appreciate you as an individual is essential for cultivating a sense of belonging and satisfaction in your life. When you surround yourself with individuals who accept and understand you, you'll be able to let your guard down and fully be yourself. In turn, this creates a safe and uplifting space for personal growth and self-discovery. So, whether it's your family, friends, or colleagues, remember to seek out those who value you for who you are and make a conscious effort to nurture those relationships.
Live a Meaningful Life
Life is too short to spend doing things that don't bring us joy or fulfillment. That's why it's essential to discover the activities that truly light us up inside. When we pursue the things that are meaningful to us, it gives us a sense of purpose and satisfaction that can't be found elsewhere. Whether it's volunteering at a local shelter, practicing a new skill, or simply spending time with loved ones, there are countless ways to explore what brings us joy. By embracing these activities and making them a part of our daily lives, we can begin to live a more meaningful and fulfilling existence.
So, go ahead and find what truly speaks to your heart, and watch as your life transforms into one filled with joy and purpose.
Ultimately, you have the power to embrace your unique self and create the life that you desire. Step into your individuality and reject societal norms of success. Create a vision for your life by dedicating time and effort to connecting with your true identity and finding community in those who respect you. Live purposefully, following the path that feels most fulfilling to you so that you can truly experience the joys of living a meaningful life! Take ownership of your potential and be courageous – embrace what makes you different, stay connected with yourself, and unlock a new world of unlimited possibilities.
To read more such articles on personal growth, inspirations and positivity, subscribe to our digital magazine at subscribe here
Comments