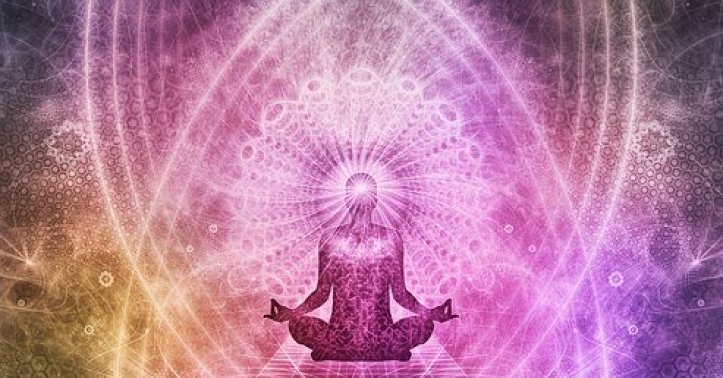 How Holistic Healing Therapies can Transform your Perspective on Health
It is all in the mind. Always has, always will be. The body can achieve what the mind perceives. Perfect harmony between the mind and the body can give holistic benefits to our health and well-being. When succumbed to dissonance in this mind-body relationship, we fall prey to various diseases and ailments. Our health suffers and normal functioning becomes difficult. We resort to conventional medicine as a respite. We find some relief and move on with our lives. However, exploring the world of holistic healing therapies can help one effectively achieve their health and well-being goals.
Many of us rely on conventional therapy as it offers quick fixes and eases the cause of our 'dis-ease'. But what happens when it fails to do so? The body refuses to 'fix itself' and fight the war against the enemy deteriorating it from within. As in life, we look for an 'alternative'.
When all else fails, we look for alternative therapies to come to rescue us and help us gain control of our lives, slowly and gradually. When we take a detour from the conventional road and explore an alternate route, we realize that there can be more than one way to reach our destination.
Mind-Body Relationship
Psychosomatic diseases are more common than generally accepted. It all begins in the mind and then manifests itself into the body.
The bioenergy that runs along every nerve in the body needs to be free-flowing and when that energy is stuck, health and well-being suffer.
The first thought that comes to your mind in the morning is the thought that dominates the rest of your day, whether we are aware of it or not.
The quality of that thought affects the energy we project, both inside out
An unfavorable thought may lead to blocked energy which can affect one or more bodily functions and therefore it is imperative to look at healing from a holistic point of view.
Holistic Living is Mindful Living
Food, lifestyle, routine, thoughts, and sleep can make or break a person's health and well-being. Neglecting even one of those aspects can create havoc, sooner or later.
When disequilibrium is caused, mindful changes to these pillars of holistic health can help one to recover and get back on track.
What we put into our body and our mind has overarching effects on our health and wellbeing. Holistic healing therapies can have preventive as well as curative benefits.
Conscious living plays a very important role in our overall health. It helps us to lead a life that is less mechanical and more mindful.
When we are aware of what is going on inside us, we can take the right action at the right time. This serves as a preventive measure of restoring our health and well-being.
Power of holistic healing therapies
Using the body's innate healing properties and the abundant willpower of the mind, adopting holistic healing therapies to treat an ailment can help not just cause relief but also cure that which is causing discomfort within.
There is no argument that serious health issues require immediate medical assistance. It also involves strict adherence to conventional medicines and therapy. However, there is no denying that alternative holistic healing therapies too can help iron out the creases of ill health.
For all the diseases that manifest in the mind, no amount of physical reprieve can help. A complete change in the outlook towards life is needed.
When every cell in the body is in synchronicity, we experience a feeling of bliss, renewed energy, and a state of perfect balance. This is possible when we look at health from a holistic point of view.
When it comes to health, it is not possible to dissect the body and treat each part as an independent unit. We treat every aspect of health as important to normal day to day functioning.
Conclusion
We tend to overlook certain aspects of our health and well-being because they appear so small and minimal. However, any form of uneasiness experienced even at a subtle level is our body's way of letting us know that something isn't right. The energy that we project on the outside is a reflection of the energies flowing within. Holistic healing therapies help us gain a deeper understanding of the need of our bodies as well as our minds.
Our mind is a powerful tool that can accept or reject anything and our body invariably adapts. Hence it is important to achieve that perfect equilibrium between these two entities. This in turn helps us to not only sustain but surpass life. Looking for alternate avenues to a better, fuller life can offer holistic and lasting benefits that can be cherished for a long time. A few holistic healing therapies include yoga, meditation, acupuncture, etc. Adopt a more natural, safer alternative recourse to your overall health and well-being. Cherish the benefits of holistic healing therapies. Live a wholesome and fulfilled life.

About the Author
Karen Rego is a content contributor at Life Positive. She is a law graduate and previously worked in corporate governance, legal, and compliance for 10 years. She currently is a certified yoga trainer (RYT 500) and has completed her advanced teachers' training in yoga education from The Yoga Institute, Santacruz (E), Mumbai – the oldest organized center of yoga in the world.
To read more such articles on personal growth, inspirations and positivity, subscribe to our digital magazine at subscribe here