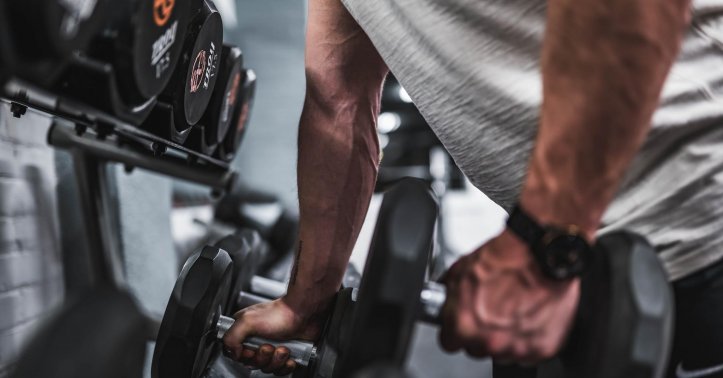 How SARMs Can Help You Reach Your Fitness Goals
Are you looking for a way to reach your fitness goals faster and more easily? If so, SARMs (selective androgen receptor modulators) may be the solution you've been searching for. Not only are they highly effective at boosting muscle development, fat loss, improved strength levels, and more, but also their use is associated with fewer side effects compared to other performance-enhancing supplements or steroids.
In this blog post, we'll take a look at how this powerful supplement can help you reach all of your fitness goals quickly and efficiently. So if you're ready to learn everything there is to know about SARMs in order to start implementing them into your fitness journey - make sure you keep reading!
Intro to SARMs
SARMs, or Selective Androgen Receptor Modulators, are a class of compounds that are being heavily studied and used in the fitness world. They work by selectively targeting the androgen receptors in the body, which can help with muscle growth, fat loss, and overall physical performance. Unlike steroids, SARMs have fewer side effects and are more targeted, which makes them a much safer option.
They can be a useful tool for anyone looking to take their fitness goals to the next level, whether that be building muscle or cutting fat. However, it's important to note that like any supplement, SARMs should be used responsibly and under the guidance of a healthcare professional.
Types of SARMs available and which one may be best for you
Selective Androgen Receptor Modulators, commonly known as SARMs, are a relatively new class of performance-enhancing drugs used by athletes and bodybuilders to gain muscle mass, lose body fat, and improve endurance. They are known for being safer than anabolic steroids and have fewer side effects. With various types of SARMs available in the market like Ostarine, Ligandrol, and Andarine, it's essential to choose the right one for your needs.
Ostarine is known for providing dry gains and is suitable for beginners, whereas Ligandrol is best for bulking and Andarine for cutting. The selection process boils down to your fitness goals, body type, and desired outcome. You can find Ostarine for sale online, or visit a reputable supplement store near you to get started. Make sure to do your research and choose a reputable brand that has been third-party tested for quality and purity.
Benefits of SARMs vs Anabolic Steroids
When it comes to enhancing performance and building muscle, many athletes and bodybuilders turn to performance-enhancing substances. Anabolic steroids have long been a popular choice, but they come with a laundry list of potential side effects, including liver damage, high blood pressure, and increased risk of heart attack or stroke. SARMs (selective androgen receptor modulators) are a newer option that has gained popularity in recent years. They work by binding to specific receptors in the body to promote muscle growth, without the negative side effects and health risks of steroids.
While SARMs are not without their own risks and controversies, many athletes and bodybuilders believe they provide a more manageable and sustainable route to achieving their goals.
Side effects of taking SARMs and how to avoid them
SARMs, or selective androgen receptor modulators, have become increasingly popular among athletes and fitness enthusiasts. However, like any supplement, they come with potential side effects. Some of these side effects include liver toxicity, hormonal imbalances, and a decrease in natural testosterone production. To avoid these negative effects, it is important to use SARMs responsibly and under the guidance of a healthcare professional. It is also essential to properly cycle SARMs and follow recommended dosages.
Additionally, maintaining a healthy diet and exercise regimen can help mitigate potential side effects and promote overall well-being. By being informed and cautious, individuals can safely incorporate SARMs into their fitness routine while minimizing the risk of unwanted consequences.
How to safely incorporate SARMs into your workout routine
Looking to take your workout routine to the next level? SARMs, or selective androgen receptor modulators, might be just the thing you need. These compounds help improve muscle growth and strength, as well as aid in fat loss. But with any supplement, it's important to know how to safely incorporate it into your regimen. Before starting, make sure to do your research and find a reputable source for SARMs. Start with a low dose and gradually increase as needed.
Don't exceed the recommended dosage and always pay attention to any negative side effects, which could include fatigue, hair loss, or acne. As always, consult with your healthcare provider before adding any new supplements or medications to your routine. By being mindful and cautious, you can safely and effectively incorporate SARMs into your workout regimen.
When to expect results and how to track progress
Patience is key. Results will not be immediate but rather gradual over time, as with any fitness journey. The timeframe for noticeable results can vary depending on the individual's body type, fitness level, and dosage used. It is recommended to use SARMs for at least 8-12 weeks to see significant changes. To track progress, individuals can keep a workout and nutrition journal or use body measurements, such as weight and body fat percentage. It's important to also focus on how you feel overall, rather than solely relying on physical changes.
By setting realistic expectations and tracking progress, you can stay motivated and on track toward reaching your fitness goals with the help of SARMs. In addition, it's important to remember that consistency is key to achieving long-term results.
In conclusion, SARMs offer an exciting new avenue for users to enhance their physical fitness performance. Their safe side effects profile, when used correctly, means fewer risks than those associated with steroid use. However, it is important to be aware of side effects and determine the type of SARM best suited for any given goal. With proper instruction and research, you can incorporate the right dosage and cycle in order to get maximum results from your SARM usage. Remember, knowledge is power - so arm yourself with information about SARMs before beginning a supplement plan for improved health or getting closer to that physique of your dreams!
Start today by learning more about the different types of SARMs and possible side effects when using them safely at recommended doses. With SARMs, the possibilities for achieving your fitness goals are endless. So why wait? Start researching and incorporating SARMs into your routine today! So keep working hard, stay consistent, and let SARMs help take you to the next level on your fitness journey.
To read more such articles on personal growth, inspirations and positivity, subscribe to our digital magazine at subscribe here
Comments