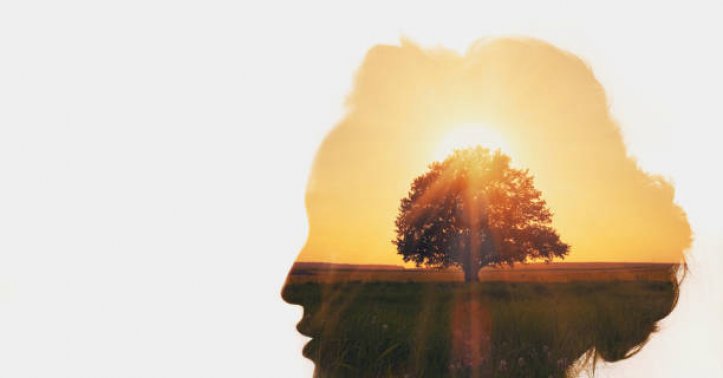 In Therapy: Finding the Authentic Self
In my therapy work, I find patients struggling with pressures in their lives – in families, workplace, socially. They are overwhelmed with tasks, challenges, decisions that never seem to end. They feel frazzled and anxious.
We find it difficult to discern what is important to us, at any given time. This, in some ways, is the essence of therapy – finding our authentic selves – in the hope that our lives will be easier, and we will be content.
What does it mean to be authentic to ourselves? For a start, it means being true to ourselves. Very often we think, do or say what is expected of us. Because we don't want others to think poorly of us or disappoint them, we are untrue to ourselves. We operate out of obligation. We feel guilt, shame, and begin to suffer from low self-esteem. This makes us unhappy. Every time we do this, we make ourselves more unhappy.
When we were children and dependent on our parents and caretakers, we were told what to do, think and feel. But as we moved towards and reached adulthood, we needed to manage this by ourselves. This is often not easy.
The authentic self is the person you are, deep down. It is when your beliefs, thoughts, words, actions, and behaviours match your core identity. 
How can we build our core identity and become our authentic selves? Some basic components are:
Thinking clearly about our values, what is important to us, what we stand for
Making decisions that align with our values and beliefs
Sharing our thoughts and opinions honestly in a healthy way
Getting in touch with and pursuing our passions
Listening to the inner voice guiding us forward
Allowing ourselves to be vulnerable and open-hearted
Setting boundaries and leaving situations that don't make us feel good
If we are raised in an environment in which we received mixed messages about core values, we might find it difficult to have clarity about our own. But we can work towards it.
We can do this by looking inwards and asking ourselves, "What does it mean to me to be authentic?"
We can make a list of the following questions:
What is the relationship I want with family, friends and co-workers?
What makes me feel good?
Do I want to do this? Say this? Hear this? If not, then what do I do about it?
How do I like to spend my time?
What kind of people do I feel good around?
What is my truth, and how can I say it best?
Your authentic self in interacting with others requires a balance of what you feel and think and listening to what they are saying. Don't try and second guess them. Be true to yourself and express it as clearly and gently as possible.
I advise my patients to go through this reflection in every sphere of their lives – family, work, social circle – and decide how they can be more authentic, deliberately and consciously, from a position of strength.
                                                                      "The privilege of a lifetime is to become who you truly are." Carl Jung
To read more such articles on personal growth, inspirations and positivity, subscribe to our digital magazine at subscribe here
Comments