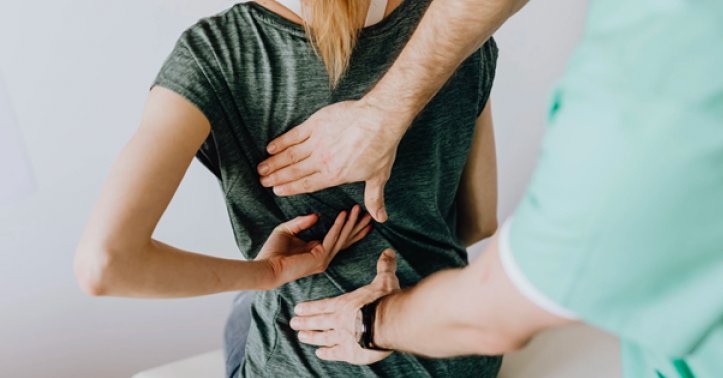 Smart And Easy Ways To Recover From Injuries
Injuries can be a huge downer and they can take weeks, even months to heal. Instead of wallowing in self-pity, why not learn smart and easy ways to speed up your recovery? We've listed some surefire steps you can take toward recovering from an injury faster than ever before! Read on for more details and helpful tips…
Get plenty of rest
It's no secret that getting enough rest is important for overall health, but did you know that it can also help your body heal? Whether through sleep, meditation, or listening to calming music, taking time to relax and recharge can have a profound impact on your body's ability to recover from injuries or illnesses. When we sleep, our bodies have the chance to repair and rejuvenate, while meditation and calming music can help us de-stress and lower our cortisol levels, which can inhibit healing. So if you're looking to give your body a boost, make sure to prioritize plenty of rest and relaxation in your daily routine. Your body will thank you!
Visit a medical spa
Relaxing, rejuvenating, and healing – a visit to a medical spa can do wonders for your body. If you live in Albuquerque, New Mexico, explore the rest and recovery for athletes treatments medical spas have to offer. With specialized treatments available for tissue repair and pain relief, you can say goodbye to aches and pains that have been plaguing you for ages. Whether you're recovering from an injury or looking to soothe sore muscles, a medical spa is the perfect pit stop to help you feel like your best self. With state-of-the-art equipment and expert technicians, you can rest assured that you're in good hands as you indulge in a range of services that cater to your specific needs. So book your appointment today and get ready to feel your mind and body rejuvenated!
Keep yourself hydrated
Staying hydrated is vital for our health and well-being. Not only does it keep us feeling refreshed and energized, but it also plays a crucial role in flushing out toxins from our bodies. Water is key to carrying nutrients to our organs, regulating body temperature, and keeping our skin looking healthy and radiant. It's easy to overlook the importance of drinking water when we're busy with our day-to-day lives, but making a conscious effort to stay hydrated can have a significant impact on our overall health. Sipping water throughout the day and making it a habit to carry a reusable bottle with you wherever you go is a simple yet effective way to ensure you're keeping your body in tip-top condition. So why not take a sip of water right now and give your body the hydration it deserves?
Use heat and cold therapy
Living with pain after an injury can be unbearable, but using heat and cold therapy can be a game changer. Alternating between a hot compress and a cold compress is an effective way to reduce inflammation and alleviate pain. Heat therapy is great for increasing blood flow to the affected area, which promotes healing. Meanwhile, cold therapy helps to reduce inflammation and swelling. Alternating these two therapies provides a holistic approach to pain management. Whatever type of injury you have sustained, heat, and cold therapy can help ease the discomfort. So the next time you're dealing with pain, consider trying this natural and convenient method.
Eat a balanced diet
When it comes to recovering from injuries, fueling your body with a balanced diet can make a significant difference in your healing process. Moreover, having a balanced diet is easier than you think! Opting for nutrient-dense foods such as lean proteins, whole grains, and an abundance of fruits and vegetables provides your body with the essential vitamins, minerals, and antioxidants it needs to repair and regenerate damaged tissues. Incorporating healthy fats, like those found in avocados and nuts, can help reduce inflammation and support the body's recovery efforts. By nourishing your body with a well-rounded diet, you provide the necessary fuel to recover faster and regain your strength, making it one of the smartest and easiest ways to promote healing.
Work with medical professionals if necessary
When we're recovering from an injury or dealing with chronic pain, it can feel frustrating and overwhelming. That's why it's important to remember that we don't have to do it alone. Working with medical professionals like physical therapists, massage therapists, chiropractors, and other specialists can help us recover faster and more effectively. These professionals have the skills and knowledge to develop personalized treatment plans that address our specific needs and help us get back to feeling our best. So if you're struggling with an injury or pain, don't hesitate to reach out to a medical professional who can help you on your path to recovery.
Embrace self-care
When recovering from injuries, it is essential to prioritize self-care as a crucial component of the healing process. Embracing self-care involves nurturing not only your physical body but also your mental and emotional well-being. This may include activities such as getting enough rest, engaging in relaxation techniques like meditation or deep breathing exercises, practicing mindfulness, and seeking support from loved ones or professionals. By taking the time to care for yourself holistically, you create a nurturing environment that supports your recovery journey. Embracing self-care is a smart and easy way to promote healing, reduce stress, and enhance your overall well-being during the recovery process.
Recovering from an injury or illness can be a challenging process, but by implementing smart and easy recovery strategies, you can expedite the healing process and regain your vitality. Prioritizing rest, seeking treatments at a medical spa, staying hydrated, using heat and cold therapy, maintaining a balanced diet, and collaborating with medical professionals are all key steps towards a speedy recovery. Embracing self-care and incorporating these practices into your routine not only enhances physical healing but also promotes overall well-being. Remember that self-care is not just limited to recovery but also serves as a preventive measure for maintaining a healthy and balanced life. By dedicating time and effort to these self-care practices, you empower yourself to achieve optimal physical and mental well-being. So, take charge of your recovery journey and embrace these transformative strategies to cultivate a life of balance and well-being.
To read more such articles on personal growth, inspirations and positivity, subscribe to our digital magazine at subscribe here
Comments