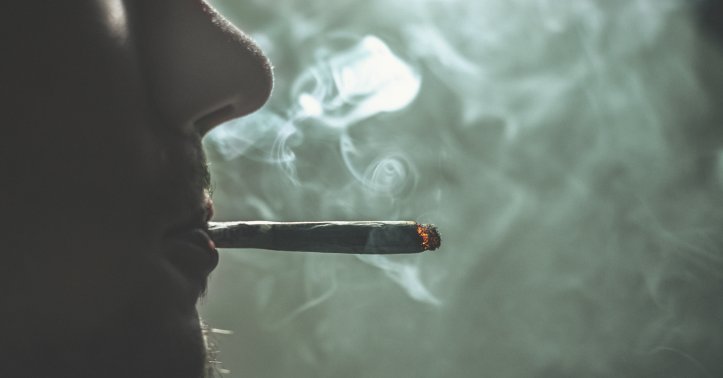 Understanding the Different Types of Addiction
Addiction can take many forms and impact people's lives in a variety of ways. Though addiction often centers around substance abuse like drugs or alcohol, behavioral addictions like gambling or porn addiction are just as real and can be just as destructive if left untreated. Understanding the different types of addictions and how they manifest is an important first step in getting help.
Substance Addictions
Substance addictions involve compulsive use of drugs, alcohol, or other intoxicants. These substances cause changes in brain chemistry that can make people dependent on them and unable to stop using them. Some of the most common substance addictions include:
Alcohol Addiction
Alcohol addiction, also known as alcoholism, affects over 14 million adults in the United States alone. People suffering from alcoholism obsessively drink, even when it causes serious problems with their health, relationships, finances, or ability to function at work or school. They prioritize alcohol over other aspects of their lives and may experience withdrawal symptoms like anxiety, nausea, shaking, or sweating when trying to stop.
Drug Addiction
Drug addiction refers to compulsive use of illegal or prescription drugs. People who are addicted to drugs are dependent on them and unable to stop taking them even when they cause harm. Some of the most commonly abused drugs include opioids like heroin or prescription painkillers, stimulants like cocaine or methamphetamine, and depressants like benzodiazepines. The specific effects of drug addiction depend on the substance but may include financial problems, legal issues, or health complications like organ damage or overdose.
Nicotine Addiction
Nicotine addiction primarily involves tobacco products like cigarettes, vaping devices, or chewing tobacco. Nicotine is an addictive stimulant, and people dependent on it feel strong cravings to use it. Quitting nicotine causes difficult withdrawal symptoms including anxiety, depression, difficulty concentrating, increased appetite, and powerful nicotine cravings. As a result, nicotine addiction can be extremely difficult to overcome.
Behavioral Addictions
Unlike substance addictions, behavioral addictions do not involve ingesting intoxicating substances. However, they can activate the brain's reward system in a similar way, leading to compulsive behaviors that are difficult to stop. Some examples of behavioral addictions include:
Gambling Addiction
Being addicted to gambling is characterized by an inability to resist impulses to gamble. Problem gambling can lead to serious negative consequences like massive debt, damaged relationships, or even crime to support the addiction. People with gambling problems may lie about how much they gamble and feel a rush or "high" while doing it. Quitting leads to cravings and withdrawal-like symptoms.
Porn Addiction
Porn addiction, also called compulsive sexual behavior, involves an obsession with pornography that interferes with life. People addicted to porn spend excessive time viewing it, often to cope with stress or other problems. They prioritize porn over work, socializing, and other aspects of their lives. Attempting to reduce porn use leads to agitation, restlessness, and cravings. Porn addiction can contribute to relationship problems and emotional distress.
Internet Addiction
Internet addiction involves excessive internet use that interferes with normal function. Also called internet use disorder, signs of this addiction include losing track of time online, isolation from friends and family, neglecting basic needs like sleep, and feelings of anxiety or depression when unable to go online. Internet addiction can involve overuse of social media, online shopping, gaming, pornography, or other online activities.
Food Addiction
Being addicted to certain foods, like sugar or other processed junk foods, can activate the brain's reward pathways, similar to drug addiction. People with food addictions feel strong urges to eat certain foods and have difficulty controlling the quantity or frequency of eating. They may eat to cope with stress or emotions. Giving up problem foods leads to cravings and other difficult withdrawal-like symptoms. Obesity and related health issues often result.
Understanding Addiction as a Disease
Research shows addiction physically alters brain structure and function in complex ways. It is now understood as a disease rather than a moral failing or lack of willpower. The changes addiction causes make it extremely difficult for people to simply "stop" compulsive substance use or behaviors, even when they cause great harm.
Addiction progresses over time, leading to loss of control and activities taking up more mental and physical space. Without treatment, addictions tend to get progressively worse. Understanding addiction as a legitimate medical disorder, not a choice, helps combat stigma and encourages people to seek help.
Getting Treatment for Addiction
If you or someone you love suffers from an addiction, know that hope and help are available. Overcoming addiction is possible with comprehensive treatment tailored to individual needs. Some key components of addiction treatment include:
Detoxification - Medically-supervised detox allows people to safely clear drugs or alcohol from their system. This lays the foundation for recovery.

Therapy - Individual and group counseling helps people understand their addiction, identify triggers, develop coping skills, and make lifestyle changes. Cognitive behavioral therapy is especially helpful.

Medications - Certain medications can help control addiction cravings and support recovery. Medicines may be used to treat withdrawal or block the effects of problem substances.

Support groups - Peer support groups like 12-step programs provide an invaluable recovery resource. Connecting with others facing similar struggles reduces isolation.

Alternative therapies - Holistic options like art or music therapy, yoga, acupuncture, equine therapy, or mindfulness meditation may complement traditional treatment.
There are trained professionals who can help assess addiction and recommend appropriate treatment options based on the type and severity of addiction. With the right help, even the most serious addictions can be overcome. There are also support groups like porn addiction help that provide resources and tools for people struggling with behavioral addictions. If addiction feels overwhelming, remember you don't have to face it alone. Treatment brings hope.
Conclusion
Addiction comes in many forms, from substance abuse disorders involving drugs or alcohol to behavioral addictions like compulsive gambling or porn addiction. While the specifics of each addiction vary, they share common traits like loss of control, continued use despite consequences, and difficult withdrawal when use stops. Understanding the type of addiction is key to getting appropriate treatment. With comprehensive treatment and support, addiction can be managed for the long term. There are many reasons to be hopeful, as recovery is possible one day at a time.
To read more such articles on personal growth, inspirations and positivity, subscribe to our digital magazine at subscribe here
Comments