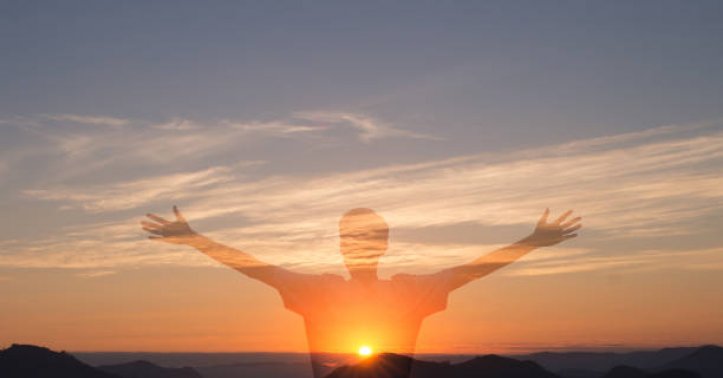 A Comprehensive Look at the Role of Spirituality in Health
When we think of health, we often think of physical fitness and nutrition, but there's an integral part we often overlook: spirituality. A growing body of evidence, such as the study by VanderWeele et al., 2017, suggests that spirituality and religion can play significant roles in health outcomes and longevity. This isn't just about faith-based healing. Spirituality offers a variety of ways to strengthen your recovery and enhance your overall health. This article will delve into six unique aspects of how spirituality contributes to health and longevity, revealing insights that may surprise the average reader.
Spirituality and Emotional Resilience
Contrary to common belief, spirituality isn't just for the mystically inclined. It's a powerful tool for emotional resilience, enabling individuals to cope with life's adversities. It provides a unique framework to understand suffering, fostering acceptance and offering hope in hard times. This emotional resilience acts as a buffer against stress, a known risk factor for numerous health problems, from heart disease to mental health disorders.
The Power of Meditation and Mindfulness
Spiritual practices like meditation and mindfulness have gained mainstream attention, especially for their health benefits. These practices teach us to quiet our minds, focus our thoughts, and be present in the moment. The physiological effects are profound—reduced blood pressure, lower heart rate, and better control over stress hormones. Mindfulness also encourages healthier lifestyle choices, indirectly influencing our overall health.
Social Bonds and Community Involvement
Religion and spirituality often foster a sense of community, providing social support that's essential for mental and physical well-being. Whether it's a residential treatment in Utah, a yoga retreat in California, or a meditation group in New York, these spiritual communities offer camaraderie and understanding, which have been shown to lower risks of depression, anxiety, and even mortality.
Purpose and Direction
Spirituality can provide a sense of purpose and direction in life, a cornerstone of psychological health. A clear purpose can reduce feelings of emptiness and aimlessness, thereby reducing the risk of mental health issues like depression. Furthermore, individuals with a strong purpose are more likely to engage in proactive health behaviors, contributing to physical well-being.
Forgiveness and Letting Go
Central to many spiritual traditions is the concept of forgiveness, a powerful tool for emotional liberation. Holding onto anger and resentment can lead to chronic stress, negatively affecting mental and physical health. By encouraging forgiveness, spirituality enables us to let go of these toxic emotions, promoting healthier interpersonal relationships and inner peace.
The Power of Prayer and Positive Affirmations
Prayer, a common spiritual practice, can elicit a relaxation response, reducing stress and promoting healing. Similarly, positive affirmations, often used in spiritual contexts, can reshape our mindset, enhancing optimism and resilience. These practices can also foster feelings of gratitude and contentment, which are associated with better mental health and improved quality of life.
The relationship between spirituality and health is multifaceted, presenting a range of benefits that extend beyond what we typically consider. It's not just about healing the body but nurturing the mind and soul. Spirituality, whether through meditation, communal support, the pursuit of purpose, forgiveness, or prayer, provides a unique pathway to health and longevity.
But why is this important to you, the reader? The answer lies in the power of choice and self-determination. Realizing the role of spirituality in health is the first step toward integrating it into your wellness routine. This doesn't mean you need to embrace a particular faith or attend religious services. Spirituality is a personal journey, one that can take many forms —prayer, meditation, mindfulness, or even a walk in nature. The key is to find what resonates with you and aligns with your values.
Consider starting with small steps. Perhaps, you could start the day with a few minutes of mindfulness, focusing on your breath and setting intentions for the day. You could explore forgiveness, allowing yourself to let go of past grievances and open your heart to peace and tranquility. You could also find a community—a yoga class, a meditation group, or a religious congregation—that aligns with your spiritual beliefs and aspirations. Remember, it's not about conforming to a particular set of rules but about finding what nurtures your soul and enriches your life.
Moreover, spirituality is not a replacement for conventional health practices. Instead, it complements them. It's essential to maintain a balanced diet, engage in regular physical activity, and follow your doctor's advice. Think of spirituality as an additional tool in your health toolbox, one that helps you manage stress, foster emotional resilience, and cultivate a sense of purpose.
Indeed, spirituality's role in health goes beyond the individual level. It can inspire communities, driving collective actions for health promotion. Imagine a world where spirituality informs healthcare decisions and policies—a world where hospitals encourage meditation alongside medication, or where residential treatments offer spiritual counseling to foster emotional healing. This might seem idealistic, but it's a potential reality, one that begins with our recognition of spirituality's vital role in health.
So, are you ready to embark on this spiritual journey? Are you ready to explore a new dimension of health and wellness? Remember, the journey of a thousand miles begins with a single step. Start small, remain open-minded, and allow your spiritual path to unfold organically. Let it be a source of strength, guidance, and healing—a cornerstone of your health and well-being. The rewards, as research suggests, could be transformative, leading not only to improved health but also to a deeper sense of fulfillment and a richer, more meaningful life.
The role of spirituality in health is profound and multifaceted. Its benefits extend from the physiological to the psychological, offering a holistic approach to wellness. As we navigate through the complexities of modern life, spirituality serves as a beacon of light, guiding us towards health, peace, and longevity. Embrace this journey of self-discovery and transformation, and let your spirituality be your guide towards optimal health and well-being.
To read more such articles on personal growth, inspirations and positivity, subscribe to our digital magazine at subscribe here
Comments