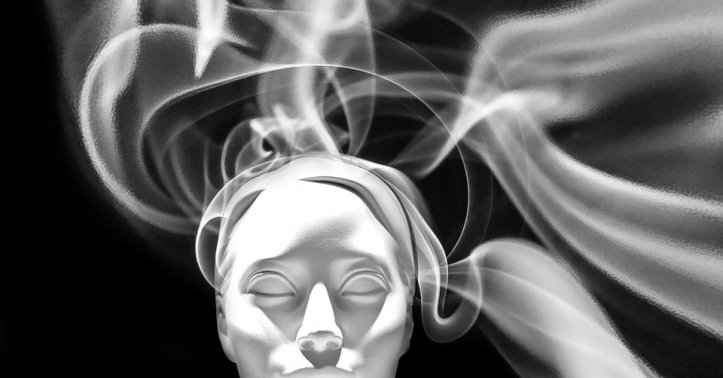 5 Amazing Benefits of Living with Mindfulness
Adopt mindful living against mind-FULL living and watch your life change – just like that! This statement is as easy to follow as it sounds. Living with mindfulness can enhance the quality and experience of our life. It can help us reprogram our life and rediscover ourselves. 'When we change the way we look at things, the things we look at change'. We may either choose to look at the number of thorns in one rose stem or we may choose to look at that one beautiful rose blossom in spite of its thorny stem. We seldom live our lives mindfully. Most often than not we choose to live mechanically. Conscious living demands living in the moment with a 100% commitment.
Living with mindfulness can help transform your life in the following ways:
1. Make the Most of the Present Moment
Living with mindfulness ensures we don't miss out on the precious moments of life as they occur. It basically means living in the moment with all your senses focused on what is happening at that moment in time. Most often, we are physically present in one place but mentally present literally everywhere else. Living with mindfulness means being physically and mentally present at the same place at the same time. It thus helps us to make the most of the present moment. We learn how to enjoy and cherish life just the way it is. There are no unwanted expectations, thus helping us to be content and happy.
2. Builds Conscious Human Connections
Living with mindfulness helps to build and maintain healthy and sustainable relationships. It helps us avoid unnecessary fights, arguments, and misunderstandings. We become more conscious and aware of our feelings, reactions, and words. We listen to understand and not to react. We are able to see things with much more clarity when the mind is at ease and in the moment. We do not get overwhelmed with our past experiences or future anxiety. Living with mindfulness thus helps us realize the importance of peace. This realization is essential to build conscious human connections.
3. Improves Productivity and Performance
Living with mindfulness also has the ability to improve our productivity and performance in daily life. It makes us active, energetic, and full of life. Mindfulness means that our goal is to live in the present moment to the best of our ability. This mindset helps in directing all our energies towards achieving just that goal. This in turn helps us to avoid procrastination and help us get back on track with life. We live our lives with enthusiasm and eagerness. We hence become more productive in life, no matter what the task at hand maybe.
4. Helps to Lose Weight and Get Fit
Living with mindfulness means you are aware and alert of your actions at every moment. This helps you to understand the repercussions of your actions done for momentary pleasures. Hence you become more conscious about what you eat, how you eat, and when you eat. One of the most important aspects of losing excess weight is to eat mindfully. It thus helps you to stay away from binge eating, overeating, consuming excess junk food, etc. All of these factors contribute a great deal to help you achieve your target weight and meet your fitness goals.
5. Reduces Stress and Anxiety
Most of our stress and anxiety are caused due to fear of the unknown. Living with mindfulness eliminates this fear that is generated with unhealthy thinking. When we live mindfully, we make better decisions about our life. The only thing that is of essence is the present moment. We do the best that we can and surrender the rest. Mindful living includes taking each day as it comes. This attitude in turn helps us reduce the stress and anxiety that is primarily caused when we do the exact opposite.
Conclusion
Living with mindfulness helps us to seek the answers that we look for in life. It helps us to meet our higher self, which is a more conscious version of our own being. Some may even choose to explore alternative avenues to seek some clarity with free online tarot and broaden their horizons. When we begin to ask questions and seek to understand our true self is when we choose mindfulness.
Mindful living raises our consciousness. It helps us become more aware and alert about ourselves and our surroundings. Living with mindfulness helps to live life to the fullest. It does not change our life, it changes our vision. This enhanced vision thus helps us to change the version of our life, making it a more fulfilling and satisfying experience.
About the Author
Karen Rego is a content contributor at Life Positive. She has studied classical yoga from The Yoga Insitute and is a certified yoga practitioner. She has studied mindful living as a part of yoga philosophy during the course of her yoga education. She is also a law graduate with a specialization in corporate law.
To read more such articles on personal growth, inspirations and positivity, subscribe to our digital magazine at subscribe here
Comments