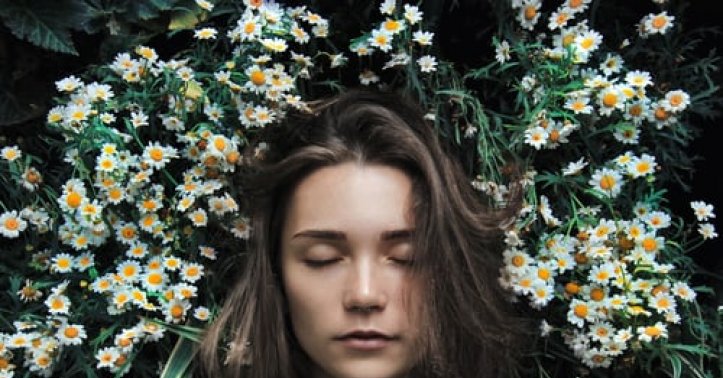 Power of Thoughts and its Effect on Our Overall Health and Well-being
We are what we think. Our thoughts have the ability to make or break our day and consequently our lives. The power of thoughts cannot be ignored. It is an essential element in maintaining mental and emotional well-being. Hence it is extremely important to learn how to train the mind and focus only on healthy, productive, and positive thinking patterns. Even if our thinking pattern goes on a negative tangent, it is important to not let them control our words, actions, and behavior. The trick is to become aware and mindful in our day to day living.
Power of thoughts – How to become mentally strong and stable:
Just become aware of how your thoughts are formed. Find out what triggers a negative thought, sensation, or emotion in you. Do not attempt to control your thoughts. Just become aware and observe. Awareness is the key. It is the first step to solving any problem we face. Lack of awareness would lead to mindless mechanical solutions. They may offer results but often won't last. Whereas, living with mindfulness comes with a whole lot of long-lasting benefits.
Once you have inculcated the habit of awareness, it becomes easy to catch a negative thought when it arises. However, it is important to not dwell on that thought once you have noticed it. Throw it away, Let it go. Not all negative thoughts are facts. Almost all of them are merely fiction. A figment of our faulty imaginations. Try to consciously replace a negative thought with a positive one. It works like magic. The power of thoughts is incredible, especially the positive ones. It can make your life a wonderful experience, irrespective of external circumstances.
Keep a journal. Write down everything you're feeling at any given point of time. Sometimes, you don't realize how dangerous your negative thoughts are until you write and see them for yourself. So learn how to empty the mind from the clutter of negative thoughts by pouring them out with journaling. If you do not like to write, express them in any other creative manner. Keeping the mind productively and creatively engaged is a healthy habit. You can convert the negativity in your head into a painting, poem, or song. The aim is to let it out of your system in any manner you like. Learn to overcome the power of thoughts. Use your creativity to your advantage. Color your life with positive and healthy thoughts.
Power of thoughts – How it can transform your life for good:
Change your thoughts and you can change your life. The moment we start feeding the brain with positive thoughts, it automatically affects our mood and accordingly our reactions and actions. It keeps us happy and joyful. Your thoughts can change your perspective on life. A change in outlook is all we need to live more fruitfully. It is easy to complain, criticize, and cry about everything. A trait of a negatively dominated mind. However, it is possible to change that pattern and learn to become more aware, alert, and accept things beyond our control. An open mind is a happy mind.
Keeping the mind engaged with productive activities sharpens our intellect and cognitive ability. It can enhance intelligence, develop new skills, and improve thinking patterns. This in turn also increases our resilience towards any stressful, challenging situation or adversity in life. It makes our personality stronger from within and enhances our psychological well-being. It is rightly said that an empty mind is a devil's workshop. It becomes a feeding ground for negativity to grow. Read, Meditate, or just be. Focus on making the mind free. Give it the freedom it deserves from the constant mental chatter of negative, disturbing, and unhealthy thoughts.
Most of the problems are only in our heads. Overthinking negative thoughts creates unnecessary stress and tension. Positive thoughts have the ability to reduce stress, no matter what the external situation may be like. When the mind is productively engaged and/or devoted to noble causes, it creates a feeling of compassion and kindness. Hence, remember to devote your time and efforts towards noble causes, wherever practicable. These feelings broaden our perspective on life.
Concluding remarks on the power of thoughts:
Our life is a mirror of our own thoughts. As we consciously direct our thinking, we can wire out toxic patterns of thinking and replace them with healthy ones. The power of thoughts is tremendous. Do not beat yourself up if you are unable to think positively. Practice these techniques diligently every day. They are not like medicine, that you only practice when you have to. These techniques are like good nutrition, it is required on a daily basis to stay healthy and fit.
About the Author
Karen Rego is a content contributor at Life Positive. She is a certified yoga practitioner and has completed her training in classical yoga from The Yoga Institute. She has written many articles on the subject of mental and emotional health and well-being. From her own personal experience and learnings from yoga, she is able to articulate and understand these topics in a practical and logical manner. She is also a law graduate and has previously worked in corporate law for 10 years.
To read more such articles on personal growth, inspirations and positivity, subscribe to our digital magazine at subscribe here
Comments