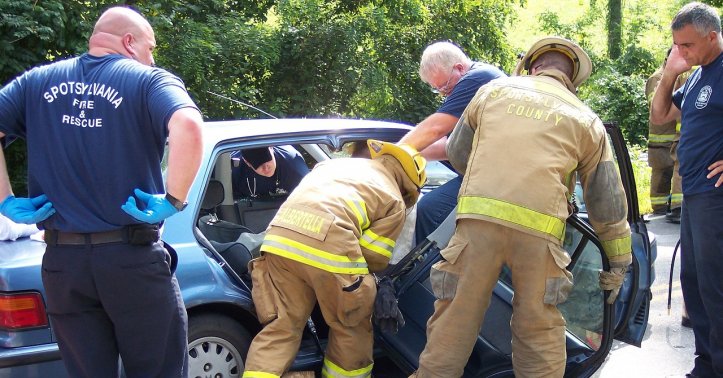 Proving Liability in a Personal Injury Case
Understanding liability in a personal injury case can be an overwhelming and daunting task. Being faced with the legal system can be intimidating, especially if you've never gone through such proceedings before. In order to have success in your personal injury case, it is essential that you prove who was at fault and how they are liable for any resulting damages or losses from the incident. If you are able to provide clear evidence of negligence and demonstrate liability on behalf of another party – whether it's an individual, property owner, business, or government entity – then you may be entitled to seek financial compensation for your medical bills, lost wages, and other related expenses. This blog post discusses how lawyers will help injured parties understand their rights as well as what information must be provided in order to properly assess liability.
What is Proving Liability
When it comes to personal injury cases, proving liability is crucial in determining who is at fault for the injuries sustained. Liability involves proving that the actions or negligence of another party directly caused the injury. This can be a complex process as evidence such as witness statements, medical records, and expert opinions must be gathered and presented in court. Gathering and presenting this evidence can be overwhelming and stressful for those who are already dealing with the physical and emotional aftermath of an injury. However, it is essential to prove liability in order for a victim to receive the compensation they deserve. A skilled personal injury attorney can help navigate the legal process and ensure that the victim's rights are protected.
Hiring an Experienced Lawyer
Engaging an experienced lawyer in your personal injury case can significantly increase your chances of proving liability. A personal injury lawyer possesses an in-depth understanding of the nuances of personal injury law and can use that knowledge to build a solid case on your behalf. They can assist in gathering the necessary evidence, interviewing witnesses, consulting with medical experts, and skillfully presenting your case in court. More importantly, they can negotiate with insurance companies to ensure you receive a fair settlement. Having a seasoned attorney by your side not only helps in navigating the complexities of the legal system but also provides you with much-needed peace of mind during such a stressful period.
Establishing Negligence
Establishing negligence is a pivotal aspect of proving liability in a personal injury case. Essentially, negligence is the failure to exercise the standard of care that a reasonable person would have in a similar situation. It involves demonstrating four key elements: duty, breach, causation, and damages. Firstly, it must be shown that the defendant had a duty towards the plaintiff to act in a certain way. Next, it needs to be proven that the defendant breached this duty and that this breach directly resulted in the injury. Finally, it must be evidenced that the plaintiff suffered actual damages due to this injury. This process requires meticulous documentation and strategic presentation, which can be best handled by a proficient personal injury attorney.
Assessing Fault and Responsibility
There has to be an analysis of the actions of each party involved and determining the extent to which their actions contributed to the occurrence of the accident and the subsequent injury. Evaluating fault and responsibility is a critical step in the process of proving liability in a personal injury case. It's important to note that fault can be shared among several parties, and this is taken into consideration when determining the compensation to be awarded. In some jurisdictions, the concept of 'comparative negligence' applies, where the degree of responsibility for the accident is assigned in percentages to each party, and compensation is adjusted accordingly. This process can be intricate and requires the expertise of a dedicated personal injury attorney to ensure a fair assessment is made.
Gathering Evidence to Support Your Claim
Evidence can include photographs of the injury and the scene where it occurred, eyewitness testimonies, medical records detailing the extent of injuries, and any police reports taken at the scene. It may also be beneficial to retain tangible items related to the incident, like worn-out stair materials from a slip and fall case or defective products that caused harm. It could even extend to include surveillance footage, if available. This evidence not only supports your assertion of the defendant's liability but also aids in valuing the damages to which you may be entitled. Remember, the burden of proof lies with the plaintiff in personal injury cases, making the process of evidence collection all the more vital.
Identifying and Proving Damages
Once liability in a personal injury case has been established, it is then necessary to assess the damages that have been suffered as a result. Damages can include medical expenses, lost wages and other economic losses, pain and suffering, emotional distress, and even punitive damages. When calculating these damages, it is important to consider all of the factors involved in the incident including future costs and long-term impacts. An experienced personal injury attorney can help ensure that you are fairly compensated for all of the costs associated with your incident, both current and future.
Establishing liability in a personal injury case can be a complex process. First off, having an experienced lawyer on your side can make all the difference in fortifying your case and fighting for maximum recovery. To prove that the other person was at fault and responsible for your losses, you must be able to successfully establish negligence and determine that they had a duty of care they failed to meet. You must also be able to show how the defendant's faulty or negligent actions were directly responsible for causing your damages. Evidence gathering is essential when it comes to proving your case as well. Without evidence that proves liability, you may not be able to secure the compensation you deserve. As daunting as it may sound, if you understand the process and take the necessary steps, proving liability can lead to the successful resolution of your claim.
To read more such articles on personal growth, inspirations and positivity, subscribe to our digital magazine at subscribe here
Comments