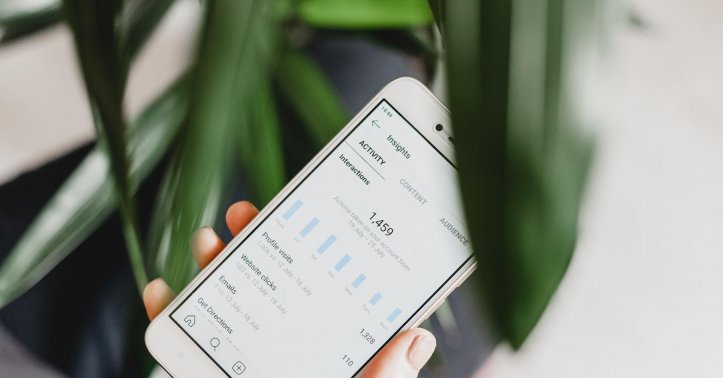 What Can You Do To Gain More Followers Online
Are you feeling stuck with how to reach more people online? Gaining a larger following on social media and having an engaged audience can often feel like an impossible task; however, it's important to remember that success won't happen overnight. With the right strategy and dedication, growing your online presence can be within reach. 
In this blog post, we'll explore some actions you can take to increase your followers online including optimizing content for search engine visibility, connecting with other relevant influencers or brands, using hashtags effectively, interacting with existing followers, analyzing metrics regularly, and crafting user-generated content. Read on to find out what else you can do to gain more followers online! 
Run giveaways or competitions to attract more followers
Running giveaways or competitions is a fantastic way to attract more followers to your social media pages. Everyone loves free stuff, and by offering giveaways or contests, you can get more engagement on your profile, as you give your followers a chance to win something exciting. This will create more buzz around your brand, and as participants tag their friends and share the contest, your page's reach will expand even further. 
With a little creativity, you can run giveaways or competitions that align with your brand, showcase your products or services, and keep your followers engaged. Remember, the more exciting the prize, the more people are likely to participate. So, start planning your next giveaway or competition today and see your follower count grow in no time!
Understand your target audience 
Understanding your target audience is crucial when creating content that resonates with them. Without knowledge of who your audience is and what they respond to, your content runs the risk of falling flat. Take the time to research your audience's demographics, interests, and pain points, so you can tailor your content to their needs. 
Use language and tone that speaks directly to them, showing that you understand their concerns and have a viable solution. When you know your audience inside-out, you'll create content that converts, builds brand loyalty, and generates engagement.
Interact with and respond to comments on your posts
When you post content on social media, you're not just broadcasting your message to the world; you're inviting others to engage in a conversation with you. That's where the comment section comes in, and you must take the time to respond. Not only does it show that you value your followers' thoughts and opinions, but it also keeps the conversation flowing and growing. 
Whether it's a simple thank you or a more in-depth exchange, interacting with comments can help you build strong relationships that can benefit your brand in the long run. So next time you post, be sure to check your comments and get the conversation started!
Utilize hashtags strategically to increase visibility
Hashtags have become an integral part of our lives. As businesses and individuals, we use them to expand our reach and increase visibility. However, throwing in random hashtags might not necessarily lead to the desired outcomes. To truly tap into their potential, it is crucial to utilize them strategically. First, research and analyze the relevant hashtags in your industry to ensure maximum visibility. 
Secondly, use a mix of both highly popular and niche-specific hashtags to gain more traction. Lastly, ensure that your content aligns with the hashtags you use, ensuring a better chance of being discovered by the right audience. By using these tactics, you can ensure that your hashtags are working effectively for you and help you gain the visibility and recognition you deserve.
Optimize your content for search engine visibility
Search engine optimization (SEO) is key to increasing your online presence. By using keyword research tools, you can identify the most popular terms and phrases related to your brand or niche. Then, incorporate these keywords into your social media posts and website content where they naturally fit using this link building strategy. This allows search engines to better index your content and make it more visible to potential followers. When done correctly, SEO can result in higher rankings and increased visibility for your content, which translates into more traffic and followers.
Follow other influencers in your niche and comment on their posts
Aspiring influencers often wonder how to become successful in their niche. One great strategy is to interact with other influencers in the industry. By following other influential accounts and leaving genuine comments on their posts, you can build a community of like-minded individuals. 
Not only does this help you establish relationships with other influencers, but it also exposes your brand to their followers. This increased exposure may lead to new followers and collaborations, helping you grow your audience and establish yourself as an authority in your niche. So take the time to engage with other influencers and watch your account flourish.
Share interesting content consistently 
Building and maintaining a strong online presence is crucial for success in today's age. Social media has become one of the most essential tools for businesses to connect with their audience. However, simply creating a profile on a platform is not enough. To keep your followers engaged, it is important to consistently share interesting content that adds value to their feed. 
This can be in the form of visually appealing images, helpful tips, or engaging videos. By keeping your content fresh and relevant, you can cultivate a loyal following and establish yourself as a thought leader in your industry. So, take the time to create quality content and watch your engagement soar!
So, building presence and success on social media requires dedication, creativity, and the willingness to stay connected with your audience. It's vital to understand who you're targeting, how to interact with them, as well as how to use the available resources. 
Put together a content plan that is tailored to your target audience, respond to comments on your posts, use hashtags strategically, follow other influencers in your niche, run giveaways or competitions for visibility, have a presence across multiple social media platforms, and share interesting content consistently. Now is the time for you to take action – be creative and engage with your followers today! We hope that this blog post will help you gain more followers online!
To read more such articles on personal growth, inspirations and positivity, subscribe to our digital magazine at subscribe here
Comments