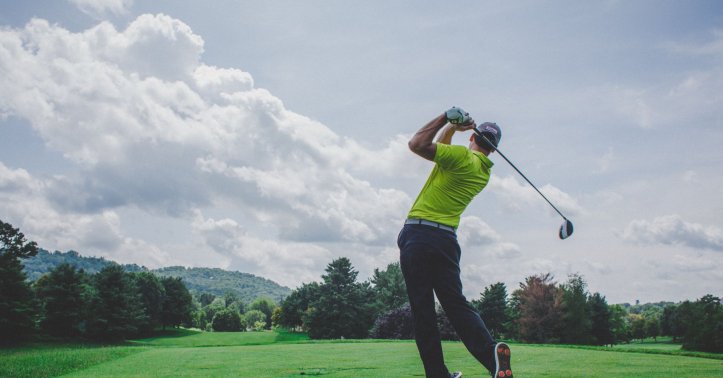 How Can Playing Golf Benefit Your Overall Health And Wellbeing
In a world bustling with the constant demands of modern life, finding a holistic approach to health and well-being has become paramount. One unexpected avenue towards achieving this balance is through the serene landscapes of a golf course. Beyond being a gentleman's sport or a pastime for business discussions, golf holds the potential to significantly impact one's overall health and well-being. Let's explore how this seemingly leisurely activity can be a game-changer in the pursuit of a healthier and more fulfilling life.
Physical Fitness Unveiled on the Fairway
Contrary to popular belief, golf is not merely a stroll punctuated by occasional swings. It is a low-impact, aerobic exercise that can significantly contribute to physical fitness. A typical 18-hole round involves walking several miles, providing an excellent cardiovascular workout. The act of swinging a golf club engages various muscle groups, enhancing flexibility and strength.
The controlled yet dynamic nature of a golf swing promotes balance and coordination. This, in turn, can contribute to better posture and reduced risk of injury. Moreover, the open spaces and fresh air on the golf course provide an ideal setting for physical activity, offering a respite from the confines of indoor gyms. For those seeking an enjoyable alternative to traditional exercise routines, golf provides a compelling option that seamlessly integrates fitness into the fabric of leisure.
Mental Mastery: The Mindful Game
Golf is not only a test of physical prowess but also a game that demands mental acuity and discipline. The strategic nature of the sport requires players to think critically, plan each shot meticulously, and execute with precision. The focus required to navigate the course cultivates a meditative state of mind, akin to mindfulness practices. As players immerse themselves in the present moment, the stresses of daily life fade away. The strategic decision-making process and the need for a calm demeanor under pressure contribute to enhanced cognitive function.
Studies have shown that regular participation in activities that engage both the body and mind, such as golf, can lead to improved cognitive health and a reduced risk of conditions like dementia. Golf, therefore, becomes not just a physical exercise but a mindful game that promotes mental clarity and resilience.
Social Links: The Power of Connection on the Greens
One of the often overlooked but profound benefits of golf lies in its capacity to foster social connections. The nature of the game, with its unhurried pace and ample opportunities for conversation, creates an ideal environment for socializing. Whether it's a casual round with friends or joining a golf club, the camaraderie formed on the course can have lasting effects on one's mental and emotional well-being. Social interactions are vital components of a healthy lifestyle, contributing to reduced stress levels and an overall sense of happiness.
The golf course becomes a space where friendships are forged, business relationships are nurtured, and a sense of community thrives. Beyond the physical and mental aspects, the social dimension of golf adds a unique layer to its potential as a holistic well-being tool, making it a sport that transcends the boundaries of recreation to become a lifestyle choice.
Accessible Wellness: From Fairway to Home with Golf Carts for Sale
In the pursuit of holistic health, the benefits of golf extend beyond the time spent on the course. The availability of golf carts for sale in Aiken, Colorado, or any other place provides a unique opportunity to integrate the golfing experience into daily life. These versatile vehicles not only enhance the accessibility of golf courses for individuals with mobility challenges but also encourage a more active lifestyle. Owning a golf cart opens avenues for leisurely rides within communities, offering a convenient and enjoyable means of staying physically active.
It becomes an extension of the golfing experience, creating a seamless transition from the course to the comfort of one's neighborhood. The convenience of having a golf cart can further enhance the social aspect of the sport, facilitating impromptu gatherings and fostering a sense of community beyond the boundaries of the golf course. As we explore the multifaceted benefits of golf, the accessibility provided by golf carts for sale emerges as a bridge connecting the tranquility of the fairway to the fabric of daily life, enriching overall well-being.
Nature's Embrace: A Therapeutic Escape on the Golf Course
Beyond the physical exercise and mental engagement, the golf course serves as a therapeutic retreat into nature. The expansive greenery, the gentle rustle of leaves, and the chirping of birds create an immersive experience that transcends the boundaries of traditional sports. This natural setting has been linked to reduced stress levels and improved mood. The act of navigating the course amidst such serene surroundings becomes a form of ecotherapy, offering a profound connection with nature. As individuals immerse themselves in the tranquility of the golf course, they tap into the rejuvenating power of the natural world, elevating their overall sense of well-being.
Timeless Pursuit: Golf as a Lifelong Wellness Companion
Golf's appeal lies not only in its immediate benefits but also in its suitability as a lifelong pursuit. Unlike high-impact sports that may become challenging with age, golf remains accessible and enjoyable throughout various stages of life. Its low-impact nature makes it a sport that individuals can continue to play well into their senior years. This longevity factor positions golf as a consistent companion on one's wellness journey. The friendships formed, the mental sharpness cultivated, and the physical activity embraced on the golf course become enduring elements of a healthy and fulfilling lifestyle. As a timeless pursuit, golf offers not just a temporary escape but a lifelong commitment to holistic health.
Balancing Act: Golf as the Harmony Between Work and Leisure
Finding the balance between work and leisure is a constant challenge. Golf, with its unhurried pace and sociable nature, provides a unique solution to this modern dilemma. It serves as a bridge between the professional and personal spheres, offering a space where business discussions seamlessly merge with leisurely recreation. Many significant decisions and collaborations find their genesis on the golf course, turning what may seem like a simple sport into a powerful tool for networking and relationship-building.
The harmony achieved on the golf course, where strategic thinking meets camaraderie, mirrors the delicate balance that individuals strive to maintain in their overall lives. As we delve into the multifaceted world of golf, it becomes evident that this sport transcends the confines of physical exercise and becomes a holistic endeavor that harmonizes various facets of our existence.
In the intricate tapestry of modern life, where demands pull us in multiple directions, golf emerges as more than a sport; it's a holistic journey toward well-being. From the physical exertion and mental focus on the course to the therapeutic embrace of nature, golf weaves together various elements that contribute to a healthier and more fulfilling life. The accessibility provided by golf carts for sale extends this experience beyond the fairway, integrating the sport into our daily routines. As a timeless pursuit and a balancing act between work and leisure, golf transcends the limitations of traditional sports, offering a lifelong companion on the path to wellness.
In the symphony of physical fitness, mental mastery, social connections, and nature's embrace, golf stands as a harmonious blend that enriches not just our leisure hours but our entire lives. So, whether you're a seasoned player or considering taking up the sport, the greens of the golf course beckon as a gateway to a more holistic and vibrant existence.
To read more such articles on personal growth, inspirations and positivity, subscribe to our digital magazine at subscribe here
Comments