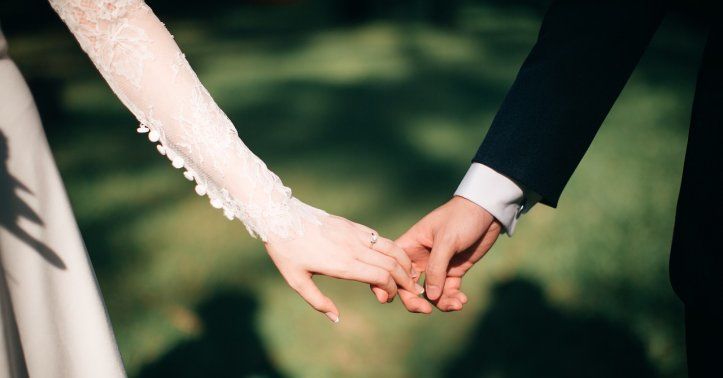 Marriages Are Made In Heaven; Then What Happened On Earth
Marriages are made in heaven. We have probably heard this many times. However, it does not convince the smart generation. Too much of logical and practical approach towards life is making the next generation "selfish machines."
One thing common to all is living in the world of 'me'. Looking beyond oneself is not their cup of tea. One always pays a cost for progress and evolution and, probably, this is part and parcel of the digital world. The rapid digitalization has got the world closer globally but made humans act like small islands. living in their own silos.
To change this mindset and make them believe that marriages are made in heaven is a mammoth task. The very thought of sharing your personal space with another person gives them creeps of sought. I am not only propagating the concept of the legal institution of marriage but also commencing this time-tested contract at an early age.
6 Benefits of Marrying Early
When you associate with a person and his or her family at an early age you develop a strong emotional bond.
Early marriage gives you enough time to grow and mature in the relationship together.
You face ups and downs of life together.
You become more flexible and adaptable to deal with people and situations. Better understanding with each other is a byproduct of this mutually-accepted arrangement.
Adjustments happen with relative ease.
The biological clock of the body is always on your side if you tie the knot at an early age. Fun and adventure in life grow in leaps and bounds if you get the perfect partner in crime!
How to Make the Phrase Marriages are Made in Heaven Come True
I am a strong believer in early marriages. I believe it gives you plenty of time to build an unbreakable bond before entering the next phase of life called "parenthood." The phrase, marriages are made in heaven, can become a reality if you marry at the right age.
The young, energetic and vibrant phase of the mid-'20s is a perfect time to individually grow in professional front. This time spent together for a span of 3-4 years enriches the relationship and actually makes you believe that heaven is here on earth and not a post-death destination. Nurturing hobbies together and building a good friend circle during this phase will act as a support system for the rest of your life.
Parents, This Is What You Need To Do
After full enjoyment of the honeymoon years, the time for starting a family before the age of 30 also has many
advantages. Alas, people at that age are too busy in their career evolutions to perceive these benefits.
When you are in your 30's your parents are still not senior citizens. They can relentlessly support the upbringing of your child with the least physical limitations. So, by the time your parents grow old and require support, your kids have become pretty independent. This saves you from being tossed between early parenting hiccups and the responsibility of old parents.
For women who think that motherhood is a full stop to their career should understand that it is just a pause. Everything resumes to normal within a few months. The state of art crèches and flexible working hours are close to perfect solutions to the new challenges of parenting.
The '40s is considered the perfect age to enjoy the fruits of your hard work. You have earned the perfect salt and pepper look. You have consciously maintained a healthy body to rock in your 40's. The heart of naughty 40 is ready for adventure as you are ready to send your kids to college. What a relief to settle your kids before retirement! You have all the time in the world to explore new avenues or fulfill the hidden desires. Great, isn't it?
Do Not Disturb the Cycle of Settlement
The trend of avoiding marriage or late settlements delay the entire cycle of settlement. Admitting children to school in the '40s may make you feel more like a grandparent than a parent. Bonding with children will also be a challenge because of the enormous age gap. The body clock will leave you with less vigor and energy to run around with your young ones.
I sincerely request my young friends to be open and receptive to the idea that marriages are made in heaven. A fulfilling relationship, indeed, makes life seem like a paradise. These are my personal views based on my marital experience and learning.
To read more such articles on personal growth, inspirations and positivity, subscribe to our digital magazine at subscribe here
Comments